15 MINUTES WITH STEVE COHEN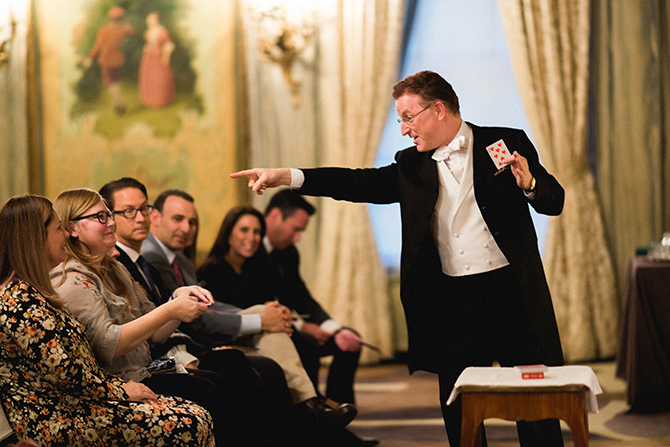 By Baruch Shemtov | Photo Courtesy of Chamber Magic
Magician Steve Cohen has been dazzling audiences for decades, bringing the art of illusion to an elegant setting in his Chamber Magic show. Having performed for the likes of Warren Buffett and the Queen of Morocco, Cohen has earned the title of "The Millionaires' Magician" and has remained in high demand among the world's elite. Cohen recently celebrated his 5,000th show with a proclamation from Mayor Bill de Blasio establishing "Chamber Magic Day" in the City of New York. Cohen's legendary show can now be enjoyed every week at the historic Lotte New York Palace Hotel.
When did you know that you would become a magician?
My parents wanted me to become a physician, but instead, I became a magician. They're still proud! I began practicing magic at age six, and I always knew it would be my life work. Growing up, I performed at libraries, fundraisers, birthdays, blue and gold dinners—any place where I could get a booking. My uncle showed me my first trick, and I still use that trick in my shows, forty years later.
What makes Chamber Magic unique? In many magic shows, the performer aims to dazzle your eyes with color, flash, light, and smoke. Chamber Magic is more about the interaction. Audiences are limited to 60 people, and we have a dress code—cocktail attire—to set the tone. You start in your seats, but everyone is invited to stand up and move around the room to get closer to the action. Because of the small audience size, strangers become friends—there is a lot of laughter and bonding by the end of the show.
How does the Lotte New York Palace hotel complement the show itself?
Sophisticated New Yorkers and visitors want to experience places that are otherwise out of reach to the public. The Madison Room in the Lotte New York Palace is just that venue—a gorgeous 19th-century room decorated with museum quality paintings, gold ceilings and marble columns. It's straight out of Versailles. When people arrive, they feel transported from modern New York back to a calm and comfortable, pre-digital world. They are open to seeing something extraordinary because the surroundings are exceptional.
How do you keep the show fresh?
I play a mental game with myself. In every audience, I imagine that there is a person who is seeing a magician for the very first time. That person could have visited a museum, an art gallery, or a concert but instead, they have chosen to spend their most precious commodity—their time—with me.
What makes the perfect magic trick?
Ideally, the audience needs to be active participants, making choices that affect the outcome of the trick. When I'm doing my most famous trick, "Think-a-Drink," I don't pour the five drinks I want from my magic tea kettle. Instead, the audience yells out their favorite drinks, and the same tea kettle pours each, one right after another, without pause. It's all to give people that feeling of "I can't believe this is happening," and "I can't believe I'm making it happen."
What's next for Chamber Magic?
When I launched the show in 2000, I visualized it would play continuously for twenty years. If I could accomplish that in New York—the most competitive theater city in the world—I felt I'd be a success. Now in my seventeenth year, I don't feel like I'm chasing "success." Instead, I'm always tweaking the show. I have the perfect showroom, and a strong drive to continue developing powerful magic. I feel I'm just getting started.
For more information on Chamber Magic, visit chambermagic.com.
---
STEVE COHEN'S FAVORITES
What's your favorite New York spot for...
A Coffee?
Culture Espresso in the Garment District. Great cappuccinos and homemade, melt-in-your-mouth chocolate chip cookies.
A Gift?
MoMA Design Store, it's sophisticated, stylish, and streamlined with items that you never knew you craved.
Dinner?
Hirohisa, on Thompson Street. I lived in Tokyo and was traveling back and forth for nearly thirty years (my wife is Japanese). The omakase course at Hirohisa is as authentic as it comes.
Some time alone?
I love the Conservatory Garden in Central Park. Enter at 102nd and Fifth Avenue and veer off to the right. Enter the gates into a beautifully crafted English-style garden.
A celebration?
I just celebrated my 5,000th show at the Lotte New York Palace, so I'm partial to my own home base! They have three upscale lounges that serve unique cocktails (including one named after me!) and a gorgeous brunch restaurant, Villard. The food and the dining room are unmatchable.
---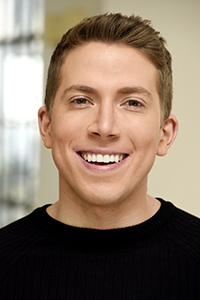 Baruch Shemtov is a New York-based television reporter. A graduate of Harvard College, Baruch has interviewed a long list of leaders and stars including Senator John McCain, Secretary of State Madeleine Albright, Prime Minister Gordon Brown, Tom Cruise, Ryan Seacrest, Yo-Yo Ma, and many more. Baruch grew up in the City and is passionate about everything the Big Apple has to offer. Visit Baruch Shemtov at baruch.tv.