DITCH DRY SKIN!
The weather is changing, and so is our skin! The transition to cooler weather is always one that needs attention. It's time to make way for some extra time in our daily routine for some skin TLC.
---
SHOWER. EXFOLIATE. MOISTURIZE
Harsh weather can take its toll on our bodies—and with hot showers and cozy nights becoming more and more appealing, our skin sets alarm bells ringing. Heat causes the skin to dry out rapidly—so we need products that repair lost moisture.
Exfoliating scrubs can help to cleanse dead skin cells and make way for an intense body moisturizer that can stay put. Just apply in a circular motion, paying particular attention to rough areas like elbows and knees. Rinse off using warm water rather than hot, as the best way to close pores is with cold if you're feeling brave!
Towel dry your skin in a patting motion and then apply a body butter or intense hydration moisturizer—products containing vitamin E and shea butter are ideal. Moisturizing daily is the best way to avoid cellulite and improve uneven lumps and bumps. Hand and foot creams should be applied at least once a week for optimum smoothness—just use in the evenings while watching your favorite TV show and let them soak in well before bed.
---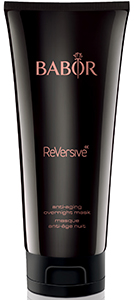 BABOR REVERSIVE ANTI-AGING OVERLIGHT MASK
Supports the skin's natural repair mechanisms precisely when they need it. With this effective combination of active Reversive ingredients, the mask makes sleep the ultimate luxury
(babor.com).
---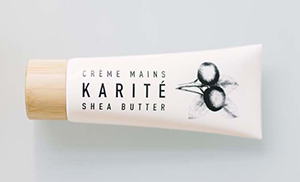 KARITÉ CRÈME MAINS SHEA BUTTER
Is a decadent, anti-aging hand cream formulated specifically for the unique needs of the hands. Rich in essential fatty acids and vitamins A and E, the cream helps restore moisture and reinforce the skin's barrier while leaving skin smooth, plump and baby soft (mykarite.com).
---

DR. BRONNER'S ORGANIC HAND & BODY LOTION
Moisturizes and soothes skin, without being too thick or sticky. Jojoba, hemp, coconut and avocado oil provide penetrating moisture to keep the skin silky smooth and supple (drbronner.com).
---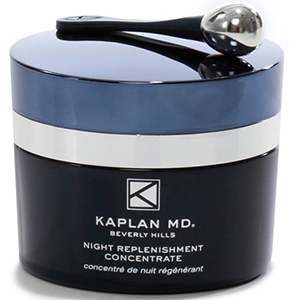 KAPLAN MD NIGHT REPLENISHMENT CONCENTRATE
Promotes cell regeneration and collagen synthesis for the visibly youthful skin. Also, includes an exclusive Micro-Circulation Applicator specially engineered to increase micro-circulation and draw heat away from the skin allowing for optimal penetration of active nutrients (kaplanmd.com).
---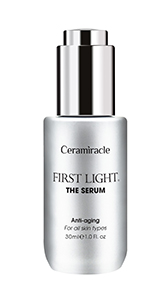 CERAMIRACLE THE FIRST LIGHT—THE SERUM
Is a hydrating, rejuvenating serum that boasts baby-like softness and harnesses the capabilities of the vernix caseosa—the natural power that provides hydrated, resilient, and near-perfect skin (ceramiracle.com).
---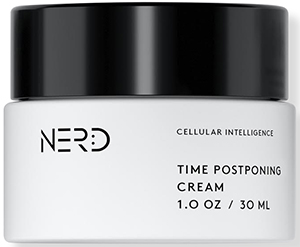 NERD CELLULAR INTELLIGENCE TIME POSTPONING CREAM
Repairs skin cells while targeting existing and future signs of aging with this ultra-rich cream. Also formulated with PhytoCellTec Nunatak® and snow algae powder to postpone aging (nerdskincare.com).
---

MIRAI CLINICAL 3-IN-1 MULTI-TASKING FACE SERUM
Is a toner, moisturizer, and age-defying serum in a single application. Helps prevent the visible signs of aging from UV-rays and hormonal changes (miraiclinical.com).
---
FACE OFF
From striking sunrays to bitter winds, our skin is arguably the most vulnerable when it comes to facing the elements. It needs constant protection and cleansing to keep out chemicals we don't even realize are in the air—and red noses are something we don't want trending this season!
Take care to cleanse and tone thoroughly—micellar water is huge right now. Follow up with a moisturizer that contains Aloe Vera—it's like drinking a big glass of water with your face!
NIGHT IN
So your makeup is off, the heating is turned down, and you're about to get into bed. Stop right there! Night creams and overnight masks can make your skin go that extra mile. Minimal effort—just dap on and sleep! You'll thank yourself in the morning.
---

SKINN COSMETICS ENLIGHTENED SERUM
Is an all-encompassing brightening and anti-aging treatment that diminishes the appearance of discolorations, fine lines, wrinkles and dry skin. The formula is packed with an encapsulated peptide, antioxidants Resveratrol and White Tea to help increase moisture retention and improve the look of uneven skin tone (skinn.com).
---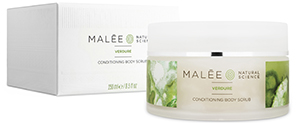 MALÉE CONDITIONING BODY SCRUB
Uses a gentle yet effective combination of multi-grain natural salt, skin-loving oils and sugar with naturally occurring alpha hydroxy acids to draw in moisture, smooth away imperfections and reveal the healthy, youthful skin beneath (maleeonline.com).
---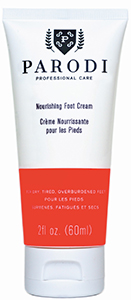 PARODI NOURISHING FOOT CREAM
Softens, soothes and hydrates dry, tired feet, keeps callouses under control and moisturizes skin while giving feet a luxurious look and feel (parodicare.com).
---
HYDRATED INSIDE OUT
The biggest rule for maintaining the moisture not just through products is also through natural resources. Water is an integral part of daily life. Get through the day in the best possible way by drinking 6 to 8 cups of water—whether that is on its own or through juice or smoothies. When exercising, it's vital to increase your fluid intake as sweating is also a cause for hydration loss, and yes, that means before, during and after exercise!
Vitamins and supplements are another way to ensure a glowing complexion—the best thing? It's 5 seconds of your time and a long-lasting, healthy result! Just take one every morning with your breakfast, and you're ready to go!
---
So what are you waiting for? It's time to banish dry skin. -The Editors at BeautyPress.com