BAGATELLE: THE BEST OF FRENCH Mediterranean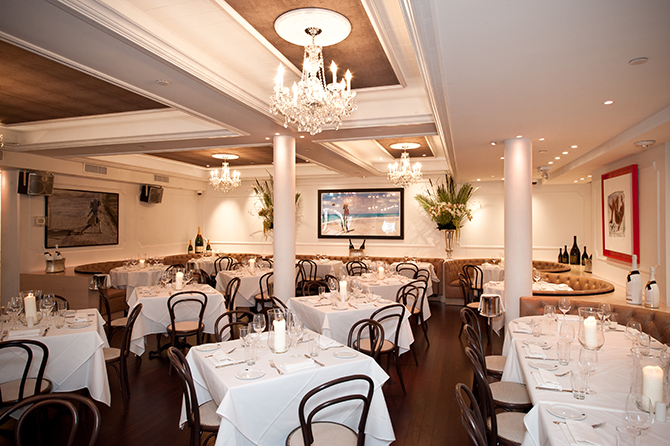 By Anne Raso
Upon walking into Bagatelle at 1 Little West 12th Street, one can't help but feel like they have been whisked away to jet-setting Ibiza or Nice. Guests all look like they have stepped off a fashion runway. The décor is country French with crystal chandeliers and modern accents including graffiti art. The service is impeccable and the food considered one of the culinary wonders of the world.
It has been said that the luxurious Poulet Rôti Entier à la Truffe (whole roasted truffled chicken served au jus with baby potatoes) is the best chicken dish in Manhattan. The $69 price tag might cause sticker shock, but consider there are generous amounts of truffles tucked under the skin. There is also Gnocchi Truffés à la Parisienne de Nicolas (homemade choux pastry gnocchi truffle sauce & Parmesan) that is a top selection of vegan customers.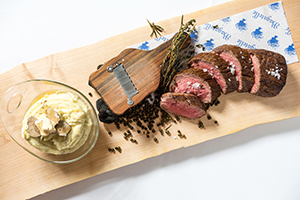 CULINARY PERFECTION
I love classic French cuisine (which they do so well here) and steak, so I was curious about trying Bagatelle's Steak au Poivre made with an all-natural strip steak. Add peppercorn sauce, and this did not disappoint; the meat was done perfectly medium rare and the sauce was cognac-infused. So tender was the meat, I didn't need a steak knife.
Another wonderful option is the Filet Mignon with bordelaise sauce and served with cheesy mashed potatoes; a lovely add-on is the pan-seared foie gras. Most meat eaters prefer Bagatelle's famous truffled fries as a side, but I choose their beautiful medley of seasonal vegetables which includes asparagus, multi-colored beets and sugar snap peas which actually tasted like they were locally sourced and freshly picked that afternoon.
It comes as no surprise that there are Bagatelle locations in Miami Beach and Ibiza that have received equally great food critic accolades; all locations have immensely popular over-the-top weekend brunches that include DJs spinning both classic rock and modern pop. I know foodies who go just for the Braised Short Rib Croissant!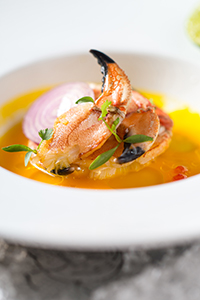 THE BEST OF EVERYTHING
I had to ask co-owner Remi Laba if it is difficult to cater to a "beautiful people" crowd and he stated, "We are a restaurant before anything, and as such, we are service-driven, and all clients are treated the best possible way. Some clients are indeed more particular than others. However, the answer is always to give the best of what Bagatelle has to offer. We don't see any challenges catering to a particular clientele as long as we stick to our core principles and always try to go the extra mile for them."
Laba adds that despite having a menu steeped with classic French dishes, he does keep the clientele's health concerns in mind: "Eating healthy for us is more about eating clean. We avoid processed foods, make sure we know where all our produce comes from and pay very close attention to having balanced dishes. We offer gluten-free, vegan and vegetarian options to make sure we are all encompassing for our clientele and make a very conscious choice to be that way when conceiving our menus."
There are culinary twists to many of the French dishes served at Bagatelle. Laba points out: "We are French, and our cuisine is South of France-based, which is a Mediterranean cuisine. As such, we are influenced by the entire region and our menu has the Mediterranean twist with flavors originating from Italy, Greece, Spain, North Africa and Lebanon. At times, you will find a bit of Asian or Peruvian influences in some dishes, but that is solely because we love these cuisines and flavors."
Despite being a luxury eatery, there are special event nights and every Tuesday night bottles of wine are half price. You might just want to saddle up with a loved one at a table in the dimly-lit bar area and polish off a bottle of your favorite Bordeaux as part of a romantic and reasonably priced "date night."
For more information on Bagatelle, visit bagatellenyc.com.
---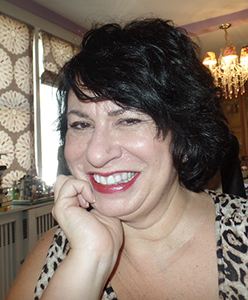 Anne Raso is a New York City-based freelance journalist. She is the former rock columnist for the Sunday New York Daily News and has contributed travel articles to Time Out New York and foxnews.com. Anne currently edits the lifestyle website luxelifenyc.com and contributes to Discovery Girls Magazine.