ON THE BIG SCREEN
By Jenny Peters
TOP PICKS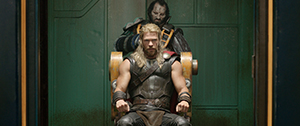 THOR: RAGNAROK
Rated PG-13
The Marvel Comics vision of Thor returns in this third outing starring Chris Hemsworth as the Norse god (and all-around hunk) but with some fundamental changes to his cinematic universe this time around. Kenneth Branagh, who directed Thor and Thor: The Dark World, was busy with Murder on the Orient Express, which also opens this month; he was replaced for Thor: Ragnarok by acclaimed New Zealand helmer Taika Waititi in his first Hollywood outing. Also missing from this foray into what Marvel calls "a journey of discovery" for Thor is his love interest Jane Foster (Natalie Portman). But never fear, there are some formidable women in this mashup of the Marvel Comics Universe, including a deliciously evil Cate Blanchett as Hela, the Goddess of Death, and Westworld favorite Tessa Thompson as Valkyrie. Throwing in Benedict Cumberbatch as Dr. Strange along with Mark Ruffalo as The Hulk just adds to the CGI-driven fun, and it doesn't hurt that Idris Elba and Tom Hiddleston return to reprise their roles as Heimdall and Loki and Anthony Hopkins is back as Odin. With the juggernaut that is Marvel Studios these days, Thor: Ragnarok is bound to be one of November's hottest tickets.
---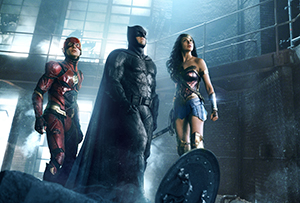 JUSTICE LEAGUE
Not yet rated
It's going to be an all-out war at the box office in November, as DC Comics brings together old favorites and new heroes in Justice League in an to attempt to wrest away the superhero movie crown from Marvel. And with Batman, Superman and Wonder Woman joining The Flash, Aquaman, and Cyborg in this Zack Snyder-helmed adventure fantasy, a couple of things are guaranteed. First, the plot (as in virtually all of Snyder's films) will make no coherent sense whatsoever, and second, his loyal audiences won't care a bit—as long as there are plenty of wild action sequences, cool superhero costumes and corny lines like Wonder Woman's pithy statement, "They said the age of heroes would never come again." This one once again stars Ben Affleck as the Batman, Henry Cavill as Superman, Gal Gadot as Wonder Woman and adds Jason Momoa as Aquaman, Ezra Miller as the Flash and Ray Fisher as Cyborg, with Oscar winners J. K. Simmons and Jeremy Irons thrown in for good measure as Commissioner Gordon and Alfred.
---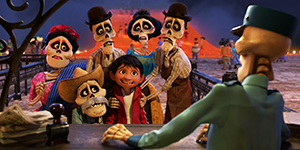 COCO
Rated PG
What could be more fun than taking a wild adventure through the Mexican Land of the Dead with Pixar Animation? In our minds, not much. That's the plot of Coco, which follows a boy named Miguel on a colorful journey that includes Latin music, family traditions and plenty of skeleton characters. But parents shouldn't worry, as the skeletons in the Land of the Dead are friendly, helping Miguel to solve the mystery of his family's history. Coco took the Pixar team six years to complete and continues the tradition of that studio's dedication to creating movies that both children and adults find completely delightful. This film is a bit different than most of the others that Pixar has created (think Best Animated Feature Film Oscar winners like Inside Out, WALL-E, Toy Story 3, Up), in that it has many more musical numbers, which is perhaps an influence coming from its parent company Walt Disney Studios. Certainly, the animated featurette that precedes Coco comes right from the Mouse House—look for Olaf's Frozen Adventure (a 21-minute Frozen spinoff) along with Coco in theaters.
---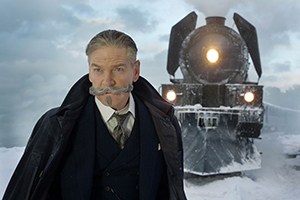 MURDER ON THE ORIENT EXPRESS
Rated PG-13
It's been over 40 years since an all-star cast brought Agatha Christie's mystery masterpiece Murder on the Orient Express to life on the big screen, with that version garnering six Academy Award nominations (including a win for Ingrid Bergman). Now Kenneth Branagh brings his own take to the classic whodunit, both directing the film and starring as Hercule Poirot, the Belgian detective whose train trip is interrupted by murder. Branagh's version boasts an impressive cast, too, with everyone from Johnny Depp and Michelle Pfeiffer to Daisy Ridley, Judi Dench, Penelope Cruz, Derek Jacobi, Josh Gad, Willem Dafoe and Hamilton Tony Award winner Leslie Odom Jr. It's a gorgeously shot and fast-paced thriller, filled with secrets and lies that swirl around the suspects—the only people on the snowbound Orient Express luxury train. This elegant film is likely to cause a stir come awards season, much like its 1974 predecessor.
---
OSCAR WATCH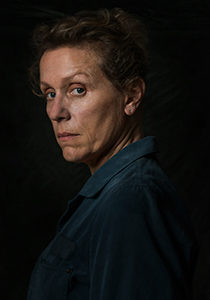 THREE BILLBOARDS OUTSIDE EBBING, MISSOURI
Rated R
Three Billboards Outside Ebbing, Missouri may have a title that is hard to remember, but this comedic, yet deadly serious tale of crime in a small Midwestern town is a movie you'll never forget. Already racking up prizes at prestigious film festivals (it took the top prize at the Toronto Film Festival), it is already poised to be one of 2017's most acclaimed films. Oscar winner Frances McDormand is a force of nature here, as the mother of a murdered daughter who is fed up with the lack of action on her daughter's case. So up go her three billboards, and all hell breaks loose, as the town sheriff (Woody Harrelson, who is having a banner career year at the movies) takes umbrage at the accusations posted for all to see. Written and directed by Martin McDonagh of In Bruges fame, and co-starring Sam Rockwell, Peter Dinklage and John Hawkes, this is one to watch come Oscar time.
---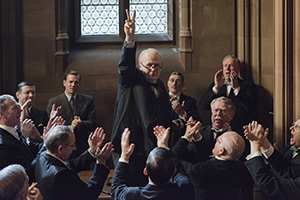 DARKEST HOUR
Rated PG-13
You may look twice or even three times to realize that the man playing Winston Churchill in Darkest Hour is actually Gary Oldman. The fact that he disappears into the role is why he's already being touted as one of the frontrunners to win the Best Actor Academy Award in this stirring tale of World War II. The tense drama meets Churchill just as he becomes prime minister of Great Britain, in the midst of the Nazi takeover of Europe. Much more than a history lesson, Darkest Hour explores Churchill's psyche and the myriad reasons that he became the man who successfully stood up to Adolf Hitler and helped save the world from Nazi enslavement. Lily Collins, Ben Mendelsohn and Kirsten Scott Thomas also star in this Joe Wright (Atonement) picture.
---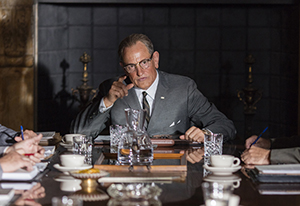 LBJ
Rated PG-13
'Tis the season for biopics, and LBJ tackles the life of America's Texas president; the man thrust into the spotlight at the moment that JFK was gunned down in that state on November 22, 1963. Rob Reiner directs Woody Harrelson in the role of Lyndon Baines Johnson, the 36th president, and you'd think that Harrelson, another Texas native, must be somehow related to Johnson, as he captures the man so succinctly. Focusing on the days just after the assassination, but also moving through many moments throughout LBJ's life, the film is a look at the political morass that was Washington, D.C. in the 1950s and 1960s—and that makes an interesting parallel to what is going on there today. Harrelson's performance is on most pundits' short list for a Best Actor Oscar nomination, as he is truly transformed.
---
GUILTY PLEASURES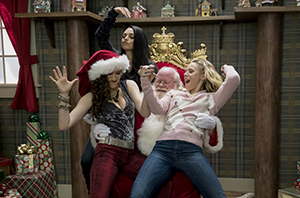 A BAD MOMS CHRISTMAS
Rated R
If you thought Bad Moms had just the right amount of politically incorrect comedy, then you're in for a treat with this sequel that brings back every one of the creative team behind that hit flick. Mila Kunis, Kristen Bell, and Kathryn Hahn return as the rebellious mothers who are dying to have some fun, along with the writer-director team of Jon Lucas and Scott Moore. This time they are trashing Christmas, and have brought their own mothers (Cheryl Hines, Christine Baranski, and Susan Sarandon) along for the ride.
---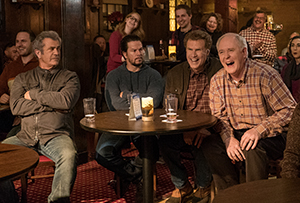 DADDY'S HOME 2
Not yet rated
As if Bad Moms aren't enough, there are some pretty bad dads coming to the silver screen in November, in another sequel that adds parents to the general mayhem. In Daddy's Home, Mark Wahlberg and Will Ferrell went head-to-head in a goofy comedy about two men (one biological, one the stepparent) trying to be good role models and fathers to the same kids. The comedy was a big hit at the box office, making a sequel inevitable; adding Mel Gibson as Wahlberg's pop and John Lithgow as Ferrell's father was a bit of inspired casting. Setting Daddy's Home 2 during the holidays is the added present to fans of the original, as is keeping writer-director Sean Anders in place for the sequel.
---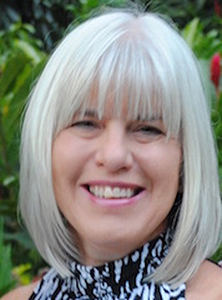 As a longtime freelance journalist, Jenny Peters covers beats that range from entertainment to lifestyle topics. She writes on film, television, travel, restaurants, wine, design, architecture, beauty, spas, cars, fashion and celebrity events for USA Today, AARP, New York Magazine and many other domestic and international outlets.