ON THE SMALL SCREEN
By Jenny Peters
HOT DRAMAS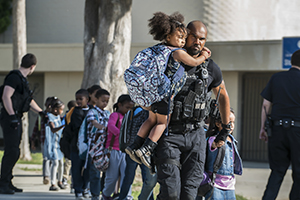 S.W.A.T.
CBS
Shemar Moore (the hottie everyone loved from Criminal Minds) stars in this new police action series from CBS, based on the 1970s TV show and the more recent feature film of the same name. Set in Los Angeles, this iteration follows the elite tactical unit of the L.A.P.D. that comes into play in police situations where all else has failed. It's a show that mixes up wild action sequences with more socially charged moments, a combination that the producers (led by Fast and Furious director-producer Justin Lin) hope will give it more than the two-season life of the original ABC-TV version.
---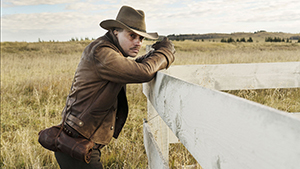 DAMNATION
USA
Damnation springs from the mind of Tony Tost, the writer-producer who helped make Longmire a USA Network original series hit beginning back in 2012. This time he takes us to 1930s Iowa, where big money and the working poor are engaged in an epic class struggle in the heart of the Great Depression. Industrialists want to keep the unions out, rabble-rousers are ready to make a change at any cost, preachers wish to control the souls (and pocketbooks) of the lower classes, and two men with a shared past find themselves on opposite sides of the battle that swirls around the emotional fight for survival in desperate times. Starring Killian Scott, Logan Marshall-Green, and Sarah Jones.
---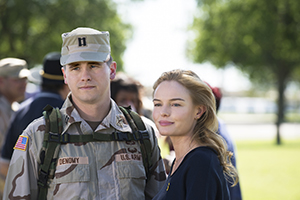 THE LONG ROAD HOME
National Geographic Channel
Based on the best-selling nonfiction book of the same name, The Long Road Home is an eight-part series that follows the true story of the U.S. Army's 1st Cavalry Division (from Fort Hood). The division was ferociously ambushed on April 4, 2004, in Sadr City, Baghdad; this mini-series follows the harrowing events that followed. With an all-star cast including House of Cards Emmy nominee Michael Kelly, Parenthood Emmy nominee Jason Ritter and (on the home front) Kate Bosworth and The Walking Dead favorite Sarah Wayne Callies, this true-to-life saga is filled with taut action and emotional resonance.
---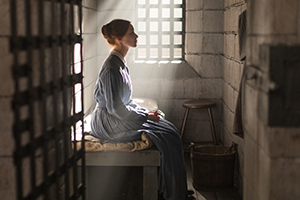 ALIAS GRACE
Netflix
The strange, notorious story of Grace Marks has fascinated Canadians for over a century, to the extent that Margaret Atwood (A Handmaid's Tale) wrote a novel based on her life in 1998. It's that novel that this fact-based six-episode series is based upon. Following her life from the moment in 1843 that she and another Irish immigrant, James McDermott, apparently murdered their employers on a farm near Toronto, Alias Grace explores the twisted mind of the first woman to be declared criminally insane in Canada. She was 16, he was 20, and together their crimes shocked the Victorian sensibilities of the country that was still a British colony at the time. Sarah Gadon (known for Belle and our favorite Canadian TV series, Murdoch Mysteries) stars as Grace, whose enigmatic life both in prison and beyond continue to be the thing of legend. Did she kill them, or did McDermott drag her down with him? That's the question that the fascinating miniseries Alias Grace tries to unravel.
---
SUPER SCI-FI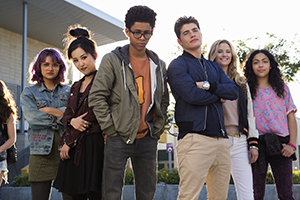 MARVEL'S RUNAWAYS
Hulu
The Marvel Cinematic Universe is everywhere these days, so to find the newest addition to Stan Lee's television superhero world, head to Hulu to stream the latest addition to that ever-expanding realm. Marvel's Runaways stars six teenagers (two boys, four girls) who make the jarring discovery that each is the child of a pair of supervillains. That's a pretty tough discovery for a teen, but then it gets even weirder, as the group realizes that they are the superheroes, with powers ranging from telepathy to witchcraft, who must stave off their parents' nefarious plans. Based on the Runaways comic book series from the early 2000s, the series features Rhenzy Feliz, Ariela Barer, and Allegra Acosta and is most likely to appeal to the teenage sensibility.
---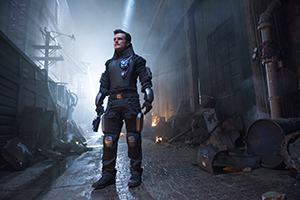 FUTURE MAN
Hulu
Josh Hutcherson (The Hunger Games) joins forces with director-producers Seth Rogen, and Evan Goldberg in Future Man, a mishmash of goofy gamer comedy rolled up with some sci-fi time travel action and chockablock with more than a little seriously crude dialogue. Fans of Rogen-Goldberg's earlier movie efforts like This Is the End and The Interview are likely to find this 13-episode series hilarious, but it gets pretty silly early on and never quite recovers from the juvenile level of jokes, much as Hutcherson tries his best to pull it off. Watch for Glenne Headly in a small role as his mother; it is one of her last performances before her untimely death in June 2017.
---
COMEDY ESCAPES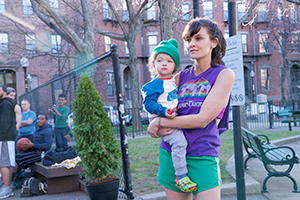 SMILF
Showtime
For those who aren't up on the acronyms used in modern society, SMILF is shorthand for "Single Moms I'd Like to #?*!." So you might imagine that this new Showtime series would be told from a man's perspective, but that's not the case. Instead, this comedy about a twentysomething single mother is the brainchild of Frankie Shaw, who created it, produces, directs, writes and stars in this slightly raunchy and funny semi-autobiographical series. She's best known as an actress, with starring roles in the TV series Blue Mountain State, Mixology, and Bad Robot; SMILF may just put her on the map as the next big quadruple-threat female phenom in Hollywood.
---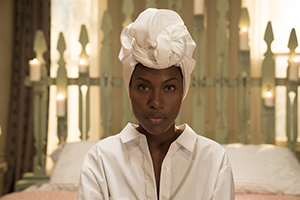 SHE'S GOTTA HAVE IT
Netflix
With the new TV series, She's Gotta Have It, famed writer-director (and sometimes actor) Spike Lee revisits one of his earliest hit movies. The idea and title remain the same, but this time Netflix has contracted Lee to take ten 30-minute episodes to tell the sexually charged comic tale of Nola Darling's quest to live her own life, without being tied down by any of her appealing lovers. Nola, as played this time out by DeWanda Wise, has three sweethearts, each one with qualities she enjoys – so why does everyone want her to choose just one? It's the question Lee asked in 1986, and 30 years later the answer is just as interesting—and funny—as ever.