ON THE BIG SCREEN
By Jenny Peters
BLOCKBUSTERS FOR ADULTS AND KIDS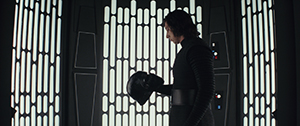 STAR WARS: THE LAST JEDI
Not yet rated
The Star Wars saga that began back in 1977 with Episode IV: A New Hope continues with this new adventure. It's Episode VIII if you are still counting, with Daisy Ridley in the role of Rey, who learns more about the Force while joining with Luke Skywalker (Mark Hamill), Poe Dameron (Oscar Isaac), Finn (John Boyega) and Princess Leia (the late Carrie Fisher) in a fight against Kylo Ren (Adam Driver) and the rest of the Empire's evil leaders. Fans of the long-running saga already have their tickets, no surprise considering the previous episode, Star Wars: The Force Awakens, is the highest grossing movie of all time in America.
---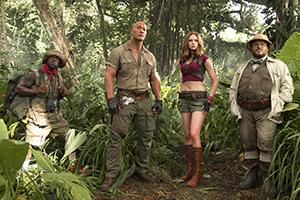 JUMANJI: WELCOME TO THE JUNGLE
Rated PG-13
It's been more than 20 years since Jumanji burst onto the silver screen with Robin Williams in the leading role. Now the updated tale of a game (this time it's a video game, instead of a board game) that literally sucks players into its reality is back, with Dwayne Johnson and Kevin Hart leading the way. Karen Gillan of Dr. Who fame joins them in a jungle adventure that's filled with wild escapades, slightly scary moments (thus the PG-13 rating) and plenty of comedic moments along the way. Designed to delight teens and bring a nostalgic tear to the older generations' eyes, Jumanji: Welcome to the Jungle also stars comic favorites Jack Black and Missi Pyle, as well as teen heartthrob Nick Jonas.
---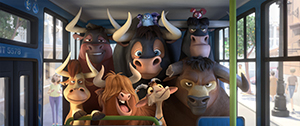 FERDINAND
Rated PG
Ferdinand the Bull first entered children's consciousness in 1936, when the book by Munro Leaf captured the imagination of that generation and beyond. Now he's come to the big screen in this animated feature that goes far afield from the bucolic original story. With an all-star vocal cast that includes Kate McKinnon, Bobby Canavale, Gina Rodriguez, John Cena (who plays the title role), David Tennant and Anthony Anderson, Ferdinand is perfect for the littlest members of the family. From Blue Sky Studios, the same crowd that brought the world Ice Age, Rio and The Peanuts Movie, so if you and your kids love those, put this one on your holiday must-see list.
---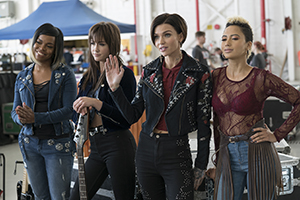 PITCH PERFECT 3
Rated PG-13
The Bellas are back, and why not, considering that Pitch Perfect 2 was a huge hit? The collegiate singing group has graduated, going far and beyond their earlier exploits, but one thing remains the same—there's plenty of A capella singing to satisfy the most rabid fans of the first two flicks. The group returns in force, led by Elizabeth Banks, Anna Kendrick, Brittany Snow and Rainn Wilson, with Aussie Ruby Rose thrown in this time as a foil for the troupe, who get the chance to sing on a USO tour. Needless to say, hijinks ensue, which are certain to make Pitch Perfect fans sing a happy tune.
---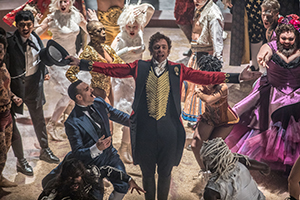 THE GREATEST SHOWMAN
Rated PG
Hugh Jackman tackles the role of P. T. Barnum in this brand-new musical created for the big screen. With no relation to Barnum, the 1980 hit Broadway show, The Greatest Showman boasts eleven new songs written by Benj Pasek and Justin Long (La La Land). The film follows Barnum's rise to fame and fortune, along with the various talented performers that he shepherded to stardom in the various variety shows and circuses he created. Zac Efron, Michelle Williams, Zendaya and newcomer Rebecca Ferguson (as Jenny Lind) round out the vocally gifted cast.
---
OSCAR WATCH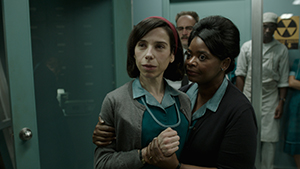 THE SHAPE OF WATER
Rated R
From Pan's Labyrinth to Hellboy, director Guillermo del Toro has always been a fascinating filmmaker. And a filmmaker fascinated by fantasy, often melding fairy tale and stark reality in his work. With The Shape of Water, he brings us a surreal tale of the Cold War that explores the concept of love with the proper stranger. Sally Hawkins stars in a performance that is likely to snag another Oscar nomination for the talented English actress, while fellow previous nominees Michael Shannon, Richard Jenkins and Oscar winner Octavia Spencer co-star.
---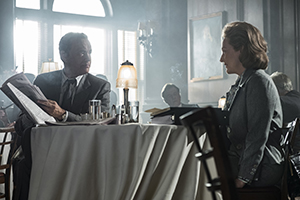 THE POST
Not yet rated
When a gaggle of former Oscar winners get together to make a film, it's only natural that that movie becomes an Oscar frontrunner even before anyone has seen the picture. The Post is a movie like that, directed by Steven Spielberg and starring Meryl Streep and Tom Hanks and not due out until January in wide release. But New Yorkers and Angelenos will have a chance to catch this saga of the Washington Post's breaking of the Pentagon Papers scandal in 1971 a bit early, as it opens just for Oscar consideration in late December. Expect multiple nominations for this timely tale of real news and the importance of a free press in American society.
---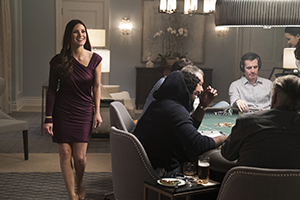 MOLLY'S GAME
Not yet rated
When Oscar- and Emmy-winning scribe Aaron Sorkin (The Social Network, West Wing) finally takes the helm of a film, Hollywood is bound to take notice. Add in two-time Oscar nominee Jessica Chastain as the title character, the real-life Olympic skier who ran an illegal high-stakes poker game for a decade before the FBI stepped in, and you've got a flick that is already making Oscar waves. Molly's Game also stars Academy Award winner Kevin Costner, along with Idris Elba and Michael Cera; watch closely for Sorkin's cameo, an homage to Alfred Hitchcock.
---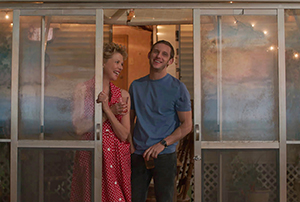 FILM STARS DON'T DIE IN LIVERPOOL
Rated R
Is Film Stars Don't Die in Liverpool the movie that finally gives Annette Bening her Academy Award? She's been nominated four times already and is one of the great actresses of our time. Ironically, she plays an actress, Gloria Grahame, the Hollywood star whose film noir work (The Big Heat) is most remembered; this follows her personal story of her late-in-life romance with a decades-younger actor (played by Jamie Bell). It's a Hollywood scenario that has a familiar ring to it from Bening's own life, as her husband Warren Beatty is 21 years her senior. Will it be enough to push her to the top? Tune in on Oscar Sunday, March 4, 2018, to find out.
---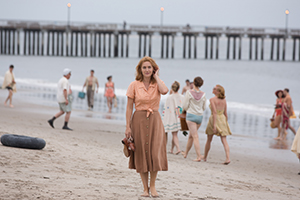 WONDER WHEEL
Rated PG-13
After straying far afield from his original muse—New York City, we mean—in his last few films (think Hollywood, France, San Francisco, Barcelona, Rome) Woody Allen returns to his home with a thriller set in 1950s Coney Island. The four-time Oscar winner has, as usual, packed his movie with talented actors (he does not appear himself, however), including Kate Winslet, whose role as a faded actress working in a clam house is garnering Oscar buzz. She's joined by Jim Belushi as her carousel-operator husband, as well as Justin Timberlake, Juno Temple, David Krumholtz and Max Casella in this sad, bittersweet story.
---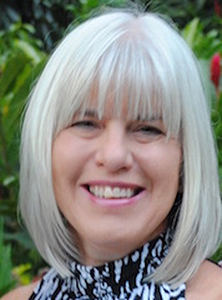 As a longtime freelance journalist, Jenny Peters covers beats that range from entertainment to lifestyle topics. She writes on film, television, travel, restaurants, wine, design, architecture, beauty, spas, cars, fashion and celebrity events for USA Today, AARP, New York Magazine and many other domestic and international outlets.