ON THE SMALL SCREEN
By Jenny Peters
MURDEROUS MYSTERIES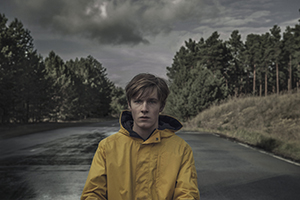 DARK
Netflix
Something strange is happening in a German town, as a young boy is kidnapped. That happens in the present day, or so it seems. For as the Dark intertwined family saga unfolds in ten eerie episodes, time begins shifting, old secrets are unearthed, and the mystery deepens before all is revealed. A kind of Twin Peaks meets Stranger Things vibe is at work here, but with a Teutonic twist, for this mystery series created by Swiss writer-director-producer Baran bo Odar originally aired on German TV.
---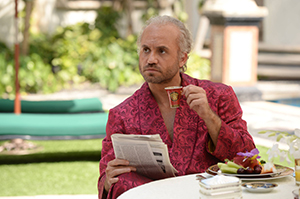 AMERICAN CRIME STORY:
THE ASSASSINATION OF GIANNI VERSACE
FX
American Crime Story anthology creator Ryan Murphy returns with another limited true-crime series (The People v. O. J. Simpson was the award-winning first season), this time exploring the shocking 1997 murder of fashion designer Gianni Versace. The Assassination of Gianni Versace stars Edgar Ramirez as Versace, singer Ricky Martin as his partner Antonio D'Amico, an almost-unrecognizable Penelope Cruz as his sister Donatella and Darren Criss (Glee) as his murderer, Andrew Cunanan. In ten emotional episodes, Cunanan's insanity builds as he begins a series of spree killings that culminates on the steps of Versace's mansion in Miami. With this all-star cast and the creative genius of Murphy, the man responsible for Nip/Tuck, Glee, Scream Queens, and Feud), this one is sure to be another must-see television event.
---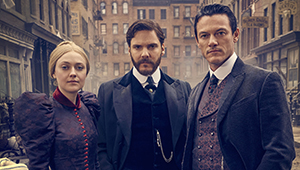 THE ALIENIST
TNT
Based on the best-selling book of the same name by Caleb Carr that was originally published in 1994, The Alienist has had a long road to the small screen. Once planned as a feature film (that never materialized), the new 10-episode series takes place in New York City in the 1890s, as a serial killer is on the loose. Theodore Roosevelt (Brian Geraghty) is the city's police commissioner, who enlists the aid of an alienist (Daniel Bruhl)—what used to be a psychiatrist at the time—and a reporter (Luke Evans) to help solve the crimes. A fascinating historical thriller that provides a window into a changing world, this one reminds us of the Murdoch Mysteries, the hit Canadian detective show set in the same time period. And that is a very good thing.
---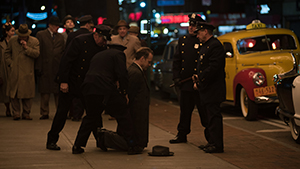 WORMWOOD
Netflix
This six-part mashup of fact and fiction springs from the mind of Errol Morris, the Academy Award-winning documentary filmmaker. Here he enlists Peter Sarsgaard as his protagonist, a man searching for the reality behind his father's mysterious life and death. With real facts about the Cold War, the CIA and the U.S. government's covert activities melded with Morris' fictional vision of the son who needs to find the truth, Wormwood goes to dark places looking for answers. Also starring Molly Parker, Tim Blake Nelson, and Bob Balaban.
---
HARDCORE HISTORIES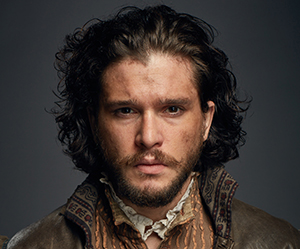 GUNPOWDER
HBO
What happens when you become the breakout star of Game of Thrones? If you're Kit Harington (Jon Snow of House Stark), you get the chance to produce and star in a three-part miniseries for the BBC all about one of your own infamous ancestors, that's what. Gunpowder, which will air on three consecutive nights in December on HBO, follows the story of Robert Catesby (Harington's relative), who helped orchestrate the Gunpowder Plot in 1605, which is now known as Guy Fawkes Day in London and beyond. Filled with intrigue, violence and personal sacrifice, this real-life story is an explosive, exciting tale.
---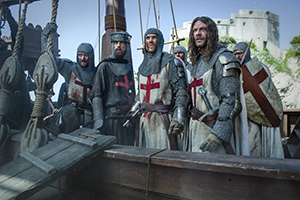 KNIGHTFALL
History Channel
Return to the Middle Ages to discover the story of the Knights Templar that true-life Catholic military order whose mission was to protect the European Christians who made their way to the Holy Land for a pilgrimage to where their religion began. Key fighters in the Crusades, rich with patronage from both the Pope and French royalty, the knights were free to cross borders and wage wars against any and all unbelievers. In this historically based 10-episode costume drama, Tom Cullen stars as Landry, the leader of this fighting force dedicated to the cross.
---
CRAZY COMEDIES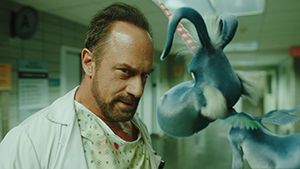 HAPPY!
Syfy
Fantasy meets reality in this wiggy series about a cop turned hitman and his imaginary companion, a perky (happy!) flying blue horse who convinces him to help save a girl in trouble. Sound weird? It is, especially with Law and Order: Special Victims Unit longtime star Christopher Meloni in the lead role, joined by Patton Oswalt as the voice of the animated horsey. Based on the Grant Morrison graphic novel, this is a slightly twisted Christmas story that will make comic-book lovers rejoice.
---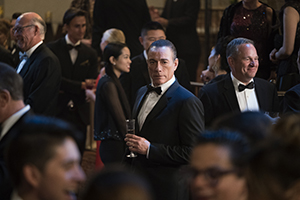 JEAN-CLAUDE VAN JOHNSON
Amazon
With tongue planted firmly in his cheek, Jean-Claude Van Damme arrives on the small screen in his first television series, an action (surprise!) comedy that sets up the 57-year-old star as a character who is a parody of himself—and also a superspy. As the aging actor reminds people of his past glory days, his alter ego, Jean-Claude Van Johnson, gets out and helps save the world from bad guys. It's a funny conceit that wowed Amazon audiences with its pilot, shown back in August 2016; now fans can catch the Muscles from Brussels in five more episodes of this series from the mind of Dave Callaham, creator of The Expendables.