PAWS DOWN, TAILS UP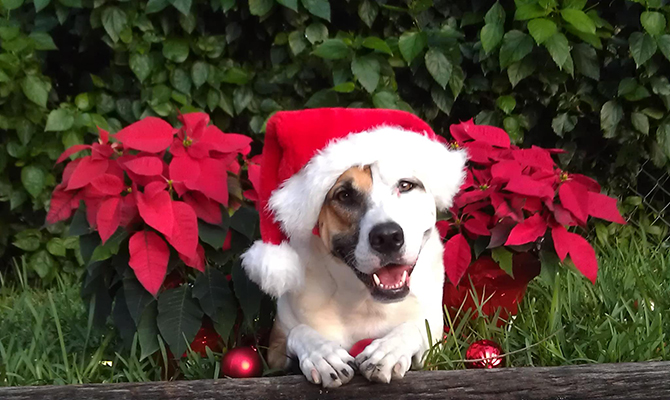 By Lori Simmons Zelenko and Susan Traub
What do Fido and Fifi want for Christmas? That's what every pet parent is asking themselves at this time of year. So we polled our fur babies and came up with our favorite fun and fabulous gifts from for all who've been naughty or nice.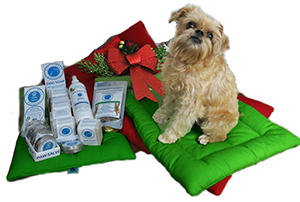 A PLACE OF THEIR OWN
The best gift we can give our pets? Keeping them safe from harm. Toxin free beds and pet care for dogs and the humans that love the. Sit, Stay, Forever (sitstayforever.com).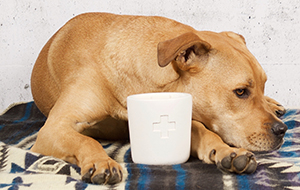 THE BEST SUPPORT
Eucalyptus and sage Rescue Candle cast in concrete so you can re-use as a planter. Every purchase equals a donation to your chosen shelter: A mother puppin' win! Dogly (dogly.com).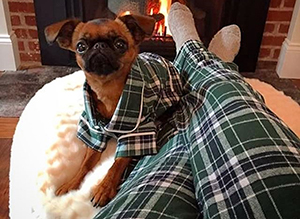 IT'S A MATCH
Snuggle with your fur baby in matching PJ's. Could the Holidays get any cozier? Ready to make all your Christmas dreams come true. FabDog (fabdog.com).
---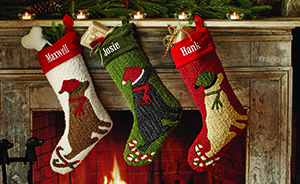 A SANTA FAVORITE
Whimsical hand-hooked Dog Stockings to hang from your mantel. Roomy enough to truly spoil your favorite child (errr...dog) on Christmas morning! And yes, you can personalize. Orvis (orvis.com).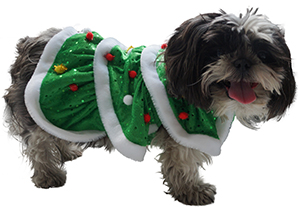 FASHION FORWARD PETS
For the elf in every dog. Holiday outfits your pampered pooch will love. Fashion forward looks for the pet that's treated like royalty. Royal Animals (royalanimals.com).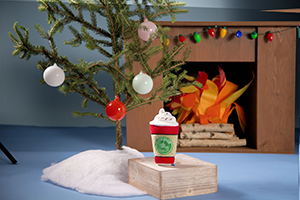 A YEAR OF CHEER
For the dog that just hates being tied up outside Starbucks, a cup of their own. Stuffed toys and other goodies to entertain your pup for next 365 days. BarkBox (barkbox.com).
---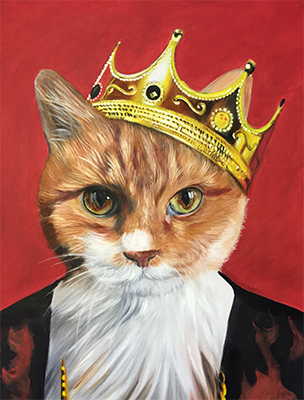 WORK OF ART
Cats rule, no doubt about it. Pet portraits based on photos and your imagination. Customized masterpieces to cherish. Splendid Beast (splendidbeast.com).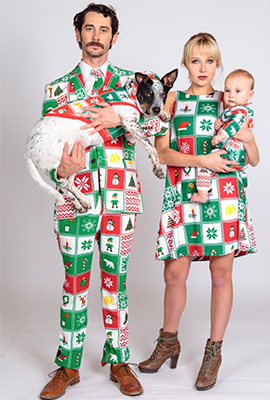 IN THE SPIRIT
Can't get enough Christmas Cheer? Get the whole family in the holiday spirit. Puppy-prints and more of the most outlandish clothing the world has ever seen. Shinesty (shinesty.com).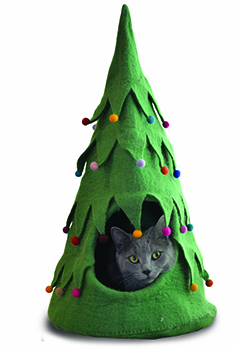 TREE HOUSE FOLLY
Finally a tree your cat can't knock over. Eco-friendly cat bed made in Nepal keeps artisan traditions alive. Distinctly Himalayan (distinctlyhimalayan.com).
---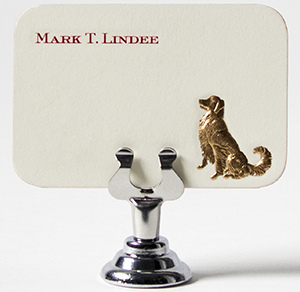 MAKE IT PERSONAL
Your pet at the dinner table without guilt. Custom place cards and other stationary with the image of your adored companion. Picketts Press (pickettspress.com).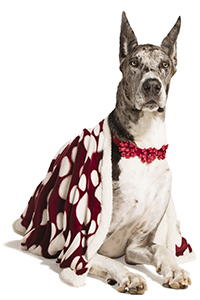 ALL YOU NEED IS LOVE
Holiday throw blanket for pets and pet parents to cuddle under together. Ten percent of proceeds help pets in need through December 25, 2017. Pet Smart (petsmart.com).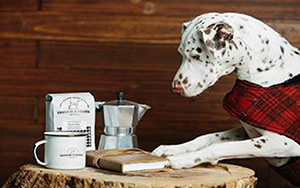 JAVA JOLT
When you need a cup of coffee to walk your dog after holiday partying try some of this. It's an eye-opener to know that 20 percent of all proceeds go to the animal rescue partner located closest to you. Grounds & Hounds Coffee Co. (groundsandhoundscoffee.com).
---
Lori Zelenko and Susan Traub have teamed up to reveal exclusive personal insights into the luxe life of pets in New York City and beyond. Each a devoted dog owner as well as an entrepreneur, Lori and Susan are mutually dedicated to improving the well-being of pets. To learn more, email lzelenko@gmail.com. ©2017 Lori Zelenko and Susan Traub, All rights reserved.