JACQUES TORRES: NYC's Chocolate King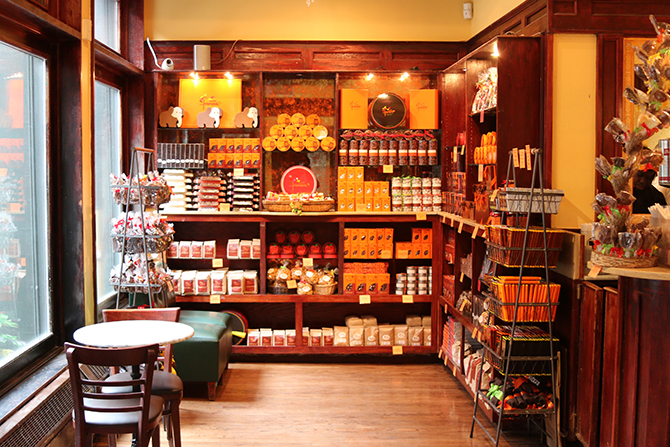 By Patricia Canole
For as long as he remembers, Jacques Torres' passion has always been chocolate. Glorious chocolate which brings smiles to young and old alike who marvel at the smooth taste to savor bite after bite.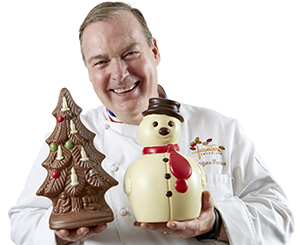 Photo courtesy 530Medialab
Naturally, this is the reason Jacques prides himself on specializing in fresh, hand-crafted chocolates using premium ingredients free of preservatives and artificial flavors. In fact, he's the first artisan chocolatier to start from cocoa beans to make his own chocolate. Then, in 2000, Jacques opened his first chocolate factory, Jacques Torres Chocolate in Brooklyn. Today, he oversees a growing chocolate empire of retail stores throughout Manhattan.
Jacques' story begins in a small town in France, located in the southern region of Provence. At an early age, he was inspired to start a culinary career thanks to his love for food--and making people happy. With only a three-year apprenticeship, Jacques landed a job with Michelin two-star chef Jacques Maximin at the Hotel Negresco, starting a relationship that would last nearly a decade and take him around the globe. In 1988, the young pastry chef ventured to the U.S. as the Corporate Pastry Chef for Ritz-Carlton. A year later, Sirio Maccioni invited Jacques to work at New York City's the legendary Le Cirque restaurant as the Executive Pastry Chef. For 11 years, Jacques served presidents, kings, and celebrities in his everyday work at the iconic restaurant.
New York Lifestyles recently caught up with Mr. Chocolate to find out about the chef and his sweet delights.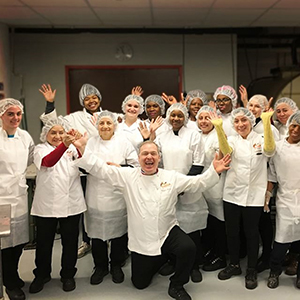 Many countries are famous for their chocolates (Belgium, Switzerland, Italy), which countries chocolates do you love the most? I like American. But every country has a different profile. France, Spain, and Italy love stronger dark chocolates and a little less of the milk chocolates. It's all about the flavor; they love chocolates just like coffee—strong! America has the taste profile of Switzerland and Belgium—relatively mild, good flavor, dark as well as milk chocolates.
After so many years as a pastry chef at Le Cirque, tell us what you learned there? Le Cirque was really at the center of the restaurant business at the time I was working there. I was meeting so many people because of the restaurant; it was truly unbelievable. Le Cirque was a powerhouse at the time and hosted the most important people. Everyone from the King of Spain, to all of Hollywood, the Pope—everybody was dining there and it was amazing. I also learned that truly understanding the ingredients was so crucial to what I do.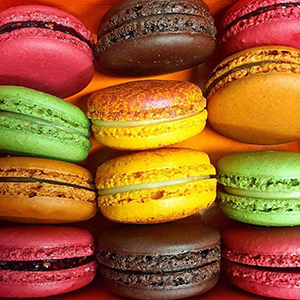 What inspired you to open a chocolate shop?
I needed a change after 25 years into my career, but I also wanted to translate my love of working with chocolates that is loved by all ages, gender, and races into something bigger.
What makes a good chocolate bar?
To make good chocolate, we need good cocoa beans, which in turn are transformed into chocolates with proper techniques and procedure. As a whole, good chocolate is one that you, the consumer, will love. I can describe and explain the taste profile of chocolate as much as I want, but if you don't like it, then you don't like it. Good chocolate is a personal decision.
How does one go about picking new flavors in a chocolate collection?
You can mention that association of flavor is something that I have done for the past 20+ years with a history of cooking and now making chocolates. There are classic flavors like chocolate and orange and some that are a little more innovative like lemon and chocolate. I consider spices, exotic fruits and exciting combinations that surprise the consumer.
Do you have a favorite chocolate in the Collection?
Every chocolate that I have on my menu is there for a reason so if there is chocolate that I didn't like—I remove it. I can't pick a favorite. They're all delicious!
Are there any new projects on the horizon?
Of course, but you'll have to wait and see!
For more information on Jacques Torres Chocolate, visit mrchocolate.com.
FROM TREE TO BAR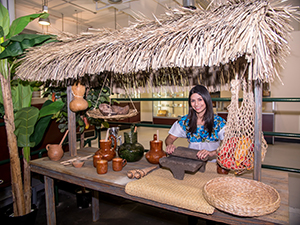 ©Kevin Chiu
If you're holiday shopping this season for your favorite chocolate delights, stop in at Choco-Story New York: The Chocolate Museum and Experience. It is Manhattan's first chocolate museum located at the famed chocolatier's flagship store on Hudson Street. Opened earlier this year, visitors discover chocolate and its journey from bean to bar through artifacts, premium tastings, kids' corner and a bonbon-making class, offering a delicious—hands-on experience for the entire family.
"I can think of nothing better than having the opportunity to share my knowledge and its history," says Jacques. For this venture, Jacques partnered with Eddy Van Belle, chocolate aficionado and founder of four other Choco-Story museums around the world, from Belgium to Uxmal. Choco-Story New York traces the history of cacao and chocolate by telling the story of its origin and evolution through authentic artifacts from the Mayan and Aztec civilizations to 19-century Europe and follows the timeline to the present.
For more information on Choco-Story New York and to purchase tickets, visit choco-storyny.com.