GREENWICH STEAKHOUSE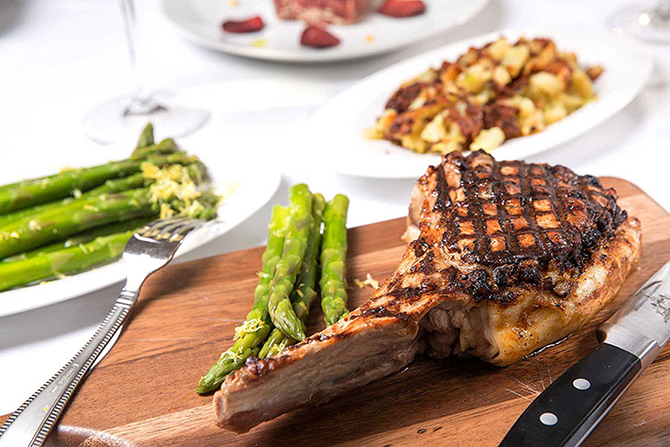 By Anne Raso
While I enjoy many types of cuisines, I have a special place in my heart for grand steakhouses. The Greenwich Steakhouse does not disappoint. Chef/owner Victor Chavez honed his chops over at the legendary Smith & Wollensky, and what he learned there helped him make Greenwich Steakhouse the very best it could be. If you love an intimate dining atmosphere with dreamy art on the walls, prime quality fare, GS is the place to go. It blends the traditional with the modern, and their seafood menu is as strong as its beef selection.
Before you ask, yes—there are fantastic selections for vegans and otherwise health-conscious folks. Chef Chavez tells New York Lifestyles in a candid moment, "We always face difficulties catering to the vegetarians and vegans because we are mainly a steakhouse! Our kitchen concept has always been to use non-GMO products. The food industry is cloudy; it's so hard to know as a customer where your food originates. We try to identify that and be more in touch with the conscious farmer!"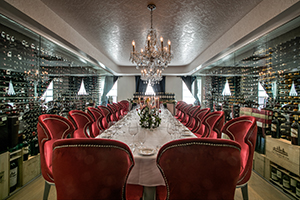 REFINED ATTENTION
For those of you who are jaded when it comes to NYC and its many great steakhouses (we're probably the world leader in this arena), the cuts are exceptional. My guest and I were impressed when our large 48-ounce Porterhouse was brought to the table. It's sliced at the table, and if you like Peter Luger's porterhouse steaks, you will love this same cut at GS! It is well worth the steep price tag, and you get something that no one else serves along with their porterhouses—a giant bone with the marrow already scooped so that you can just take a fork (or spoon) to it. Many cutting-edge eateries sell the marrow on its own these days, and getting an extra-large helping of marrow along with the 48 ounces of succulently grilled porterhouse is a perk!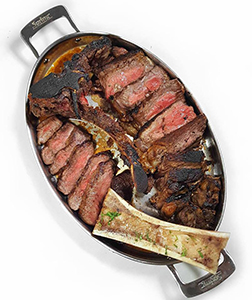 For our sides a generous helping of sautéed mushrooms and onions as well as grilled asparagus, so tender and flavorful. The veggies at GS are locally grown and taste as if they were just picked within the past couple of hours. In fact, Chef Chavez has staff that personally hand select produce. He reveals, "We want to just keep up with the seasonal vegetables available to us. We like to follow the seasons and change our side dishes with all the great markets in New York!"
I almost forgot to add that we started our sumptuous meal with a crab cake and onion soup—both done to traditional recipes. The crab cake was incredibly delicious with large chunks to savor; the onion soup must have had 1/4 pound of melted Gruyere on top. I have to mention that unlike most onion soups, this batch was not overly sweet—there definitely is no sugar added to GS's recipe for this French favorite. There really was a pure onion taste.
One hallmark of a great steakhouse is their cheesecake. Their cheesecake was dressed with a scattering of strawberries and a drizzle of homemade chocolate sauce—absolutely divine. The graham cracker crust is buttery to the taste. My dining partner selected the homemade gelato and sorbet—I snagged a couple of bites of the mango sorbet, and it was simply incredible (not too sugary and full of fresh mango flavor).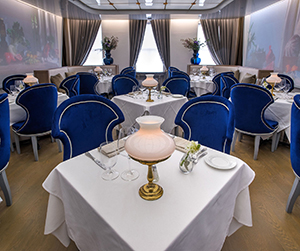 FRENCH FLAIR
When asked what he felt was his most significant achievement, Chef Chavez says with a chuckle that it is his family rather than his ability to present some of the world's most beautiful steak dishes! He feels that GS is special not just because of the quality but also because of their creative and solidly skilled kitchen staff's French flair. He states matter-of-factly, "We are a French-inspired steakhouse. So we try to use French techniques in the way that we cook and serve our dishes!" But he concludes with a smile that the success of GS can only be attributed to one factor: "A good steak will always be a good steak!"
Greenwich Steakhouse has a very young crowd, and you can find a lot of investment bankers discussing the ups and downs of the business, but you'll also find a large percentage of food lovers from all walks of life. The staff makes you feel welcome, but they also know when to keep their distance and when to ask you if you need anything. They are truly inviting and want you to feel their establishment is your second home.
Reservations are recommended. For more information on Greenwich Steakhouse, visit greenwichsteakhouse.com.
---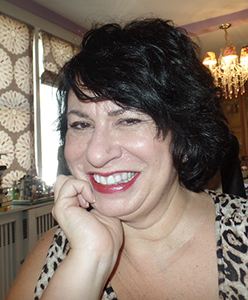 Anne Raso is a New York City-based freelance journalist. She is the former rock columnist for the Sunday New York Daily News and has contributed travel articles to Time Out New York and foxnews.com. Anne currently edits the lifestyle website luxelifenyc.com and contributes to Discovery Girls Magazine.