NEW YEAR'S EVE RESTAURANT ROUNDUP
By Patricia Canole
Welcome the New Year in style! Whether you're looking for a party scene full of revelers or a more romantic space to share a midnight Champagne toast with someone special, we've compiled a list of the top restaurants in New York City.
---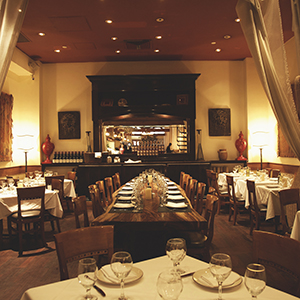 KELLARI
Kellari has been a mainstay for the freshest fish and Greek delights for over a decade. And, according to owner Stavros Aktipis, only fresh sustainable abounds at his perennially popular Midtown institution. Come New Year's Eve, Kellari will offer a three-course dinner for $95 per person served with a complimentary glass of sparkling wine. Main course options will include Halibut Fillet with orange caper sauce and squid ink risotto; Paidakia, grilled lamb chops with oregano lemon potatoes and horta; Astakomakaronada, Greek-style pasta with lobster; and more. Chef's selection for the table will be served for dessert.
For more information on Kellari, visit kellariny.com.
---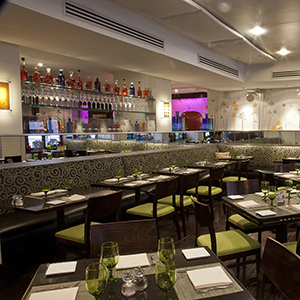 T-BAR STEAK AND LOUNGE
A classically-chic Upper East Side eatery, T-Bar Steak and Lounge offers outstanding cuisine in a casual yet elegant space. Under the watchful eye of Executive Chef Ben Zwicker the menu features a delicious range of dishes, ranging from well-cooked renditions of classics, to refined and inventive plates, providing the ultimate dining experience.
The restaurant's enchanting charm is brought to life in the sophisticated dining room, with a soft candlelit glow. On December 31st, T-Bar will be serving a three-course $140 pre-fixe dinner. A DJ, dancing and Champagne toast will highlight the evening.
For more information on T-Bar Steak and Lounge, visit tbarnyc.com.
---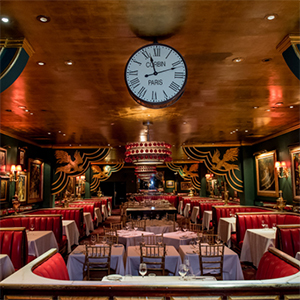 THE RUSSIAN TEA ROOM
Dine at The Russian Tea Room this New Year's Eve and enjoy a six-course prix fixe menu for $500 per person. This unforgettable experience includes half an ounce of Siberian Caviar served with buckwheat blinis and traditional accompaniments, Baked Oyster Rockefeller filled with béchamel and spinach topped with bread crumbs and baked.
Entree selections include Pan Seared Langoustine Tails with Saffron Risotto, Shellfish Broth and Caviar Topped with Gold, Seared Scallops with Parsnip Puree, Fried Brussels Sprout Leaves, Champagne Broth Truffle Mashed Potatoes and Cabernet Sauce. This decadent meal will end with Champagne sorbet and your selection of one dessert which includes over the top options like Famous Tea Room Blintzes with Cherry and Cheese Blintzes with vanilla ice cream, Chocolate Molten Cake with cherry syrup and cherry ice cream, Baked Alaska with Vanilla ice cream encased in meringue and flambéed.
For more information on The Russian Tea Room, visit russiantearoomnyc.com.
---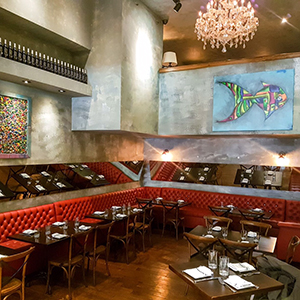 LA PULPERIA
With its three locations (Hell's Kitchen, Midtown and Upper East Side), La Pulperia continues to serve an eclectic European-influenced menu with Latin American flair. A special $120 three-course dinner will be topped with a Champagne toast at midnight and live DJ music as well.
Chef Carlos Barroz's menu is both inviting as well as adventurous, Signature menu items include Las Tablas, which allows patrons to choose from a variety of perfectly grilled proteins such as their famous Pulpo (grilled octopus); Pacu Fish Ribs, which are a rarity in New York, is made with grilled Brazilian fish ribs, served with orange chipotle BBQ sauce and coconut rice; and Moqueta Mixta which includes a mix of fresh squid, shrimp, mussels, white fish, scallops, soybeans, Spanish Chorizo, Bacalao and Green Coconut Rice. Hungry diners will relish with La Pulperia's dessert menu, which features dishes such as the Spice Chocolate Mousse, made with Herradura Anejo tequila, olive oil flourless cake, popcorn toffee, espresso crumbs and 24k edible gold flakes. End the dining experience with Mango & Lychee Tres Leches, a citrus sponge cake, topped with coconut mousse and sake soak, topped a dollop of vanilla whipped cream, white chocolate shavings, mango and lychee Pico de Gallo.
For more information on La Pulperia, visit pulperianyc.com.
---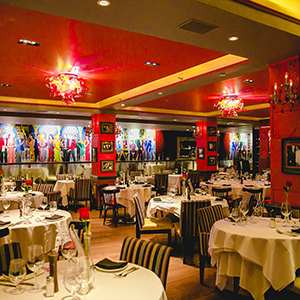 LINCOLN SQUARE STEAKHOUSE
Within walking distance from Lincoln Center, in the heart of Manhattan's Upper West Side, Lincoln Square Steak is a classic steakhouse designed with a nostalgic decor that is reflective of the 1960s era. The restaurant offers steaks that are dry-aged to perfection, succulent seafood dishes and an extensive global wine list that features 30 bottles under $30. For one of the best deals in town, head to Lincoln Square Steak to avoid a price-fixe experience and dine a la carte on New Year's Eve. Enjoy a live three-piece band and a complimentary glass of Champagne at midnight after indulging in a dry aged porterhouse for two, family-style Italian and fantastic seafood.
For more information on Lincoln Square Steak, visit lincolnsquaresteak.com.
---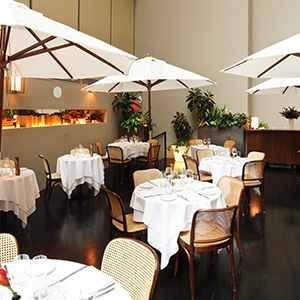 IL GATTOPARDO
This favorite hot spot will be serving a Jazz Brunch (from 11:30 am to 3 PM) along with its seasonal a la carte menu to ring in the New Year. At the 10 pm seating, a party atmosphere will ensue along with a toast from owners Gianfranco Sorrentino and Paula Bolla-Sorrentino.
Chef Vito Gnazzo is known for his "farm to table" approach to Southern Italian dining, something that attracts locals and visitors alike to Il Gattopardo and its sister restaurants The Leopard at des Artistes and Mozzarella & Vino. Signature dishes include the Homemade Buckwheat Fettucini served with grilled eggplant, scented with fresh basil; Pan-seared veal loin scented with fresh thyme, served with fingerling potatoes and porcini mushrooms; and Artisanal Ravioli filled with wild pheasant, partridge and robiola cheese in its own sauce. Those with a sweet tooth will relish in Il Gattopardo's dessert menu, which features dishes such as Tropical Symphony, a crumbled praline alle mandorle layered with cream of fresh mango and lime, topped with passion fruit mousseline; and Golden apple and walnut tart served with artisanal vanilla gelato.
For more information on Il Gattopardo, visit ilgattopardonyc.com.