ON THE BIG SCREEN
By Jenny Peters
A BIT OF ROMANCE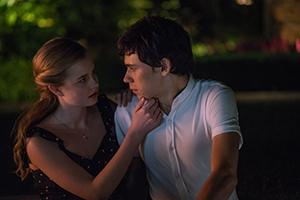 EVERY DAY
Rated PG-13
Discovering first love can be an emotional time in a teenager's life, but just imagine how disconcerting it would be if that love were someone who changed bodies every day. That's the premise of David Levithan's best-selling novel Every Day, brought to life here by director Michael Sucsy (Grey Gardens) and starring Angourie Rice as the teen. The strange soul she falls for appears in the guise of a different person each day, which makes for a pretty complicated romance. Happily, all the boys are awfully good-looking along the way.
---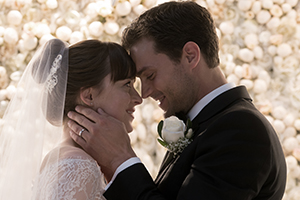 FIFTY SHADES FREED
Rated R
The Fifty Shades of Grey phenomenon ends with this third movie in the sadomasochistic romantic saga of Christian Grey (Jamie Dornan) and Anastasia Steele (Dakota Johnson), as Fifty Shades Freed finds the couple walking down the aisle into wedded bliss. Or do they live happily ever after? Fans of the E. L. James erotic novels may already know the answer to that question but will enjoy the big-screen ride that unfolds here just the same.
---
ANIMATION FOR ALL AGES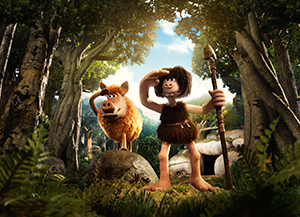 EARLY MAN
Not yet rated
Oscar winner Nick Park is back with a zany new Aardman Animations stop-motion animation comedy, and we'll be the first in line for tickets. Early Man is his latest, a prehistoric look at the life of Dug (voiced by Eddie Redmayne), a slightly dim fellow who finds himself up against a very bad overlord (voiced by Tom Hiddleston) in the midst of the Bronze Age. With classics like Wallace and Gromit's The Curse of the Were-Rabbit, Shaun the Sheep Movie and Chicken Run to his credit, this one is sure to be another animated winner for both young and old.
---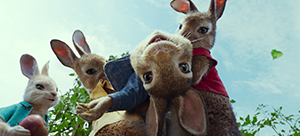 PETER RABBIT
Rated PG
Combining live action with CGI animation, Peter Rabbit follows the much-loved Beatrix Potter tale of the rabbit who cannot keep out of a carrot-filled garden. But this version goes far and beyond the traditional story, as Peter (voiced by James Corden), along with Flopsy (Margot Robbie), Cottontail (Daisy Ridley) and a crowd of clever critters wreak havoc on Mr. McGregor's farm and life. Domhnall Gleason plays the harassed farmer with glee in this fun frolic that even takes Peter and friends on a London adventure.
---
EXCITING ADVENTURES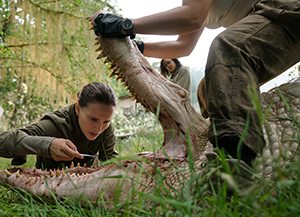 ANNIHILATION
Not yet rated
Natalie Portman and Oscar Isaac lead this cinematic adaptation of the Jeff VanderMeer novel Annihilation, the first book of his award-winning Southern Reach trilogy. The story is a combination of science fiction, horror, and suspense thriller, as a biologist (Portman) leads an expedition into a mysterious area on Earth that holds many secrets. As the plot unfolds, strange and disturbing events abound, with the final sequence setting the scene for VanderMeer's epic story to continue in a sequel. Will that come to pass? Stay tuned for box office returns!
---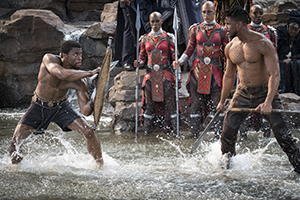 BLACK PANTHER
Not yet rated
Marvel's latest offering is their first superhero flick to feature a black protagonist; the character of the Black Panther was introduced in Captain America: Civil War back in 2016. It's also been a much-anticipated movie fans have been waiting for since Stan Lee and Jack Kirby created the character in 1966. Chadwick Boseman stars as T'Challa, the king, and protector of the African nation known as Wakanda; he's also the Black Panther, a human superhero (think Iron Man or Batman) who uses his brains, brawn and wealth to protect his people. Look for this one to be the big box-office winner for February, as Marvel continues its domination of theatrical film releases.
---
UPLIFTING DRAMAS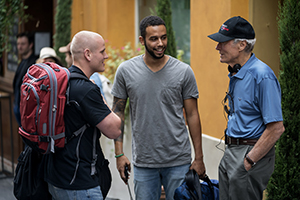 THE 15:17 TO PARIS
Rated PG-13
Hang onto your hankies as this extraordinary drama from director Clint Eastwood unfolds. The acclaimed filmmaker takes us on an incredible high-speed railway ride as he recounts the true story of The 15:17 to Paris. That's the train that was hijacked in France in 2015 by terrorists, an act thwarted by three young American men who happened to be on that train. Casting the real-life men—Anthony Sadler, Alek Skarlatos, and Spencer Stone—to play themselves, Eastwood has created a film that grips viewers from start to finish, telling the emotional inside story of how these brave young men stopped the unthinkable from happening. Also starring Tony Hale, Judy Greer, and Jenna Fischer.
---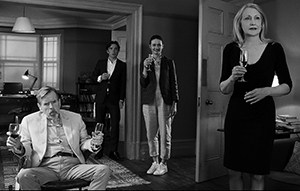 THE PARTY
Not yet rated
Now, this is one party we'd like to attend if just to be in the same room with the actors playing the roles! British writer-director Sally Potter has put together a cast of terrific actors for her drama-comedy The Party, including Patricia Clarkson, Kristen Scott Thomas, Timothy Spall, Emily Mortimer, Cillian Murphy, Bruno Ganz and Cherry Jones. It's all about a celebration that goes way off the rails as a group of people who don't really like each other gather; shot in black and white, The Party won the Guild Prize at the 2017 Berlin Film Festival.
---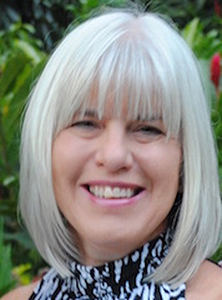 As a longtime freelance journalist, Jenny Peters covers beats that range from entertainment to lifestyle topics. She writes on film, television, travel, restaurants, wine, design, architecture, beauty, spas, cars, fashion and celebrity events for USA Today, AARP, New York Magazine and many other domestic and international outlets.