ENTREPRENEUR'S CORNER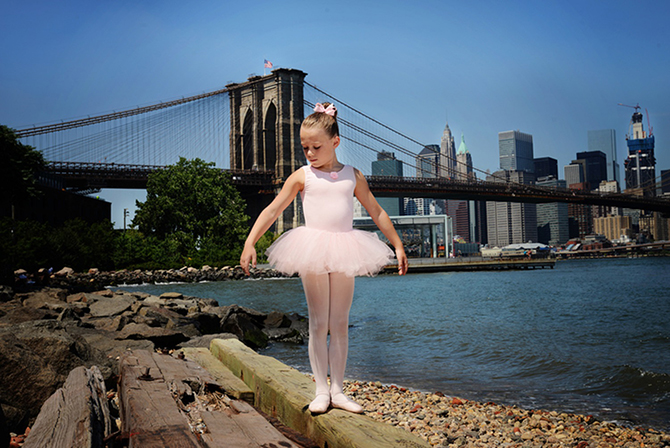 By Nanci Grasso
My mom opened Dance Workshop Long Island 40 years ago. Back then, she had 150 students in her first season. After much encouragement from her father, she became a female entrepreneur at just 21 years old. As she reminds me now she never dreamed of owning a studio or imagined she would be this successful.
Because Dance Workshop has been a premier studio on Long Island, generations of families have returned year after year. In fact, the staff and students are more like family as many have been with us from day one.
I was born into studio life and began dancing at age 2 and haven't been able to quit the dancing bug since. Any chance to dance or observe the older students and pleading with mom, "I promise! I'll be good. I will just sit and watch the classes." I never wanted to go home. Being at the studio was so inspiring. I was learning so much about music, choreography, teaching and what kind of dancer I wanted to become. Through observation I learned the beauty of dance as an art form and how it can change lives. Especially mine.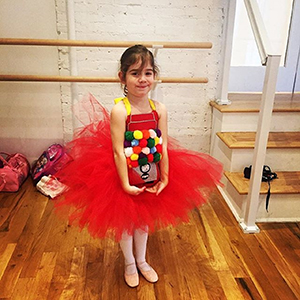 DANCING FEET
Coming of age my name was synonymous with dancing. I was constantly choreographing on my childhood girlfriends in their back yards; confident I was the next Paula Abdul. Through high school I continued to teach and choreograph for shows, teams and competitions. During college at the Fashion Institute of Technology, I joined the dance team. It was there I found much inspiration and style from my coach. While attending school full time I began teaching at our studio and working as a sales associate at Intermix in the West Village. Believe it or not I never thought I would teach or work at our studio. My sights were set on a career in fashion. I graduated from FIT with a degree in Fashion Merchandising and Management.
While working at Intermix an opportunity came to assist the Creative Director of CBS Watch! Magazine and I quickly jumped at it. Styling celebrities for cover shoots, editorials, red carpet events and award shows became my life. Traveling near and far, collaborating with world renowned artists and talent was life changing. It was a great run at doing exactly what I had dreamed of but something else was burgeoning.
THE RIGHT CHOICE
I turned in my styling kit for beat up ballet slippers and never looked back. I moved back to Long Island and completely immersed myself in my mom's studio. Teaching more classes, getting involved in administration and creative aspects of conceptualizing shows and choreographing for competitions. With incredibly loving and talented mentors I began to grow as a teacher, choreographer and business woman.
Two years ago, I moved back to Manhattan but this time landed on the Upper East Side. In less than six months I signed an apartment and studio lease. Opening our second studio on the corner of 64th Street and Lexington Avenue has been the greatest joy of my life. We opened our doors to the Upper East Side community in September 2016.
The decision to expand our family business has been one of the most fulfilling endeavors. Working with children from 2 to 18 years is extremely rewarding. Celebrating their development on the dance floor and in their personal lives is what it's all about. My staff and I spend week after week with our dancers; witnessing progress, friendships and deepening love for dance. Our purpose and influence in a child's life is significant and it's not something we take lightly.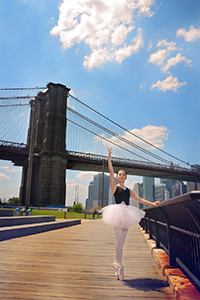 REALIZING A DREAM
Throughout the years we have seen our dancers thrive in the dance community. We've had students admitted to LaGuardia High School, Ballet Tech, NYU and prestigious training programs. They have gone on to dance with professional modern and ballet companies—Martha Graham and Ballet Hispanico to name a couple! Others have joined the Knicks City Dancers and New York Jets Flight Crew. By far the most exciting is seeing our dancers continue their pursuit of dance through teaching. Watching our students continue to spread knowledge and the power of the arts is so important to us. We are keeping dance alive.
Looking back, I recall standing in an empty, just completed, sparkling new dance studio. I wondered what kind of children would fill the space and our hearts. Let's just say they are spectacular in every way. Every smiling, giggling face is a reminder my mom gave me the gift of a lifetime. She has unintentionally been passing it on to me from the moment I came into this world. There is nothing more beautiful than sharing our passion for dance, children and being female entrepreneurs.
---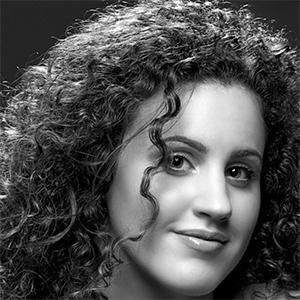 Nanci Grasso is the Founder and Director of Dance Workshop New York, a high-end dance boutique located in a brownstone in the Upper East Side. Dance Workshop has a strong reputation for educating children and adults. Nanci teaches every category of dance, including tap, jazz, ballet, hip-hop and lyrical. For more information on Dance Workshop, visit danceworkshopny.com.