THE SPA AT NORWICH INN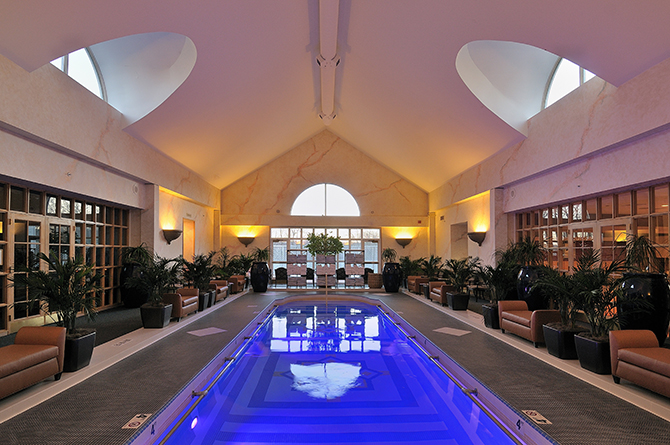 By Jeff & Stephanie Sylva
Surrender to the indulgence—we deserve it!" was our mantra during our recent visit to the elegant and welcoming The Spa at Norwich Inn. Located in the tranquil woods of eastern Connecticut, this Georgian Colonial manor, with its classic red brick façade, presents an impressive first impression. And behind this façade awaits the means for you to surrender as well.
Built in 1929 and formerly known as The Norwich Inn and Spa, the resort has had a long history of indulging guests, many with celebrity status. In 1994 the Inn and Spa were purchased by the Mashantucket Pequot Tribe. The Tribe's commitment to continual expansion and improvement resulted in $15 million renovations completed in 2000. The Inn's 100 guest rooms and villas, spread over the estate's 42 acres, were refurbished resulting in a Spa twice its original size, making it the East Coast's largest spa at the time. This renovation and expansion also brought a new name to the facility—The Spa at Norwich Inn.
Today overnight guests can experience a wealth of amenities even on days when they are not enjoying a spa treatment. Avail yourself of all of the spa's facilities, as well as the daily complimentary Afternoon Tea and Scones and late afternoon Wine Tasting—a perfect welcome for arriving guests.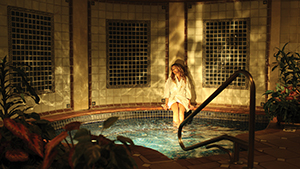 PAMPERED PERFECTION
As the new name suggests, the focus here is on the Spa. Finding tranquility and rejuvenation here is easy. Spa Director Marie Mozzi told us the goal for 2018 is for total integration of all aspects of wellness—"a redefining of health and wellness." Thirty-seven treatment rooms, a well-equipped fitness center, indoor pool, relaxation room, sauna, steam room, hot tub, and salon, combined with the Spa's extensive menu of treatments and services, product lines, fitness classes, and activities, make for some serious pampering.
Your day of indulgence may start with the Morning Meditation Class followed by a Signature Massage and a Signature Facial; the Spa provides 17 styles of massage and 13 facials on their menu. Then enjoy a peaceful repose in the relaxation room before taking lunch at the Spa's Juice Bar.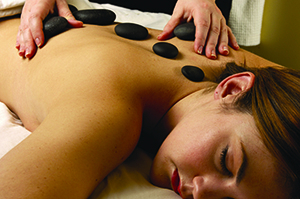 PLANS TO PLEASE
You should have no trouble finding a package plan—whether as an overnight visitor or day guest—that suits your needs. A wide selection of Overnight Packages includes the Country Getaway Retreat, the Personal Escape Plan, and Rejuvenation. Two new Overnight Promotions, Stay and Spa and Overnight Renewal, are also available. Try a treatment like the Milk & Honey Body Wrap that features some of the resort's honey from its resident apiary. The honey is also used in some of the chef's recipes and sold in the gift shop. Day Spa packages include one or more spa services depending on the package selected, a fitness class, lunch in Kensington's, full use of the Spa facility, and a variety of daily complimentary amenities.
DELIGHTFUL DINING
Do you like the idea of visiting a spa, but you're not exactly thrilled with a lean spa cuisine? Rest assured, dining at The Spa at Norwich Inn is a gastronomic delight. The main restaurant, Kensington's, serves three meals each day; our dinner was nothing short of outstanding. We strongly recommend starting with the sinfully delicious Amaretto Shrimp, lightly fried with Amaretto, Lime, and Candied Walnut Dust. Because of its popularity, it has remained on the menu for well over a decade. Our entrees included an evening special of Black Sea Bass with a Mango-Cilantro Salsa, and a menu mainstay, Scallops Madison - Jumbo seared scallops accompanied by a Blue Crab-Potato Knish, Spinach, and a Smoked Tomato Coulis. As a nod to the conscientious spa-goers, all menu choices have nutritional info as well.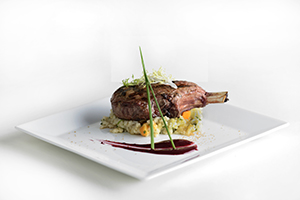 Another option is Ascot's Pub, which boasts a much more creative menu than typical pub fare. Be sure to order the Black and Bleu Burger, and the Curry Roasted Cauliflower with Harissa Aioli—both incredibly delicious. The bartenders here are quite adept at concocting some very interesting libations, many with a clever twist on a classic cocktail. Wine lovers will find an appealing selection of wine flights sure to make your cocktail hour exciting.
It won't take you long to realize the essence of the resort is the impeccable service of the staff. Whether at the spa, in the restaurants, or from the front desk, everyone (change was to is) friendly, helpful, and professional.
The Spa at Norwich Inn may make you feel like you're worlds away, but it is less than a three hour drive from Manhattan. You can also take an Amtrak train to New London and be picked up by The Inn's shuttle (prior arrangement necessary).
For more information about The Spa at Norwich Inn, visit thespaatnorwichinn.com.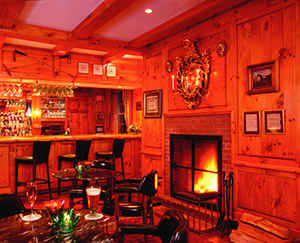 AREA ATTRACTIONS
Although you may never feel the need to leave the bucolic surroundings, there are many things to do within a short drive. The Mohegan Sun Casino is a 5-minute drive from The Inn, and Foxwoods Resort Casino is also nearby. There's also Mystic Aquarium, Mystic Seaport (the nation's leading maritime museum), and Downtown Mystic with more than 80 restaurants, eateries, boutiques, shops, and galleries. Mystic Whaler Cruises and Argia Mystic Cruises offer various day sailing and sunset cruises.
For a little outdoor activity, Devil's Hopyard State Park offers biking, hiking, birding, stream fishing, and picnicking. Mohegan Park also has various trails for hiking. For a short walk and some fascinating history, Fort Shantok is on the Native American land and was the first settlement led by tribal leader Uncas, a prominent and influential Mohegan leader. For a little seafaring adventure.