MOONLIGHT, MAGNOLIAS & MORE

Natchez Grand
By Gretchen Kelly
Time has not stood still in Natchez, but you could forgive the traveler for thinking it had. Staying at an antebellum mansion that has transformed into a B&B or standing by the Mississippi and watching the massive America Queen riverboat glide by, it may seem as if little has changed since pre-Civil War days. But beneath the moonlight and magnolias exterior that appears to have remained intact, is a massive change in the way people in Natchez see themselves and interpret that vision to visitors.
On a recent trip to the riverside city in Mississippi, near enough to New Orleans to drive there in about 2 hours, I dined with the new Mayor Darryl Grennell at the just-renovated and restored Brandon Hall Plantation (brandonhallplantation.com). This proverbial antebellum mansion is complete with live oaks, four-poster beds, ghosts and a great dining hall that looks like it came straight out of pages of Gone with the Wind. Grennell, a former Alcorn University Professor of Microbiology says that "transparency, inclusion and accountability" will be the touchstones of his new administration of this old American city (founded in 1716). He proudly points to his own mixed-race heritage and talks vibrantly about the efforts to transform a community known for its historically preserved antebellum architecture, into a city that tells the story of all of its inhabitants.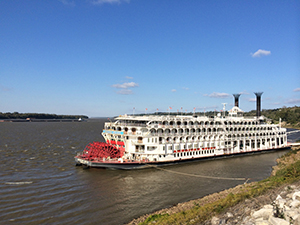 American Queen
ROLLING ON THE RIVER
Natchez is the county seat in Adams County, Mississippi, directly across the muddy Mississippi from Vidalia, Louisiana (home of Jerry Lee Lewis, by the way). Natchez grew to prominence in the pre-Civil War days when it was the center of a thriving cotton business. As locals are keen to point out, many of the stately mansions that line its streets both downtown and further out on the edges of its borders were owned by Northerners who had business interests in this major economic center. During the war, many locals were split on their loyalties, and some full-time residents even resisted secession from the Union of States. As Grennell pointed out, there was also a thriving community of free African Americans in the town. The William Johnson House run by the National Parks Service, is a museum dedicated to a pre-war African American businessman who ran a barbershop business here as a free person and kept diaries on his life and experiences.
Known throughout the country during the 30s and 40s as a center of preservation of the pre-Civil War architecture, Natchez gained fame for its annual spring and fall "Pilgrimage" events. These month-long celebrations of the city's mansions continue today with open house invitations to view them complete with costumed guides in hoop skirts, traditional food, and music. Another must-see is the Natchez Museum of African American History and Culture which interprets the stories of African Americans in Natchez (including the story of the author and resident Right Wright).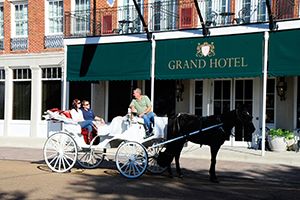 Carriage in front of Grand Hotel
LORE & LEGENDS
After an evening stay at luxurious Brandon Hall and a talk with the Mayor, I checked into the riverside Grand Hotel and spent several hours in this fascinating small museum on Main Street starting with a soul food cooked by the founders of the Natchez Heritage Cooking School. Jarita Frazier-King, her mother, and grandmother (who just turned 80) help visitors cook up their own version of grits, greens, and ribs with meat falling from the bone. Doing so diners learn the lore and legends that go along with foods traditionally grown and cooked by and for the enslaved workers of Natchez and then by their freed ancestors. Frazier also teaches nutrition at nearby Alcorn University and points out the abundant nutritional elements of the foods that plantation workers were allowed to grow for themselves. Afterwards, I toured the small museum and its rich and dense collection of artifacts, memorability, press clippings and more on the African American journey in Natchez.
Another area that will soon be the site of an interpretive center is the Forks of the Road area in downtown Natchez, a large patch of green which was once one of the largest slave markets in the south. There are plans to build a comprehensive interpretive center here to add dimension to the mansion tours which have been the tourism staple of Natchez for decades.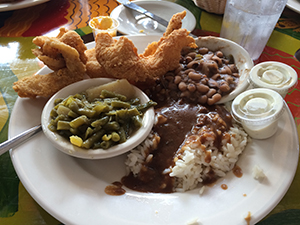 Fried catfish at Biscuits and Blues
Along with history comes more food and culture and Natchez is brimming with both. At a hearty dinner of catfish and pasta at Pearl Street Pasta we were treated to local music along with fresh caught fish and comfort food (and a few mint juleps for good measure). Natchez also has a recent cinematic history in its richly layered tapestry of tales. The city was the filming location for the Montgomery Clift-Elizabeth Taylor film, Raintree Country. Both Liz and Monty stayed in town at the once palatial and now unfortunately darkened and closed hotel Eola while filming. You can see the ghostly remains of what was scripted as Liz's antebellum home in the film at the outskirts of town. It's called the Windsor Ruins—a 30-minute drive from downtown Natchez. The ruins are the real skeleton of a pre-War plantation house. All that remains are the beautiful fluted columns, and some ironwork hung with Spanish moss and surrounded by encroaching kudzu.
The Southern gothic atmosphere of the film is palpable here. The ghosts of Mississippi seem very much alive here but the real tale to be told is not a ghost story of Natchez, but the story of how its citizens are keeping its heritage alive and opening the telling to all of its people.
For more information on Natchez, go to visitnatchez.org.
---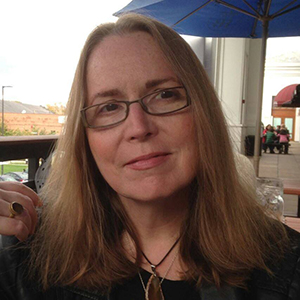 Gretchen Kelly writes on travel and hotels for The New York Post, TravelwithVal.com, Frommers.com, and many other websites and publications. She has appeared on Fox5's Good Day New York, BBC Worldwide News and Bloomberg News. She's been to over 80 countries and is an expert on "set-jetting" or traveling to places connected with movies and TV.