DESIGNING WAYS
By Daniel J. Bollinger
Recently, in New York the Boutique Design Fair (bdny.com) showcased interior designers, architects, and hospitality owners/developers together with manufacturers and marketers of high-caliber design elements for hospitality interiors. Below are some of my top picks for design and new products.
---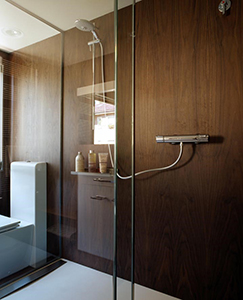 PARKLEX
(parklex.com/usa)
A manufacturer of improved wood products, Parklex interior finishes can be used for wet and drywall spaces, for regular and acoustic ceilings and high traffic hardwood floor areas, along with ventilated façade and rain screen applications for exterior use. Their interior panels can be used in very wet and humid spaces such as showers, spas and around pool areas with no harmful effects.
---

BAY ISLAND WOODWORKS
(bayislandwoodworks.com)
A renowned carpenter, a master woodcarver, and classically trained Honduran woodworkers have come together to transform genuine Mahogany and other exotic hardwoods into functioning works of art. They live and work in the Bay Islands of Honduras, where they elaborately hand carve and handcraft doors and furniture. Each piece is museum-quality and application goes as far as the creative mind allows.
---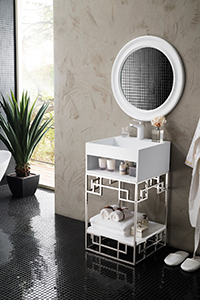 JAMES MARTIN FURNITURE
(jamesmartinfurniture.com)
There's no place like chrome. James Martin Furniture's Beverly Collection is an homage to the Hollywood Regency style. During the "Golden Era" of Hollywood glamour (circa 1920 - 1950) luxury moved to embrace flashier finishes; lacquer, mirror, and chrome. The square base is fashioned from heavy gauge stainless steel and finished with a bright chrome finish. This petite Beverly vanity features a Bright White solid surface top and sink with an integrated shelf for storage of small items. The lower shelf is also crafted from a solid surface material, for the ultimate in high style—and easy cleaning.