TECH TALK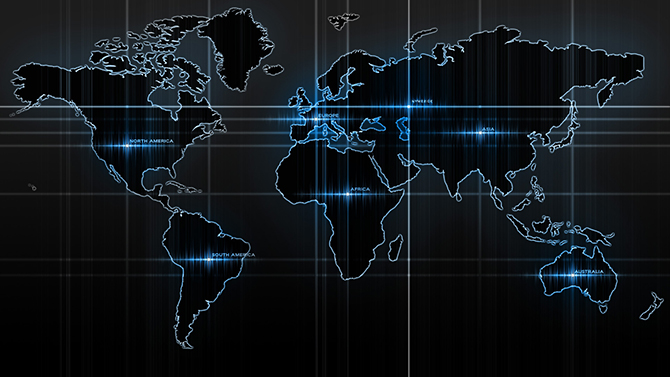 By Ted Owen
The annual Consumer Electronics Show (CES), held in Las Vegas is the global showcase for emerging technologies which the manufacturers hope will change our daily lives. With some 20,000 products on display, it sets the trends for the year ahead—and beyond. Here, some stand-outs which just may change your life.
---

Amazon's Echo Apple's Homepod Google's Home
CONNECTED
From refrigerators by Samsung to a voice-enabled toilet from Kohler your next home appliances will communicate with your phone or computer by app and by a digital assistant such as Google's Home, Amazon's Echo and Apple's Homepod. Info: google.com/home, amazon.com/echo, apple.com/homepod
---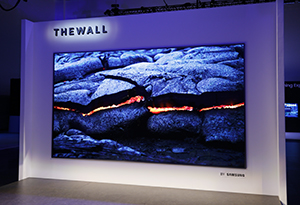 Samsung The Wall
TVs: LARGER, FASTER, BRIGHTER
My work on making computer gaming part of the 2024 Olympics echoes the Olympian ideals and which at CES 2018 appeared as televisions. Despite the 1990s forecasting the end of the TV, in 2018 it is all about size, resolution, and brightness. Samsung's The Wall debuted as a 146-inch modular screen in 4K resolution. There was talk about 8K (do not reach for your phone to cancel that new 4K TV order!) and even screens which you can roll up courtesy of LG. Info: news.samsung.com, www.lg.com/ces
---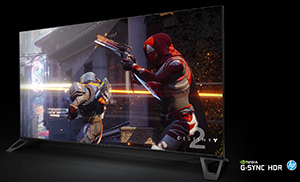 Nvidia Big Format Gaming Display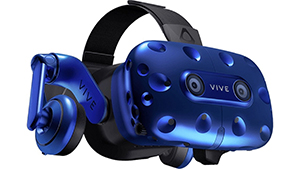 HTC Vive Pro
VIDEO GAMING/VIRTUAL REALITY
Nvidia Big Format Gaming Display (BFGD) offers serious eSports participants access to a 65" monitor with 4K quality resolution. Virtual Reality marches ever closer to our daily lives, and the HTC Vive Pro offers a 2018 headset without the need for cabling which is fast enough to provide a quality viewing experience. Info: nvidia.com and vive.com
---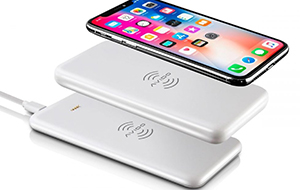 QI Wireless Charge
EASY DOES IT
Incredible as it may sound, no cables or adaptors are needed to recharge phones. That's right! The release this year of phones from Apple using the QI system of inductive charging (the phone is placed on a mat to charge without the need to insert a cable) has led to a new way to charge up. Info: qiwireless.com
---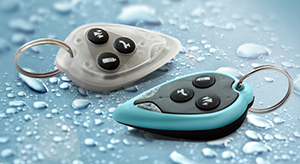 Lishtot TestDrop
MAKE A DIFFERENCE
The Lishtot TestDrop Pro is a keychain-sized water pollution tester with the ability to upload data. This could be vital in developing countries for understanding how to prioritize improvements in water quality—or after natural disasters to ensure poor water does not compound a situation. Info: lishtot.com
---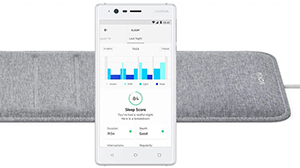 Nokia Sleep
IMPROVE HEALTH
One of exciting trends of the year aims to help you achieve better health. From weighing scales which enable you to share a variety of information online with your health provider to the Nokia Sleep Sensor, which transmits data on your sleep quality to a phone app, is just the latest to improving your lifestyle—a game changer for life! Info: health/nokia.com/us/en/sleep
For more information on the Computer Electronics Show (CES), visit ces.tech
---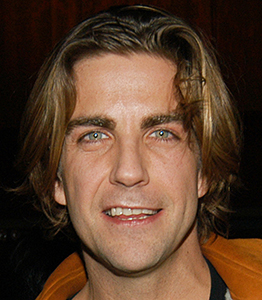 Ted Owen is currently working to secure eSports for the 2024 Olympic Games. A serial video game entrepreneur, Owen has launched several innovative companies including Owen, Diaz & Altschul financed and early stage companies in the video game industry such as 3DO and Spectrum Holobyte.