NORTH CAROLINA LUXURY LIVING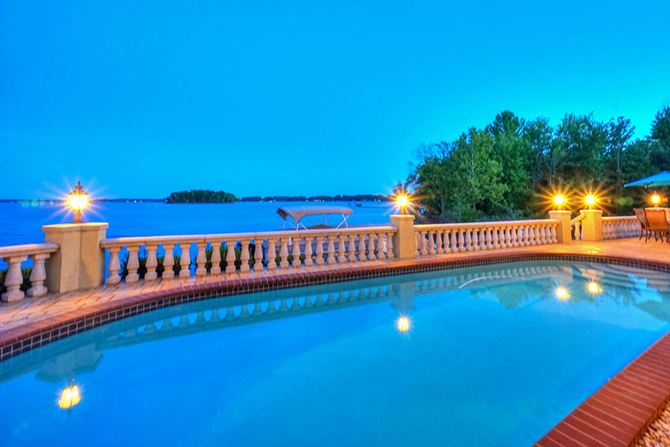 By Nadine Wynn
Do you dream of living and playing in one location? Well, here's your answer. Lake Norman, North Carolina is situated within an easy commute to Charlotte and its international airport. It's like living on vacation 365 days a year!
Lake Norman is the second largest manmade lake in the state with 520 miles of shoreline. We have exclusive luxury communities such as Donald Trump's resort community; The Point, which is in Mooresville; and The Peninsula community located in Cornelius—all offer award-winning championship golf courses, lakefront living, and fine dining. Investors love Lake Norman because of the affordable real estate and franchise opportunities available here.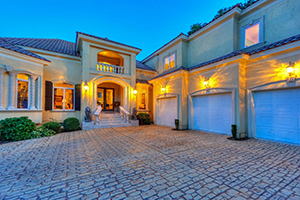 LEAVE THE COLD BEHIND
Lake Norman's average winter temperature ranges from 40 to 60 degrees which means you'll never experience extremes. I tell my buyers it rarely ever snows; in fact, it's an event to build a snowman. North Carolina does not employ the heavy snow equipment necessary to handle significant snowfalls. So if it does, we go buy up all the bread and milk, and just shut down the state and go out and play!
Ideally located, Lake Norman is just 1.5 hours to the mountains and 3 hours to the ocean. We offer year-round golf, boating, and fishing. Charlotte and Lake Norman are proud to have state of the art medical facilities, exceptional colleges, world-class shopping and excellent fine dining with The Johnson & Wales Culinary Institute located right here in Charlotte.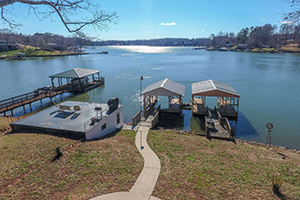 Sports, Theater, Culture & More
You will find all sports here: NASCAR, NFL, NBA, WNBA, MLB, NHL, PGA Golf tournaments, soccer and national fishing and equestrian competitions. You also have the National Whitewater rafting training center. You also have access to Broadway Theater Productions, music concerts, and numerous festivals.
And for job-seekers employment opportunities are abundant. The Charlotte Chamber of Commerce Major Employers directory boasts a list of 1,147 firms employing more than 676,000 people in the 16-county Charlotte region—everything from banking, airlines, healthcare, education, finance, high-tech, manufacturing, NASCAR, hospitality, retail and more. Housing construction in the Charlotte and Lake Norman region is booming!
Lake Norman has much to offer anyone looking to move to an area where the living is more relaxed. Great location, job opportunities, and a climate that is ideal to downshift and improve your lifestyle. There is something for everyone on the water from $350,000 to $7 million. As an example: On a $500,000 home, annual taxes will range from $2,500 to $5,500 depending on the county.
Now that we've piqued your interest, why not take a look? Lake Norman's got it all. After all, living on the lake is a frame of mind: It's a vacation every day of the year!
For more information on Nadine Wynn and Team Nadine—rated #1 team for Keller Williams Realty—visit alakehome.com or call 704-806-6711.