THE NYC RENTAL GAME—EXPOSED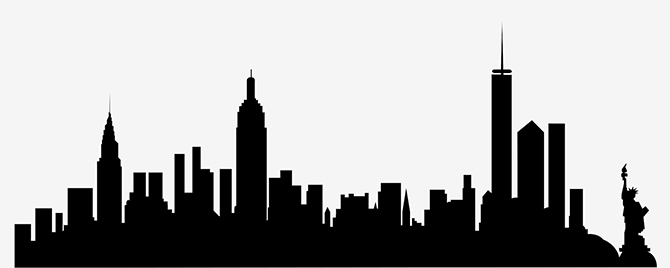 By Daniel J. Bollinger
For anyone who has gone through the process of renting an apartment in NYC, he or she knows what a daunting task it can be. Bait-and-switch tactics, effective rent numbers vs. actual rent payments, missing addresses on apartment ads, and unethical brokers—all add up to a whole lot of stress for the apartment seeker.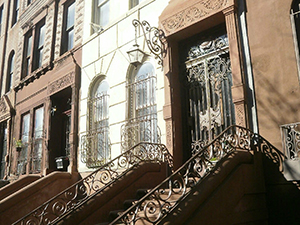 As a real estate professional, let me explain to you how the game is played. There are very few landlords who give out exclusive contracts on rentals. Most landlords give open contracts on their listings, meaning anyone who is a licensed real estate agent is legally allowed to advertise/market the landlord's listings. This is why you don't see many addresses advertised on open listings. It's not that the agent wants to withhold information from you, it's merely that the agent wants to ensure they get paid on the transaction for the time, effort, and money she/he has spent on advertising the listing and showing the apartment.
This process makes it difficult for a renter to trust or commit to working with any individual agent, understandably, and that's even before taking the broker fees into account. NYC is, unfortunately, one of the only markets in the country where fees are charged to the renter in a rental transaction. And those costs can be enormous, often up to 15 percent of the yearly rent.
But there is one company that is making inroads in the rental game by not charging any fees to the renter and offering discounts on their moves. This firm is Loftey—a company committed to providing the most trustworthy and transparent transaction in the rental market today. New York Lifestyles recently had the chance to sit down with one of the partners, Ori Goldman, for a complete understanding of what Loftey stands for and how they are implementing this new game-changing strategy.
Do you really not charge clients any fees when you work with them?
That is correct. We don't think it makes sense to take someone to a building they could have gone to on their own and then charge them thousands of dollars. If our clients wish to live in a no-fee building then we either get paid by the owner or we don't get paid at all - we work for free if we have to. On top of that, we guarantee a rent reduction to make sure our clients are also saving.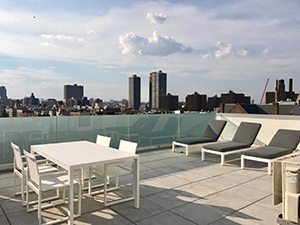 How did you come up with this new concept?
My brother and business partner, Guy, worked as a licensed real estate salesperson at another brokerage. He witnessed firsthand all of the brokers who were using bait-and-switch tactics and misleading information to hook renters. We decided there had to be a better way.
What made you decide to start the firm?
We initially launched our site, and we weren't sure if offering financial incentives without charging fees was enough to generate enough consumer demand for a real business. After we launched, we were getting too many requests for our small team, so we knew we were onto something.
After your brother told you about the devious practices in the rental market, what did you think?
First, I thought it was alarming that people were charging these kinds of fees while most of what they were doing was illegal. Bait-and-switch are not allowed. That said, this sort of value proposition seemed challenging to execute. Who would trust us and wouldn't everyone just think it was too good to be true? It has turned out that these are still some of our most significant challenges. Thankfully, now with thousands of happy renters who have saved close to $1 million in fees that would have otherwise gone to brokers, our brand is expanding and more New Yorkers want to take advantage of these free perks.
How has Loftey managed to stay in business and grow?
It's all about doing what is best for the client. With companies like Amazon whose foundations are built upon sacrificing profit for a better experience, today's consumer expects a high-quality product. By providing financial value and working for free, our clients are much more loyal and are helping us spread our mission. In the long run, we feel this will outweigh the deals in which we lose money or work for free.
How does your model benefit the licensed real estate salesperson?
We have split up the traditional broker's roles into two teams. We have a client experience team that helps to market our service as well as answer any questions that potential clients have and help prepare them for their apartment search. Once ready, our team of licensed salespersons physically go with the client to visit apartments while assisting them to eliminate fake listings and navigate the negotiation and application process. Our agents are working with a happier, more loyal client base and they didn't have to spend half of their time marketing bait-and-switch apartments and crossing their fingers.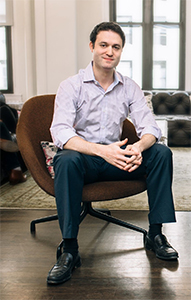 Ori Goldman
And your salespeople are doing well?
Our closing rate for agents is over 50 percent. Consider the closing rate for most agents in the field is 3 percent. It's not hard to see why our employee retention rate is so high. And more important to the salesperson/broker, he or she can be a more honest broker and doesn't have to resort to misleading advertising or any bait-and-switch tactics.
Loftey offers even more than just a "no-fee" rental. What else do you offer?
We don't charge additional fees such as credit check fees, processing fees, or any of those sneaky additional fees other brokerages charge. We also provide an extra service where a renter can choose from one of two financial perks: (1) reduced rent payments or (2) a free move (Loftey pays for the moving costs associated with your new rental).
Are there restrictions of any kind when using Loftey?
No, we work with apartments from any website, so even if a renter sees an apartment he likes on another website, they can just let us know, and we will verify the apartment (no bait and switch), and set up the showing to start the process for you.
Do you work in all five boroughs?
Yes! Our current website is dedicated to Manhattan since that is where we started, but we have expanded to Brooklyn and Queens (our website will be updated soon!) We can work on every rental listing in any and all of the five boroughs for our clients. Simply send us the rental ad, and we will work on it for you.
For more information on Loftey, visit rentals.loftey.com (use promo code: DJBNYC).