NEW YORK CENTER FOR CHILDREN
Helping Families Heal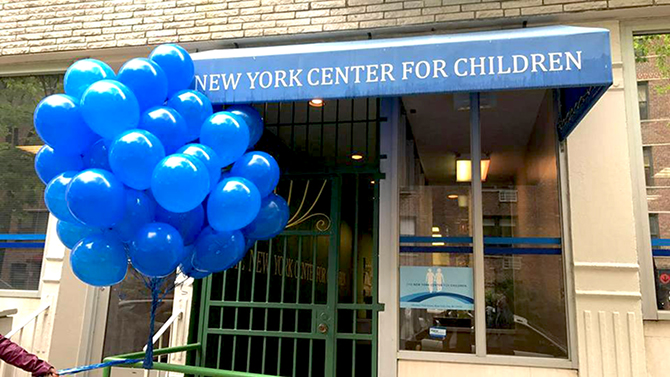 By Norah Bradford
For children who have been abused in New York City, there is a place to find safety, hope and recovery. It's called the New York Center for Children (NYCC)—and it's free. Located on the Upper East Side, it's run by a dedicated team of professionals headed by administrative director Christine Crowther. In fact, NYCC is considered one of the best centers for assisting children—and families—overcoming the trauma of abuse.
Founded in 1995, New York Center for Children (NYCC) is a not-for-profit organization providing comprehensive and therapy services to victims of child abuse. The staff will never turn a child in need away. Conveniently located on East 70th Street, NYCC also offers professional training on the diagnosis, treatment, and prevention of child abuse. NYCC serves all families, including those lacking insurance. In addition to evaluation and treatment, the children at NYCC benefit from tutoring, mentoring and extracurricular events.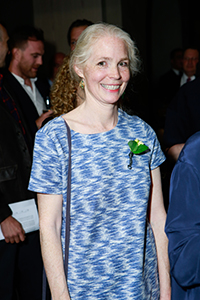 Christine Crowther
A TEAM OF PROS
"What sets us apart is our expertise and focus on helping children heal from abuse, as well as our holistic approach. All of our services to children and families are provided in a warm and nurturing environment by our expert and dedicated staff," explained Crowther.
Clinical social workers and psychologists are onsite to help children and their families through NYCC's Therapy Program. The program provides weekly individual therapy to help children address and recover from their traumatic experience. The Center also conducts group therapy. "Our children learn to trust again and to thrive," added Linda Schoenthaler, President of the NYCC Board of Directors.
An on-site pediatrician provides a sensitive and comprehensive medical exam. State-of-the-art equipment helps identify and preserve crucial evidence. Also, staff experts speak with anyone in need of intervention and assistance as a result of child abuse. NYCC also provides referral and advocacy services. Phone and in-person consultations are also available to victims, their families and outside professionals engaged in the investigative/reporting process. "This year, NYCC is expanding our services to serve more children and families—particularly from underserved communities," Crowther explained. "We are reaching out to provide our services to the Latino immigrant community where there is a great need."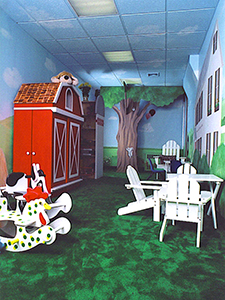 Playroom
SHAPING PUBLIC POLICY
NYCC is at the forefront of some educational projects focused on diagnosis, prevention, and treatment of child abuse. In addition to the Center's annual conference, educational offerings include workshops and intern/externships geared to various constituencies including professional, community groups and students. Every year NYCC's conference produces and distributes action steps which help shape and inform public policy on child abuse. Held in association with the New York City Administration for Children's Services and Prevent Child Abuse America, it highlights best practices and innovative approaches to a range of situations. "One of our longer term goals is to double the number of children we serve in the next four years," noted Crowther.
To help guide teachers, social workers, and other professionals, NYCC conducts training and workshops on child abuse recognition and response. The Center also conducts parenting workshops at community organizations to provide parents with strategies and tools to communicate effectively, strengthen their relationships with their children and keep them safe from harm. "The most rewarding part of working at NYCC," she said, "is being able to make a tremendous positive impact in the lives of children and families which will positively impact future generations as well."
Honorary Chair of the NYCC Board of Directors, Kate Spade, believes "Children are supported in their journey to a safer place." To date, the center has helped more than 15,000 families receive care. The NYCC also provides groundbreaking training programs on the diagnosis, treatment, and prevention of child abuse, attended by medical students, doctors, nurses and first responders worldwide. More than 20,000 professionals have been trained through NYCC's educational programs.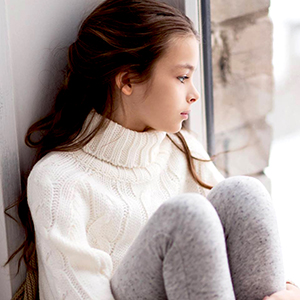 A SPRING CELEBRATION
To benefit the work NYCC does for the community, the 23rd Annual Spring Celebration Benefit will be held on April 30th at the Peninsula Hotel's Clement Restaurant. "This year's Spring Celebration will be a wonderful evening benefitting the children of New York," commented Glenn Askin, NYCC Event Chair.
The organization will celebrate over 20 years of helping the most vulnerable children achieve their full potential. The event, which coincides with National Child Abuse Prevention Month, helps raise funds for the Center's work in healing, prevention, and education. This year's event will feature a "Lift Me Up" theme, which reflects the organization's aim to bring about hope and help children achieve their dreams. At this year's Spring Celebration, guests will enjoy live music by Award Winning ensemble Englewinds, and a terrific silent auction featuring travel offers, fine dining, high-end fashion accessories and more. "We always welcome new volunteers and supporters. Those who wish to help support the NYCC can attend our events, get involved with the organization's work, support our cause, volunteer, and spread awareness about our mission. Our supporters and volunteers make a tremendous impact at NYCC," explained Crowther.
For more information about the New York Center for Children (NYCC) and the 23rd Annual Spring Celebration Benefit, visit newyorkcenterforchildren.org.