NOTES FROM DB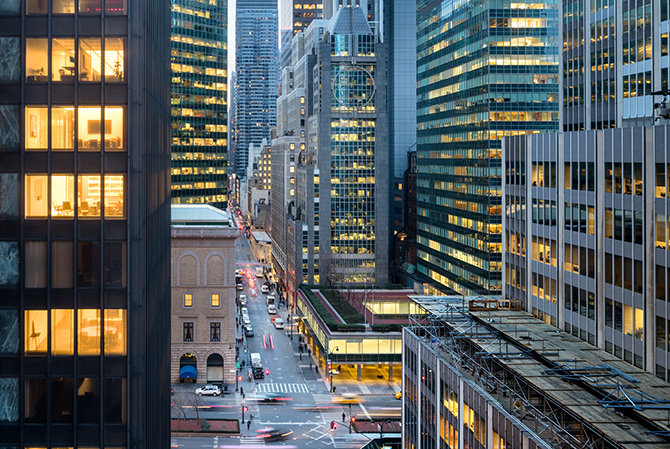 By Daniel J. Bollinger
THE MARKET
The world is changing drastically, from the stock market to international politics to real estate... and it is good, bad, and ugly. The NYC real estate market continues to soften as I have been forecasting. There has been some decent activity in the luxury market in 2018, but these sales have been discounted at an average of 10 percent. Manhattan luxury sales are down 20 percent from last year, and the first two months of 2018 make for the slowest sales activity since the 2008 recession started to turn around.
We see price reductions in all areas of the market, most drastically at the top end. Watch for price reductions to continue through 2018, as more and more inventory comes to market. There are 40 more new developments completing and coming to market this spring alone (rentals and sales). Combine that with a volatile stock market and political tensions, and it makes for good, bad, and ugly. There is good in all this, but let's start with the bad and ugly.
THE BAD
Wall Street is a wild roller coaster ride with triple-digit index point swings every week, sometimes with every breaking news story. Gone are the days of the record-breaking 25,000 level 'jubilee' and very somber and serious discussions have entered the CNBC realm. Many pundits including Alan Greenspan and Carl Icahn speak of impending dangers in the bond and stock markets. Many guests on Squawk Box continually say, "I do not see a recession," which eerily reminds me of 2008 when nobody seemed to see any real estate/financial crisis. There is a "wait and see" feeling in all of the business news. All of this reflects the volatility of the stock market.
THE UGLY
Political instability is causing some of the stock market volatility. Threats of a global tariff war (which bodes terribly for all consumers worldwide), constant political turnover in The Trump camp, the Fed's planned interest rate hikes, and the threat of inflation is causing global tensions and instability. With increasing international tensions rising (i.e., Russian and UK over assassinations of former spies, China vs. US tariff war), there is trepidation in both the stock and real estate markets. With a softening real estate market, a volatile stock market, global political instability, and the threat of inflation there is some good in all this.
THE GOOD
In all of this volatility and instability, there is good: Buying opportunities. Prices are continuing to trend downwards, and there are no factors in today's news that forecast any change going forward. Another good for real estate is during political turmoil when many people seek to relocate to the USA, especially NYC. Though the world seems to be in flux at the moment with a lot of unknowns as to where we are heading, there is always opportunity in chaos. If we look back at the financial crisis of 2008, real estate prices varied wildly on a daily basis by tens of thousands of dollars, there were great buying opportunities then, as there are great buying opportunities now in all this good, bad, and ugly. One should always work with a buyer agent, a knowledgeable agent who knows the market, especially the new development market.
As I have stated before I will state it again, "The sky is not falling. The world isn't ending. NYC is possibly the safest city to invest in real estate in terms of hedging against inflation and as a safe-haven for value retention."