SILVER LININGS
As Stores Close—Low-Cost Gyms Expand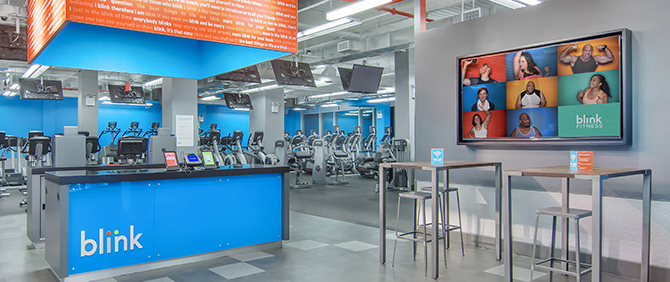 By Michael Stoler
With so many brick and mortar stores closing is it any wonder others are in line to catch the brass ring? Take ClubIndustry.com which reports the closing of retail stores has opened even more significant opportunities for Planet Fitness to expand, according to the company's CEO, who said half of the 1,000 locations for which agreements have been signed will be open in the next two to three years.
Planet Fitness has reached a 1,500-club milestone and now also can claim a presence in all 50 states, the company announced. The company has agreements to open another 1,000 locations across the country, and half of those will begin in the next three years, Planet Fitness CEO Chris Rondeau said during an appearance on Mad Money with Jim Cramer. Cramer and Rondeau spoke about how this trend was an opportunity for Planet Fitness as real estate developers look for businesses that drive traffic on a consistent basis to fill those empty spaces. Real estate developers and even retailers who want to downsize their physical space are contacting Planet Fitness about opportunities, some even doing so for leases that are up in two to three years, Rondeau said.
"So our pipeline is starting to build even better now. "
MORE CLUBS
Planet Fitness' scale is a competitive advantage since most of its low-priced competitors have around 150 clubs or less, Rondeau explained. "We've been opening about 200 [clubs] per year for the past couple of years here and plan to do so in the upcoming years," he said. In fact, most of the brand's competitors are built on an old model. "They are not catering to the first timer, casual gym user," Rondeau said. "They are going after the Gold's Gym guy. So I just let them fight over those." Rondeau touted Planet Fitness as the place that welcomes casual gym goers as well as people who have never before belonged to a health club, noting that a survey of its new members found that 43 percent of them had never before belonged to a gym.
On a January 5th segment of The Street Rondeau talked about consolidation of the health club industry. He said that the approximately 36,000 health clubs in the country have a lot of small, regional mom and pop club operators that over time will likely be consolidated. Consolidation makes sense for the industry, he added, for brands and for the satisfaction of customers who can use multiple locations of their club. Still, he said Planet Fitness could hit 4,000 clubs without consolidation.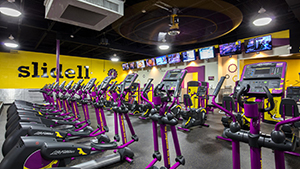 EXPLORE OPTIONS On January 2nd, Planet Fitness corporate acquired a franchise group of six clubs in Suffolk County, New York, for an undisclosed amount after that franchisee, John Mahoney, retired. "As we've said before, we'll pursue franchise store acquisitions when it makes economic and geographic sense for Planet Fitness, Inc.," Rondeau said about the purchase. "The acquisition of the six franchised stores on eastern Long Island is a great strategic fit as the western half of the market is currently comprised of company-owned stores. We are committed to our asset-light business model, and we continue to explore options for returning a portion of our cash to shareholders."
Recently, one of Planet Fitness' largest franchisees, ECP-PF Holdings Group Inc., Orange, Connecticut, purchased ten more Planet Fitness locations, giving it 71 clubs. The purchase was of 10 clubs in the central New York region that had been owned by Robert Morris for 15 years. The price of the acquisition was not disclosed. ECP-PF Holdings Group is a portfolio company of Boston-based private equity firm Exaltare Capital Partners, which formed the ECP-PF Holdings Group in 2012 through Exaltare Capital Partner's acquisition of 15 Planet Fitness health clubs in Connecticut. ECP-PF Holding's portfolio of health clubs includes locations in Connecticut, upstate New York, New Mexico, Arizona and western Canada. It plans to expand to another 50 areas during the next five years, including at least 10 in upstate New York.
INVESTING IN THE FUTURE
Much of ECP-PF Holding's past growth has come through the acquisition of existing Planet Fitness franchises. In 2013, the company purchased PFC Management, a Planet Fitness franchise group that owned 15 clubs in Connecticut. Later, it purchased eight clubs in New Mexico from Planet Fitness franchisee Rick Glassman. At that time, it also acquired an area development agreement to open Planet Fitness clubs in all unoccupied territories in New Mexico. In 2015, Exaltare and Brightwood Capital Advisors purchased 17 Planet Fitness clubs in New York from Dave Leon, who had been a Planet Fitness franchisee since 2004.
Exaltare is currently investing out of Exaltare Capital Partners Fund I, L.P., a $90 million pool of capital raised in October 2017. "Having successfully closed seven Planet Fitness acquisitions, Exaltare Capital continues to seek additional acquisitions in North America, offering a fast, certain exit for entrepreneurs looking to diversify their wealth while preserving the business they built," said Omar Simmons, the founder and managing partner of Exaltare Capital. David Humphrey, the chief executive officer of ECP-PF said, "We are eager to integrate this region into ECP-PF's operations, and we will continue to invest in new locations, new equipment, and Black Card spa amenities to continue to exceed our customers' expectations."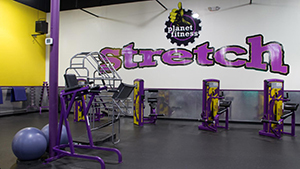 MORE LOW-COST CLUBS
Another gym is expanding: the low-cost sister company of Equinox. Blink Fitness will enter "six new major U.S. markets" in 2018, as the company continues to target its goal of 300 clubs-both company- and franchisee-owned-by 2021. After a year of expanding into new markets, Blink Fitness, New York, announced it plans to jump from 64 locations to 90 by the end of 2018. The Equinox sister brand has already signed 45 additional club development deals that include entering "six new major U.S. markets," according to a media release.
The new wave of low-priced boutique clubs will include the first opening of franchisee-owned Blink Fitness facilities, but the majority will be company-owned, the release said. "It has been an incredible year in terms of growth both on the company-owned and franchise side," Blink Fitness President Todd Magazine said in the release. "Becoming a bi-coastal brand and signing franchise deals across the Midwest, South, and Northeast were two giant steps toward reaching our five-year goal of 300 locations nationwide. We are thrilled with the progress we have made over the past 12 months and feel that we have better things coming in the remainder of 2018 as well as in future years."
In addition to expanding in its core New Jersey and New York markets in 2018, Blink Fitness notably moved into the Philadelphia and Los Angeles areas. As Magazine referenced, the latter gives the brand its first foothold on the West Coast. Blink Fitness' first Los Angeles club opened in December 2017 in Gardena, California and a second club opened earlier this year in a former theater in Huntington Park. A third location will open in late 2018 in Anaheim, California.