THINKING OF RETIREMENT?
Lake Norman, NC Is The Ideal Place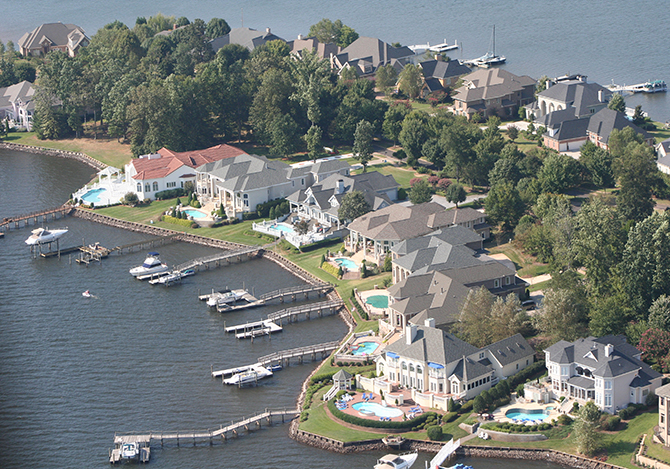 By Nadine Wynn
It can be fun to think about where you want to retire! In fact, once you no longer have a job or other responsibilities tying you to a particular area, there are numerous reasons to relocate to a place that's more to your liking. Perhaps you want a warmer climate, or maybe you want a lower cost of living. With so many factors to consider, choosing a place that's right for you can quickly become overwhelming.
Choosing the optimal place to live later in life can be a lot more involved than scanning your typical "10 Best" lists. For starters, it's really about personal preferences. One place that is on the top of everyone's list for retirement is North Carolina—Lake Norman in particular. Considering a move to North Carolina? Here, some important information you might find helpful:
Lower Real Estate Taxes At Lake Norman which is just north of Charlotte, taxes range from $.50 per $100 of tax value to $1.50 per $100 of tax value. For example, on a $500,000 home taxes can range from $2,500 per year to $7,500. Per year depending on which county you choose on Lake Norman. HOA dues and golf club memberships tend to be substantially lower than the NY, NJ and Long Island areas.
Your Military Pension Military retirement pay may not be taxed at all if it meets specific requirements including if the veteran was "vested in the retirement system" for five years as of August 12, 1989. Otherwise, tax exemptions may be applicable up to $4,000 for single returns and $8,000 for joint returns.
State Income Tax North Carolina does have a state income tax rate of 5.75 percent but keep in mind overall real estate taxes are substantially lower as are HOA dues and your dollar goes farther to purchase real estate.
Better Home Values Your purchasing dollar goes much, much farther. In Lake Norman, you can purchase a luxury waterfront home with long range views, gourmet kitchen, in-ground pool, private boat dock and quick commute to Charlotte and the international airport for $2 million or less. There is also something for everyone here on Lake Norman with prices for waterfront homes with private piers from $425,000 to $8 million.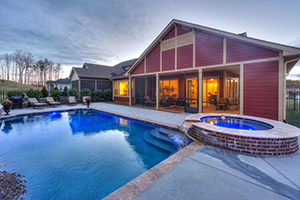 Retirement Resort Communities North Carolina and particularly the Lake Norman area does offer a variety of fabulous new resort-style retirement communities for people age 55 and over that even include boating. For example, the Trilogy at Lake Norman community located in Denver, NC is a highly popular retirement destination with home prices that vary from $269,000 to $569,000 and include a boat club membership where you check out a boat for the day just like a library book. Their amenities are top notch including a fabulous restaurant that is open to the public.
Strong Economy Charlotte, NC has been known as a strong banking and airline hub for many years but also offers a much-diversified employment opportunity with unemployment at 4.5 percent, job growth at 3.5 percent and future job growth over the next ten years predicted to be 42.5 percent. It was ranked 12th for Fastest Home Price Growth nationwide from the 2017 S&P CoreLogic Case-Shiller Indices.
Ideal Location Lake Norman is ideally located just 25 minutes north of uptown Charlotte and the international airport. If you are looking for a weekend getaway at the ocean it's only 3 hours away to Myrtle Beach and Charleston, SC is just 3.5 hours away. If you are looking for a quick escape to the mountains pack your bags and head to Blowing Rock (1.5 hours) or Ashville (2 hours).
Whether you are considering moving south for weather reasons or better values, North Carolina has it all and has something for everyone at all price points. Come check us out!
For more information on Nadine Wynn and Team Nadine—rated the #1 team for Keller Williams Realty—visit alakehome.com or call 704-806-6711.