ON STAGE Broadway Celebrates Women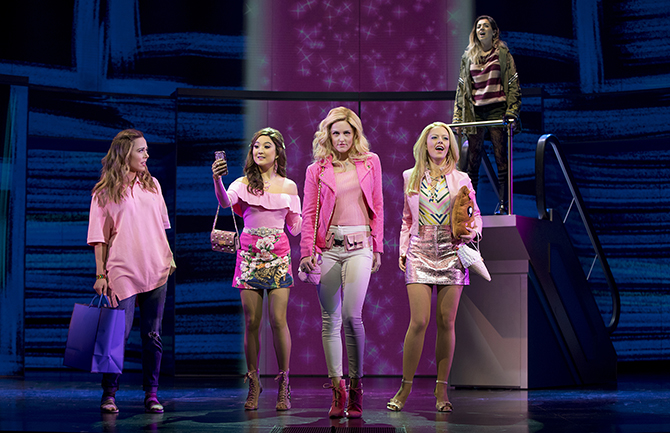 By Lori Simmons Zelenko
Three Broadway shows to see this April all cast women front and center in stories that speak to us of life journeys traveled with daring and passion, heartbreak, and joy.
---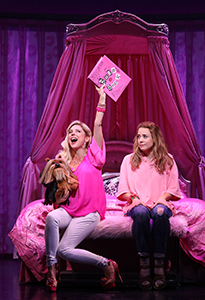 MEAN GIRLS
The August Wilson Theatre
Opening: April 8th
Back when Lindsey Lohan was a talented young actress she played Cady, the newbie at the local high school in Mean Girls, the movie with Rachel McAdams glorying in her role as the leader of a ferocious pack of teen girls. Now this hit movie comes to Broadway in a new musical starring Erika Henningsen (Les Miserables) as Cady and Taylor Louderman (Kinky Boots) as Regina, supported by a cast of talented but not yet household names.
To sum up the action in this crazy comedy, our heroine, Cady Heron, may have grown up on an African savanna, but nothing prepared her for the wild and vicious ways of her strange new home: suburban Illinois. How will this naïve newbie rise to the top of the popularity pecking order? By taking on The Plastics, a trio of lionized frenemies led by the charming but ruthless Regina George. But, when Cady devises a plan to end Regina's reign, she learns the hard way that you can't cross a Queen Bee without getting stung.
And so, Cady earns her seat at the pool table. But spoiler alert, she beats the odds and hangs on to her individuality.
---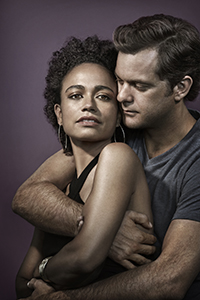 CHILDREN OF A LESSER GOD
The New American Theatre
Opening: April 11th
Maybe you remember the Marlee Matlin and William Hurt movie of the mid-80s, but it's just as rewarding to come at the first Broadway revival of Mark Medoff's stellar play with a blank slate, leaving behind memories too of affable Pacey in TV's late 90s hit, Dawson's Creek. Making his Broadway debut, Children of a Lesser God's leading man, Joshua Jackson has, as they say, grown up since his days sharing the small screen with Katie Holmes as adventurous if not anguished teens.
Children of A Lesser God is at its heart a love story, the romance between a hearing teacher at a deaf school and a beautiful, angry deaf woman, a former student fiercely rejecting the hearing world. Love finds them, unites them passionately yet it lets us experience their struggle to find the right place in each other's universe. Joshua Jackson (The Affair) captures the essence of the play with his compassionate insights, "I don't think love ever goes out of fashion. The play is not just about the deaf world, but in a broader sense, it speaks to how we talk past each other, how we don't see each other, how we make ourselves comfortable trying to reform people in our own images." This universal message is echoed by his co-star, Lauren Ridloff (Wonderstruck) who being born deaf, acknowledges the timeless need to be loved as she recognizes the tough issues of adjusting to another language and another culture. As she says, "the desire to be heard by someone else is never out of date."
The phrase Children of a Lesser God is from Tennyson, Idylls of the King, "As if some lesser god had made the world, But had not force to shape it as he would…" In Mark Medoff's play, the two lovers find the force to shape their world together, defying the reference to the disabled as created by a God less than perfect.
---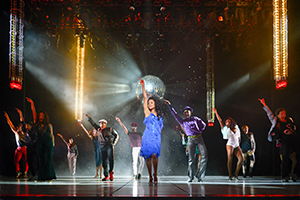 SUMMER: THE DONNA SUMMER MUSICAL
Lunt-Fontanne Theatre
Opening: April 23rd Did you slither across the dance floor, a denizen of Studio 54, while Donna Summer breathed "Love to Love You Baby"? Is it a guilty pleasure to flip the car radio dial to disco every now and then? Tell me you don't have a few albums from the 70s stashed in the closet. Well, your time has come to indulge. Summer: The Donna Summer Musical is about to open on Broadway.
A girl from Boston with a voice of an angel, a woman, an artist, who shot through the stars from the gospel choir to disco diva, Donna Summer seemed heaven sent. But to become the icon of an era, Donna Summer risked it all. The show lets this disco queen take charge of her narrative, and as a result, the audience loses control, singing, humming, crying, laughing and dancing in the aisles as the show reveals how she broke through barriers to reign supreme for every diva who's followed.
You're sure to find your favorite classic Summer hit including "MacArthur Park" "Bad Girls" and "Hot Stuff," performed by three mega-talented women: Tony Award winner LaChanze (The Color Purple, Once on This Island) as "Diva Donna," Ariana DeBose (A Bronx Tale, Hamilton) as "Disco Donna" and Storm Lever (Freaky Friday) as "Duckling Donna."
Dust off your platforms, shake out your bell bottoms and get ready to boogie on down to Summer: The Donna Summer Musical on Broadway. Don't blame us if you're still dancing on the way to work the next day.