ON THE SMALL SCREEN
By Jenny Peters
CAT-AND-MOUSE THRILLERS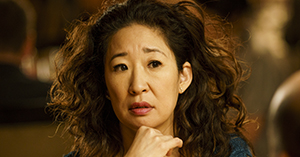 KILLING EVE
BBC America
Get ready for a spy thriller for the modern age, starring two women on opposite sides of the law. Sandra Oh (Grey's Anatomy) takes the lead as Eve, a slightly disaffected British MI6 agent whose life is changed when she begins tracking a female assassin (Jodie Comer) who has just taken out a Russian politician. As the search continues through this limited series (four episodes to start) the intrigue intensifies. The show is based on the Villanelle series of novellas by Luke Jennings.
---
UNFORGOTTEN
PBS
This British crime series will grip you from the moment you tune in. A body from 39 years ago is unearthed, and as the criminal investigation of this cold case unravels, you'll be holding your breath as the first six episodes play out. This hard-boiled police procedural won Tom Courtenay the prestigious BAFTA Award for Best Supporting Actor and also stars Nicola Walker and Sanjeev Bhaskar as the detectives trying to piece together this fascinating cold case that begins to open up the moment they start to search for the killer.
---
OUT-OF-THIS-WORLD SCI-FI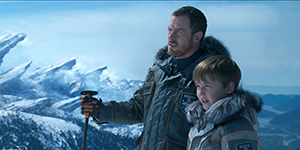 LOST IN SPACE
Netflix
If you're a Baby Boomer, then the words Lost in Space evoke memories of Robby the Robot and the Robinson family, from the 1960s sci-fi series. If not, then this reboot will seem all new—and either way, the special effects will be on a whole different planet from the original. Much of the story is similar, as John and Maureen Robinson and their three kids (Judy, Penny, and Will) are stranded on a distant planet, along with a talented doctor (Parker Posey) and—naturally—a robot sidekick. Toby Stephens and Molly Parker star as the parents, whose primary goal is to keep their family together, protected—and alive.
---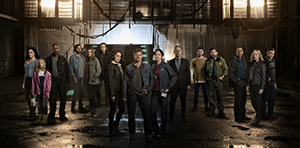 THE CROSSING
ABC
Affable Steve Zahn stars in this strange tale of time travel, set in a sleepy town on the Oregon Coast. Zahn's the sheriff, whose life is turned upside down when a large group of refugees washes up on the beach. But these people are not from some nearby country; instead, they are Americans, but Americans from 180 years in the future. As the mysteries of their existence begin to unfold, there are many more questions than answers from this group that includes humans with seemingly supernatural powers. Natalie Martinez, Rick Gomez and Sandrine Holt costar in this mysterious new series on ABC.
---
EMOTIONALLY CHARGED DRAMAS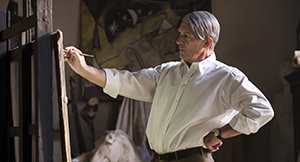 GENIUS: PICASSO
Nat Geo
The newest chapter in National Geographic's Genius series is Picasso, a ten-part series that stars both Alex Rich as the young Pablo Picasso and Antonio Banderas as the famed artist in his later years. This in-depth imagining of the influential modern-art visionary covers both his artistic evolution and his many love affairs, as well as his creative collaborations with many of the other artistic geniuses of his time. Picasso was born in Spain but spent much of his life in France, where he produced nearly 50,000 works of art. His is a legacy of greatness; this series looks at the real man and the incredible life he lived until he left the earth in 1973 at age 91.
---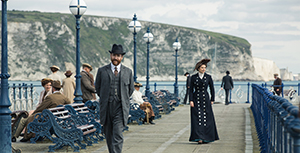 HOWARD'S END
Starz
Based on E. M. Forster's famed novel, this four-part series adapted by Oscar-winning writer Kenneth Lonergan (Manchester By the Sea) follows the lives of two sisters, independent spirits living in a time (the late 1800s in England) when women were expected to marry quietly, procreate and keep their ideas to themselves. Instead, the sisters (played by Hayley Atwell and Philippa Coulthard) take a more unorthodox path, much to the concern of their more-traditional aunt (Tracey Ullman). As men come in and out of their lives, the two sisters discover that some societal norms are almost impossible to break. For lovers of gorgeous clothes and settings, this one is worth watching just for the visuals alone.
---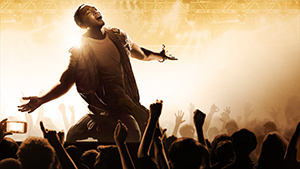 JESUS CHRIST SUPERSTAR LIVE IN CONCERT
NBC
Easter Sunday brings a special treat to lovers of the Andrew Lloyd Webber musical Jesus Christ Superstar, the award-winning show that opened on Broadway in 1971. This version airs live on NBC and stars John Legend in the role of Jesus. He'll be supported by a wide range of talented performers, from Sara Bareilles to Alice Cooper, Brandon Victor Dixon, Ben Daniels and Jason Tam. Following the last week of Christ's life, this is sure to be an emotional celebration tied directly into the most important day of the Christian calendar, which happens to be April 1 this year.
---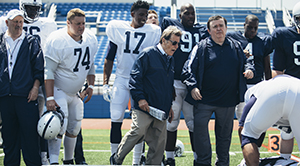 PATERNO
HBO
He was a legendary college football coach until the truth came out. Joe Paterno led the Penn State Nittany Lions to glory for decades, until the stark reality of his assistant coach Jerry Sandusky's systematic sexual abuse of the boys in the program came to light. The scandal brought both the program and the legend of Paterno's coaching success crashing down, as Sandusky's horrific behavior and Paterno's enabling of it forever tarnished the coach's legacy at the university. Al Pacino stars as Paterno in this HBO film directed by Barry Levinson (Rain Man).