Spyscape Find Your Inner Spy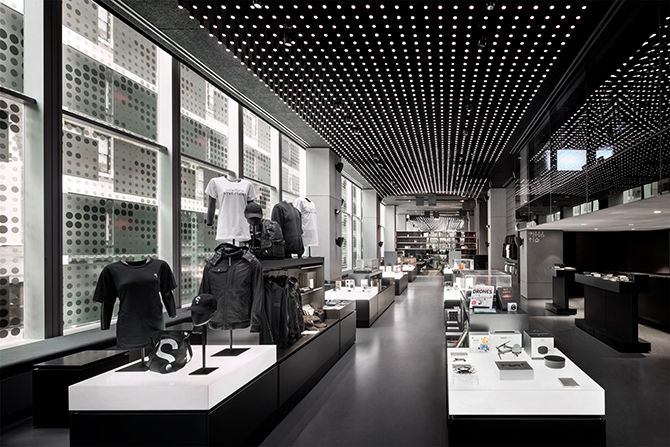 By Darren Paltrowitz | Photos by Scott Frances
New York's first museum dedicated to spying and related tactics, SPYSCAPE is on West 55th Street—just two blocks from MoMA. As few professions are more universally-intriguing than that of a spy, SPYSCAPE ought to appeal to all sorts of New Yorkers, from history buffs and fans of espionage-related movies to curious children and typical museum-goers. The museum was designed by David Adjaye—known for his work on Washington D.C.'s Museum of African American History and Culture—and is full of interactive exhibits and artifacts.
I had the pleasure of speaking with SPYSCAPE's Chief of Staff, Shelby Prichard. Before arriving at SPYSCAPE, Prichard had served as Chief of Staff at The National September 11 Memorial & Museum, landing there after time with the New York City Mayor's Office. When asked which spy-related film is the best of all time, Prichard clued me into SPYSCAPE focusing in on two films within its galleries, 2007's Breach and 2014's The Imitation Game.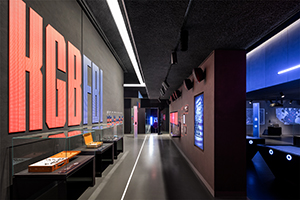 How would you describe SPYSCAPE to a first-time visitor?
SPYSCAPE is an entirely new kind of destination. It's a contemporary museum, featuring fantastic spy stories, devices, and characters brought to life by world-class design, technology, and storytelling. It's an interactive experience, where you can try real spy challenges including lie-detection in interrogation booths, observation in surveillance missions, and agility in special ops laser tunnels. More importantly, it's a personal journey, to discover your inner spy through our authentic profiling system—developed with a former head of training at British Intelligence—and learn to see yourself and the world around you more clearly.
SPYSCAPE is both a museum and an experience. Who or what inspired its creation?
The inspiration to create SPYSCAPE came from a recognition of two things: the universal fascination with secret intelligence, and growing demand for experiential and destination-based entertainment. We wanted to combine these things in ways that would be educational, entertaining and empowering.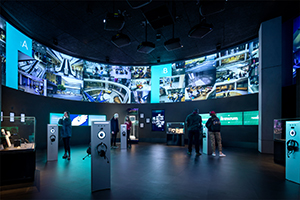 Do you have a favorite exhibit or part of the museum?
One truly unique and compelling artifact in the SPYSCAPE collection is a tele-presence robot that Edward Snowden used to "go places" outside Russia. The "Snowbot" allowed him to take physical form anywhere in the world with WiFi. By using the arrow keys on his laptop, he was able to move around, see and be seen and interact live with people in places he is not able to visit in person. The "Snowbot" is on display in our Surveillance gallery and was used by Snowden to attend CES in 2016. For someone visiting, is there anything they must bring with them? Any knowledge base they must have? We have invested enormous resource into designing the galleries and the experiences so that people can engage with them independently and at their own pace. We also have staff on-hand to answer questions which visitors may have about the artifacts, characters, stories, interactive experiences, and profiling system. There is a definite path for visitors to follow if they wish to see the whole exhibition in the order in which it was designed. That said, visitors can move through the museum space at their own speed and may skip or revisit anything they like.
Does anyone on the staff have actual experience in the spy world?
The museum has been brought to life by a diverse team of curators, designers, educators, programmers, and storytellers, with expert advice from former members of renowned hacking collectives, award-winning investigative journalists, and former Station Chiefs and Directors of International Intelligence Agencies.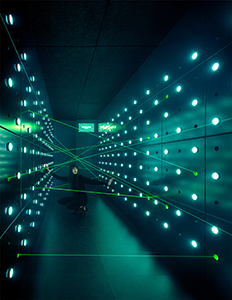 Do you think there are any misconceptions as to what a spy is or does?
The reality is that most espionage requires far more patience and politics than we typically see in the movies. Most people will be surprised to discover that James Bond is not a spy at all, he is an intelligence officer or "agent handler"—one of the ten essential spy roles we bring to life through our profiling system.
Tell us about any upcoming exhibits you will be showcasing in the near future.
We have a temporary exhibition space, not open yet, that will feature short-term—three-to-six months—exhibitions on both the fictional and the factual worlds of hacking and spying; it will also present exhibitions in partnership with other organizations examining spying in art, fashion, film, technology.
For more information on SPYSCAPE, visit spyscape.com.