CAT'S MEOW

Every dog mama just wants to have fun…and relax as the seasons change with a glass of wine in one hand and a furry friend in the other. Comfy cotton PJs from The Cat's Pajamas in Nantucket Dog or Kitties of the World are a great way to enjoy down time together. Even better? Fun dog beds to coordinate and whimsical PJ pants for pet dads.
Info: thecatspjs.com.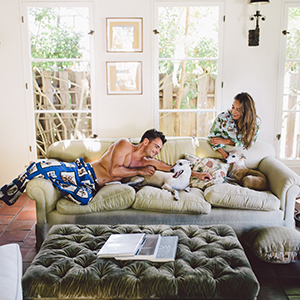 PUT A CORK IN IT

There always comes that time to put a cork in it and catch some zzz's. This comical wine stopper from Jewels For Hope is perfect for any dog mom—or a true pet lover. Ten percent of all proceeds go to a charity of your choice, one of the options being STARelief Pet Rescue, which means that your gift will just keep giving to your four-legged friends in need.
Info: jewelsforhope.com.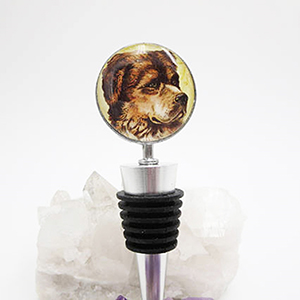 PORTRAIT OF FIFI

A hand-painted portrait of you and your pet will be a gift that any parent will treasure. Talented artists from Paint Your Life will transform a photo of you and your pet into a stunning portrait painted using a medium of your choice from oil to acrylic.
Info: paintyourlife.com.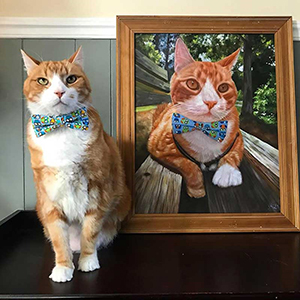 BACKPACKIN' BABES

Sporty stylin' pet moms will gladly carry around toys, treats, and more goodies for their four-legged friends in this stylish cushioned backpack from Oliver Thomas. For the uber-cool pet parent. Customize with patches proclaiming how much you love your pet.
Info: oliverthomas.com.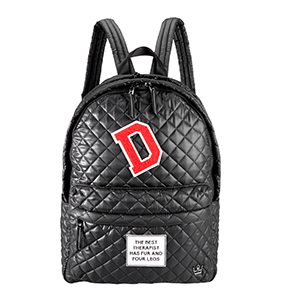 RESCUE ME

There's nothing better than giving (or getting) a gift that also gives back to animals you love. This ballpoint pen set from Retro 51 comes in rescue cat and dog patterns. But what makes it so very special is that a portion of the proceeds goes to Operation Kindness helping to save and care for homeless pets in a no-kill environment.
Info: retro51.com.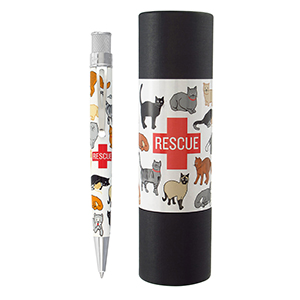 TREASURE HUNT

Playful and chic, every pet mom will be the envy of all at the dog run with this fun Dalmatian tote from BarkBox. Hidden compartments are great places to tuck away poop bags, toys, and treats. It's a fashionable and fun choice for any pet owner who loves to play outside with her best friend.
Info: barkbox.com.