RAISING THE BAR
Everything You Need For A Great Cocktail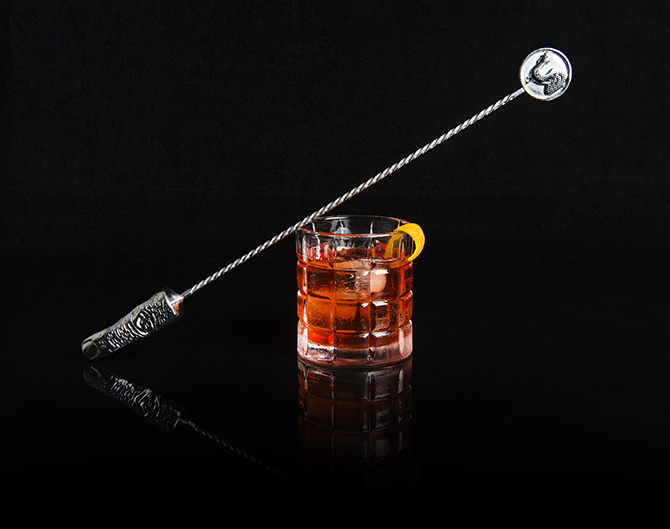 By Daniel J. Bollinger
Who doesn't enjoy a cocktail? But where do you start? It's mind-boggling sometimes just thinking of the hundreds of distilleries and thinking "which is the best choice?" With Father's Day, Graduations and the Summer Season in full swing, why not make it local. The Empire State is home to distilleries with brands that are sure to make a great cocktail—any time of year.
We turned to mixologist Michael Neff, who's been bartending for more than 20 years—most of them at top NYC bars including Ward III, The Rum House and Holiday Cocktail Lounge. Neff is currently the proprietor of Church Bar and Cocktails in Brooklyn, as well as a couple far-flung watering holes: Inkwell in Omaha and the forthcoming The Cottonmouth Club in Houston.
WINNING COCKTAILS
Neff's all New York cocktail choice is the classic Gin & Tonic. His chosen base spirit is Brooklyn Gin (brooklyngin.com), which is actually distilled Upstate, in Warwick. "It's a New American-style gin, so not as juniper-forward as traditional London dry gins like Tanqueray," Neff says. "It's a light, perfectly springtime type of gin." To pair with it, Neff likes Q Tonic Water (qdrinks.com). Cocktail geeks are probably familiar with the artisanal mixer brand, but few know that the company is headquartered in DUMBO. To finish off the G&T, he recommends "whatever fresh herbs you have on hand—tarragon, sage and mint are all great—and always a squeeze of lime."
Next up is the ultimate New York cocktail, The Manhattan and Neff suggests combining two local whiskies, Hillrock Estate Solera Aged Bourbon (hillrockdistillery.com), distilled in the Hudson Valley from corn grown onsite, and Mr. Katz's Rock and Rye, a mix of rye whiskey with sugar and spices made by Brooklyn's New York Distilling Company (nydistilling.com). While vermouth is typically imported from Europe, there's a New York option: Atsby Vermouth's Armadillo Cake Vermouth (atsbyvermouth.com) is made from Long Island wine and brandy from Upstate. For the indispensable bitters, Neff suggests Hella Aromatic Bitters (hellacocktail.co), another Brooklyn-made ingredient. "In my mind, Angostura is kind of impossible to beat in a Manhattan," he says, "but whatever Hella's secret sauce is, they make really good bitters."
THE EXTRAS
Of course, no bar is complete without the necessary glassware, tools and gadgets. Manhattan's Cocktail Kingdom (cocktailkingdom.com) is one of the world's finest resources for all things cocktails. Browse the astounding array of glasses, muddlers, ice molds and lots more. Best of all they ship everywhere. Two of Neff's favorite items are the Yarai Mixing Glass "It's worth the money because you have a beautiful piece that sits on your home bar," he says. And don't forget the cheeky Gaz Regan Finger Stirrer molded from the real digit of a legendary New York bartender infamous for stirring Negroni's with his finger.
RECIPES FOR SUCCESS
Here, Michael Neff's recipes for the best cocktails in town.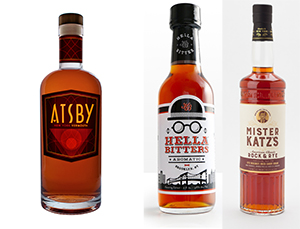 ALL-NEW YORK GIN & TONIC
2 oz. Brooklyn Gin
1 8 oz. bottle Q Tonic Water
Fresh herbs and lime wedge to garnish
Directions:
Fill a highball glass with ice and add gin. Add tonic (you may not need the full bottle). Garnish with sprigs of fresh herbs and a lime wedge.
ALL-NEW YORK MANHATTAN
1.5 oz. Hillrock Estate Solera Aged Bourbon
.5 oz. Mister Katz's Rock & Rye
1 oz. Atsby Armadillo Cake Vermouth
3 dashes Hella Aromatic Bitters
Lemon or orange twist to garnish
Directions:
Add all the ingredients to a shaker and fill with ice. Stir and strain into a cocktail glass. Garnish with a lemon or orange twist.