HUSQVARNA
Lawn Mowing can be hot, sweaty, and generally time-consuming. Husqvarna, while better known for their Swedish old-school axes and chainsaws have come to the rescue. The Husqvarna Automower can be controlled by a phone app and silently programmed to mow your lawn as required. Best of all, when too wet or low on power it will recharge by itself.
Info: husqvarna.com.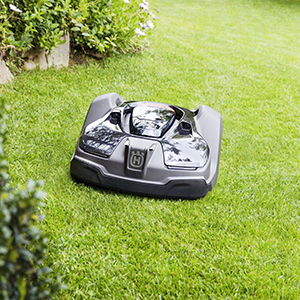 RACHIO
Set up a network of smart water sprinklers with Rachio which not only can be timed but also connects to the Internet to access local weather reports. This exclusive weather intelligence function includes a database of soil types based on your zip code to determine just how much water your garden needs.
Info: rachio.com.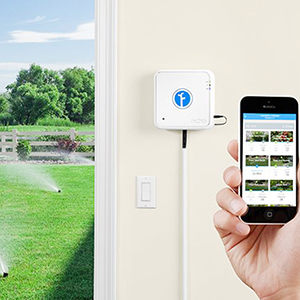 SENSIBO
Perplexed you can't find the air conditioning remote? Try the Sensibo Air Conditioner Controller which connects to just about any A/C that uses an infra-red control and gives it 2018 intelligence. Not only can you use Sensibo to set timers but the device can also be programmed to fluctuating changes in temperature, humidity, and comfort levels.
Info: sensibo.com.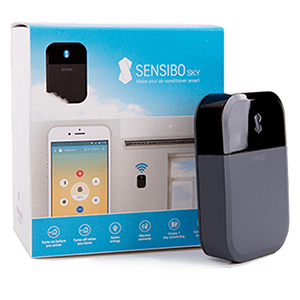 SAMSUNG
Samsung has solved one of today's significant problems. How to deal with an empty refrigerator. The Samsung Family Hub Refrigerator has a vertical touchscreen occupying a quarter of its frontage which can be used to create shopping lists and order food. Also use the app to activate the internal camera to check the contents of the fridge. Even better, the Family Hub can stream television shows.
Info: samsung.com.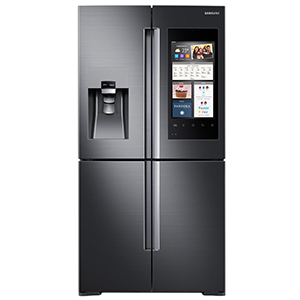 NOMAD
So you are now outside enjoying the weather and catching up with gaming options on your phone or tablet. Battery power is everything and being able to recharge your device is just as crucial. Nomad's Powerpack is ultra-rugged with military grade certification and should charge an iPhone 3.5 times on a single charge. Worried about losing such a handy device? The Nomad PowerPack also comes with a built-in tile Bluetooth tracker. How great is that?
Info: hellomad.com.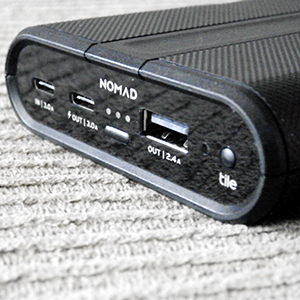 VLES
Hurricanes, tornadoes, and floods are disastrous no matter where they may occur. Don't panic! EMS experts Stuart and Karina Warshaw have come to the rescue with the VLES bag. A backpack designed with enough support for two people with a number of compartments, some of which can be pre-configured with basic needs and medical supplies.
Info: vlesdesigns.com.