NOTES FROM DB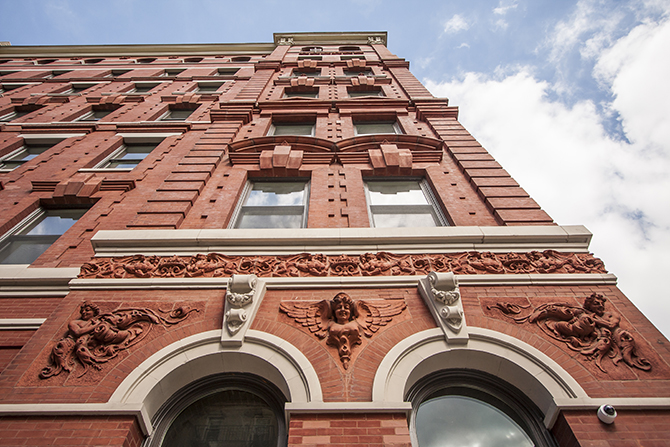 By Daniel J. Bollinger
HELLO BUYERS' MARKET
The market today can be summed up by the word "discount." We've transitioned into a "Buyers' Market" now, and inventory is selling at discounts, some even at losses. Some good examples of this are:
• 7 East 67th Street Townhouse Sold for $28.5 million, a $4.5 million loss from the $33 million purchase price in 2007.
• 443 Greenwich Street Penthouse Sold for $43.7 million, a $14.3 million discount from its original $58 million listing price.
• One57 Sold five units in the first quarter of 2018 all at discounts. In conjunction with this "discounting" trend, we also see the typical "flight to quality" in this type of market. For example:
• The Getty Sold a penthouse for $59 million smashing a downtown sales record.
• 4 East 75th Street Sold for $100 million, a record-breaking price for a commercial townhouse in NYC.
But this doesn't sum up the whole market. The real estate market as a whole is very similar to the stock market. Prices for the lower end of the real estate market are still rising, while those on the high end are continuing to fall. The 'net-net' effect is still a rise in median prices of homes in the NYC area, but the significant increases of the past few years have slowed to a much more moderate rate. The rental market is mirroring this trend as well. New rental developments are offering all-time high concessions.
WALL STREET
The DOW is trading sideways. We see a few days of the market closing higher followed by a few days of lower closings. The sentiment on the street is not favorable. There is a lot of hesitancy and worry on the street with all of the unknowns in our future.The market seems to have absorbed all of the global political instability in the world today with the market not showing any knee-jerk reactions to trade war news, and any tweets from the White House. The general trend over a multi-year period remains in an upward pattern. But if you look at only 2018, you will see a downward trend. It's anyone's bet where the market will go. There was a small "dead cat" bounce formation in the first quarter of 2018. Be wary of a market "melt up" before any potential crash that may come. Earnings season isn't pushing the market up in any significant way, but is it keeping the market from plunging? There are too many unknowns for anyone to know the answer. There are some possible scenarios that can play out here—none positive. If the Fed raises interest rates significantly, we risk a bond crisis. If the Fed tries to "inflate" us out of this, then we risk a currency crisis. It seems the Fed is backed into a corner with nowhere to run and nowhere to hide, except for one asset class—that is Real Estate.
RECAP
Real Estate is possibly the safest asset class to hedge against inflation and as a safe-haven for value retention. NYC, in particular, is a market that doesn't fall as much as other real estate markets globally and is certainly a city that bounces back higher and stronger from any downturn. Right now, as we have cycled into a buyers' market, it is a great time to invest in NYC real estate. The general trend is downward (in both real estate and financial markets), but as one cannot time the market, I am advising all of my clients to invest in NYC real estate.