SPOTLIGHT Dolly Lenz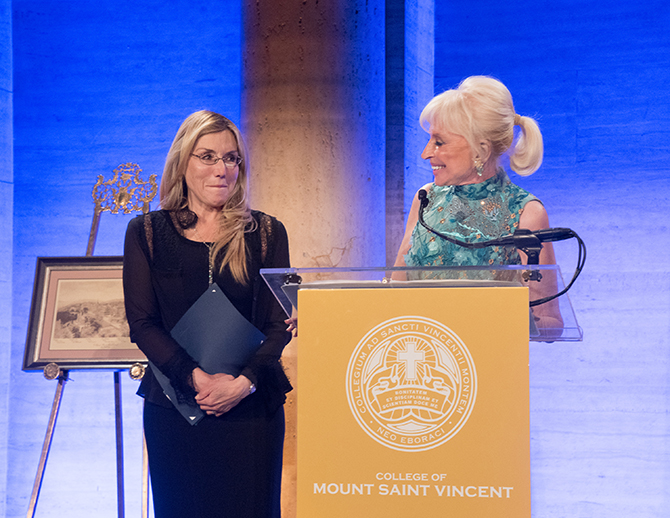 By Daniel J. Bollinger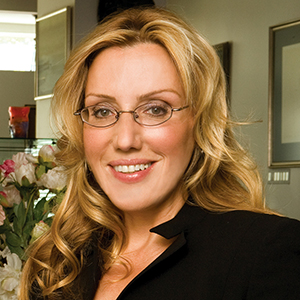 Dolly Lenz
She is known as the "Queen of Real Estate" and for her civic and humanitarian achievements. Meet Dolly Lenz, one of the highest-producing residential brokers in NYC having sold more than $10 billion in property.
A recent honoree at the Mount Saint Vincent 2018 Scholarship Tribute Dinner, Lenz was recognized for her personal, professional, and civic achievements which uphold the college mission: To foster an understanding of our common humanity, a commitment to human dignity, and a full appreciation of our obligations to each other.
We had a chance to sit down with her and speak about real estate and, of course, her recent award.
What is your outlook on the real estate market in 2018?
Due to the low-interest rate environment, we've had an oversupply of new development construction in the high end of the market. This excess inventory will exert downward pressure on pricing until the inventory is absorbed. Once the supply-demand balance is restored, prices should go higher.
Has Trump's new tax plan affected any of your clients?
Not yet. The tax plan negatively impacts those individuals residing in high tax states such as New York and California by eliminating the deductibility of local property taxes and income taxes on federal tax returns. I believe we need to go through at least one tax season for people to realize the exact impact these tax changes will have on their particular situation.
What are your feelings about the stock market in 2018?
We have lived in such a low-interest rate environment for so long that the supply/demand mechanism for valuing assets has been seriously impaired. Now that interest rates are beginning to normalize it should be interesting to see how asset values respond. I make no predictions suffice to say that increasing rates will provide a headwind for all markets—especially real estate.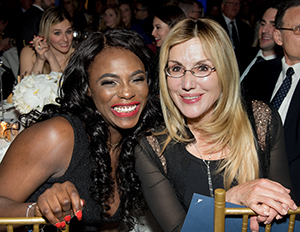 Dolly Lenz with Mount Saint Vincent student Sparkel Gillis
Tell us about your award and the Mount Saint Vincent 2018 Scholarship Tribute?
I am grateful and humbled to receive this recognition. When you meet and talk to the students at Mount Saint Vincent, you gain an appreciation for the profound impact the institution has had on their lives. I admire the outstanding work being done at the Mount and am honored to be associated with such a caring organization.
I thank Pamela Newman, my fellow NY Police Athletic League Board Member, for her generous and thoughtful comments about me at the event and for initially introducing me to College President Charles Flynn. I found his remarks regarding the college's mission to fill the void that sadly exists in our higher education system to be very moving and served to strengthen my conviction that the college is in excellent hands.
Everyone knows the Queen of Real Estate, Dolly Lenz, but where did it all begin?
My father was an immigrant from Spain, and my mother was born in Puerto Rico. We lived in the basement of a tenement building in the Bronx. My father was employed as a superintendent and worked at different buildings throughout the borough. He often took me with him to his job, and I enjoyed keeping him company and watching him work. I loved seeing new places and became curious about how other people lived. That early experience formed the basis that ultimately led to my passion for all things real estate.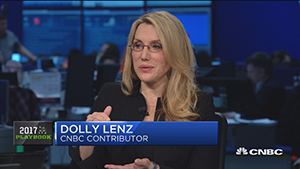 Do you feel this affected your involvement in charities and giving back?
There have been so many people who have helped me throughout my life to become the person I am today: My parents, school teachers, and the wonderful people at the Police Athletic League who mentored me during my formative years. My deep sense of gratitude to all those who helped me has underpinned my desire to give back in every way I could.
What other charities are you involved with?
Aside from the Police Athletic League, I also counsel patients undergoing treatment for cancer-related illnesses. I am so proud of my daughter, Jenny, who has also decided to volunteer her time working with children diagnosed with cancer.
What would you advise any future Dolly Lenz?
Find what you love to do and if you can figure out a way to earn a living doing it then consider yourself fortunate. Also, if you want to find true and lasting happiness, be grateful for what you have and always give back.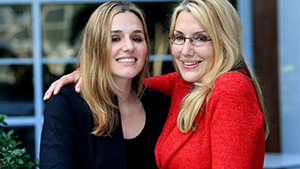 Dolly Lenz and daughter Jenny
What's one thing that nobody knows about you?
Many people view me as a driven, no-nonsense celebrity mega-broker doing battle in the largest and most competitive real estate market on the planet. What they don't see is my soft side which I inherited from my mother and has helped me raise my children with the same love and devotion. I also have an overwhelming weakness for frozen yogurt.
What's your favorite restaurant in NYC and why?
My favorite restaurant is Nobu. This would surprise my closest friends who happen to know I don't eat sushi. But I dine there often for two simple reasons: The food is consistently superb and creative, and the level of service and attention to detail always impresses.
For more information on Dolly Lenz Real Estate, visit dollylenz.com; for further details on how to contribute to Mount Saint Vincent, visit mountsaintvincent.edu.