LIFE & STYLE
A Late-Summer Sampler
By Griffin Miller
The best things in life are supercool—and a little decadent. Should they also be cutting-edge and fashion-savvy, well, you've really got something. So, if you're up for a little Life (raise a glass or pack a lunch), and ready to seize the latest on-trend Style (a bauble here, a flip-flop there). Read on!
Life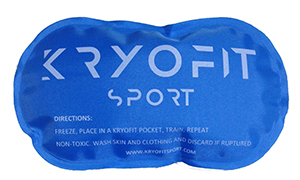 BUFF LOVE
Across all athletic disciplines, from the pro teams to gym fanatics to weekend warriors, dangerous overheating leading to severe heat illness has been unaddressed until 15 years of medical research led to Alan Brockway's creation of Kryofit Sport's Ice Cold Compression Sleeves—a seemingly simple, but ultimately proactive way to "warm up" their muscles and joints and keep cooler during any sport, while improving performance! Also shines for non-athletes with joint and muscle issues!) Info: kryofitsport.com.
---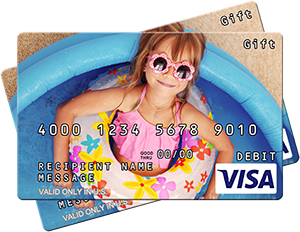 IT'S ALL IN THE CARDS
Recently my snail mail brought a gift that made me smile. It was a fully loaded GiftCards.com Visa debit card. What triggered the grin, however, was the image: me in goofy cardboard sunglasses. Way better than cash, because I, vs. a Founding Father, was front and center. The cards (Visa or MasterCard) can be ordered with a personalized photo and message or any of many pre-designs. And for the slacker in all of us, think eGift Cards (Visa, Amazon, Best Buy, etc.) for immediate delivery. Done and done. Info: giftcards.com.
---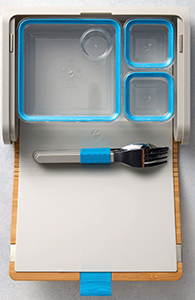 MAKE A MEAL OF IT
Closed it looks like a runway take on the designer clutch. Open, it's the 21st Century's genius lunchbox. The Prepd Pack by Tastemade, with its secure bamboo case and inner food sanctum (modular, leak-proof containers, configurable multiple ways), has already made it to Oprah's list of favorite things and the raves keep coming. The basic pack includes case, large container, two small containers & magnetic cutlery. Expansion extras are also available, as is Prepd's App for lunchtime inspiration. Info: getprepd.com
---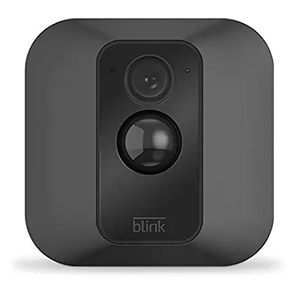 SECURITY GUARD
Square, wireless and a master at motion detection, Blink for Home is the home watchdog system that manages to subjugate paranoia discreetly and affordably. Each unit (larger than a cigarette pack; smaller than a smoke detector) runs on two AA lithium batteries for two years. What really sold me, though, was how once Blink cameras sense motion in your home, HD video and audio alerts are sent directly to you smartphone. Instant no-subscription-fees peace of mind, in our impatient, high-tech cosmos. Info: blinkforhome.com
---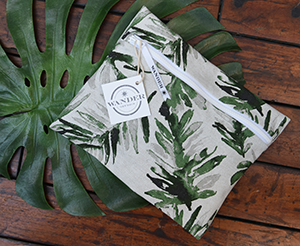 DRY NICE
I found this sleek little bag to be something of a crossover between Life and Style. Sure, it has that pragmatic travel side (waterproof lining; eco-friendliness; washable), yet, Wander Wet Bags™ stunning designer prints (the selection is massive), suggests a certain jetsetter swagger. Bottom line: An attractive savior of anything in your backpack, suitcase or tote sharing space with your soggy swimsuit or sweaty workout gear. A new favorite thing? For sure! Info: wanderwetbags.com
---
Style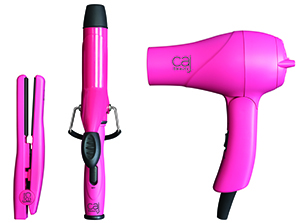 HAIR-A-PHERNALIA
Whether you're into flowing Boticelli bed head or choppy cropped layers with attitude, look to CAJ Beauty, an affordable line of professional-quality tools and products. They absolutely hit all the right marks when it comes to what a woman looks for to go from shower to out-the-door (I speak from experience!). Brainchild of former back-up singer and star of Bravo's Secrets & Wives Andi Black, CAJ (for "Care Amplify Joy") products reflect her personal coda of ease and empowerment. Info: cajbeauty.com.
---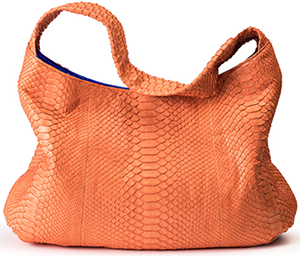 STATUS PRO
To dream of owning an Anne Sylvain handbag is one thing; to possess what company founder/creator Patricia Raskin describes as a "one-of-a-kind investment-worthy collectible," is quite another. The company name melds that of Patricia's artist grandmother, Anne, with that of her grandfather, Silvan, an arbiter of refined taste. Using exotic leathers and the stamp of artisan quality, each USA handcrafted bag is not only an investment, but a to-be-cherished work of art. Info: annesylvain.com.
---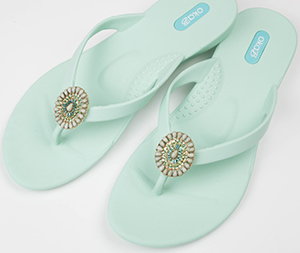 FOOTWEAR PHENOM
As long as pedicures rule the summer, the sandal will remain a seasonal staple. But when a line of affordable sandals beckons with massage-like comfort and a truly outrageous glam factor, "seasonal" is off the table. Intrigued? Introduced to Oka-B a couple years ago, I fell in love (spoiler alert: the company also makes adorable flats and wedges). From arch support and bendiness to delectable waterproof colors decked out in gems and bows. Take a pair for a test drive and you won't take them off! Info: oka-b.com.
---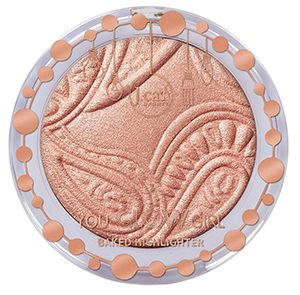 FACE VALUE
When the sun goes down, or when your day is designated an indoor sport, consider adding a flash of shimmer to your cheek, brow and décolleté. A recent (and most welcome) discovery: a small disk with a swirl of light-catching flecks called You Glow Girl Baked Highlighter. This unique, multi-dimensional complexion booster (any skin tone or type) comes from J. Cat Beauty in mythical colors like White Goddess, Mermaid Skin and Moon and Back. Warning: Can be habit forming. Info: jcatbeauty.com.
---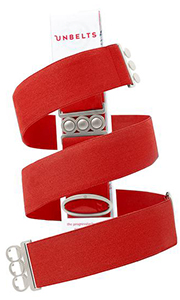 FORM MEETS FUNCTION
Do not get me started on how excited I was to find Unbelt—the only belt that doesn't a) burden me with bulky buckles (it's a sweet 1/8" thick and comes in gold and silver); and b) allow my jeans to slide south. Their pitch that you don't even need to remove it from pant loops to wash nearly brought me to tears. Comes in a whole bunch of colors; "built to hug, not pinch," one size fits sizes 0 to 24X. Come September: A unisex, metal-free version with secret money pouch. Stay tuned! Unbelt.com
---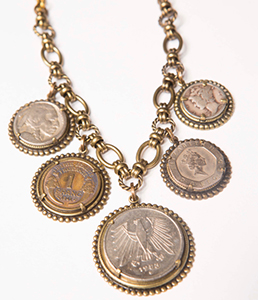 ON EDGE
Weathered coins no longer minted; a tiny brass lock; cameos and crystals; beads from 1920s… these are the kinds of recycled and reclaimed materials jewelry artist Mark Edge incorporates into his signature "eco-vintage" creations. Whenever I come across Edge's pieces featuring these elements (not all of his collections do), I'm drawn both to the artistry and the sepia world that gave these bracelets and necklaces their genesis. Wear one of them and you can expect compliments… many, many compliments. Info: markedge.com.