2018 New England Society Book Awards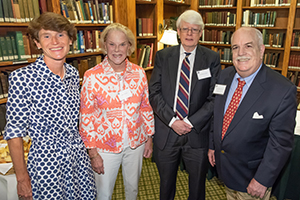 Charlotte Brinton, Jane Pflug, Stephen Foley, Jay Sherwood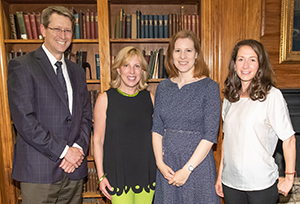 Winning authors Douglas L. Winiarski, Christina Baker Kline, Diane Waggoner, Jen Rose Smith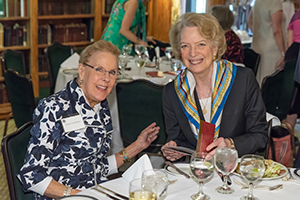 Nancy Hayward, Anne Hall Elser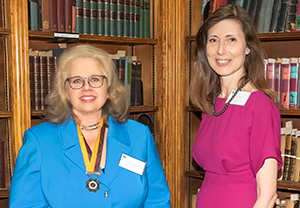 NES President Anna Bulkot and NES Book Awards Committee Chair Ellen Scordato
Actors Fund's Annual Gala honors Warren Beatty, Kenny Leon,
Chita Rivera and Uma Thurman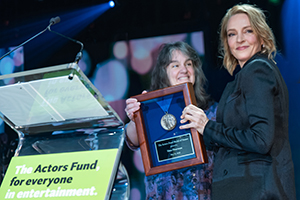 Pam MacKinnon, Uma Thurman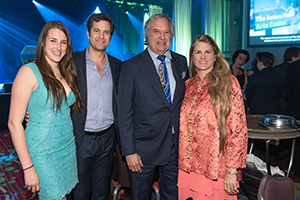 Leah Lane, Joshua Jackson, Stewart F. Lane, Bonnie Comley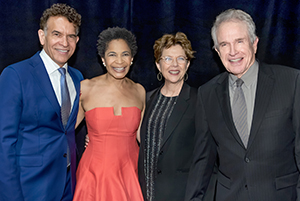 Brian Stokes Mitchell, Allyson Tucker, Annette Bening, Warren Beatty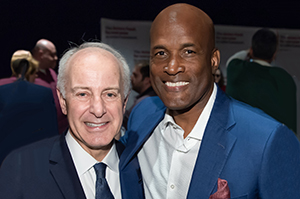 Joseph Benincasa, Kenny Leon
American Friends of Blerancourt Cocktail Party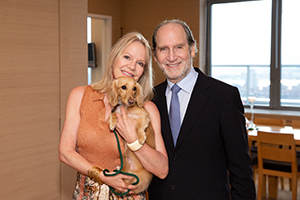 Pamela Johananoff, Matthew Adell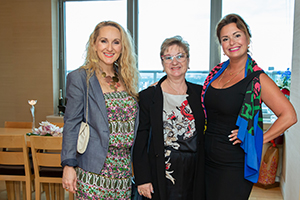 Kristen Ernst, Vivian Barrois, Vanessa Uzan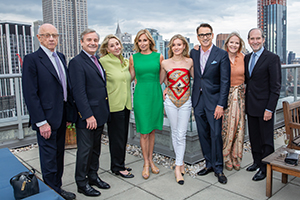 Myles Morgan, Franck Laverdin, Susan Gutfreund, Sonja Morgan, Quincy Morgan, William Kapfer, Pamela Johananoff, Matthew Adell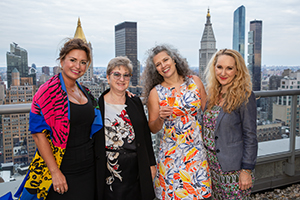 Vanessa Uzan, Vivian Barrois, Roswitha Rodriques, Kristen Ernst
American Friends of the Oxford Philharmonic at the
Wallace Collection in London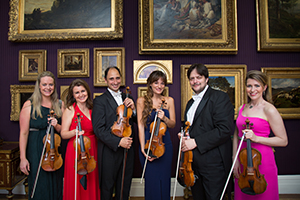 Oxford Philharmonic Musicians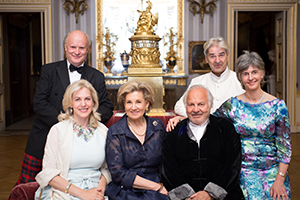 Nicole Rolet, April Gow, Geoffrey de Jager, Caroline de Jager, Roddy Gow, Maestro Marios Papadopoulos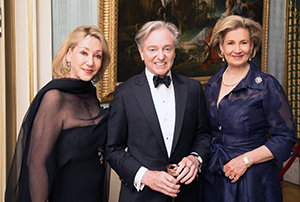 Susan Gutfreund, Geoffrey Bradfield, April Gow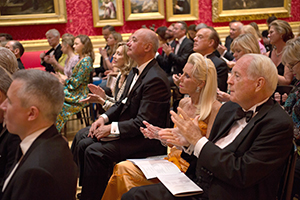 CeCe Black, Lee Black and guests
Anglosphere Society in celebration of the Royal wedding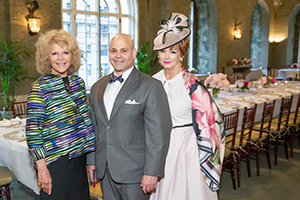 Carol Taber, Lee Cohen, Amanda Bowman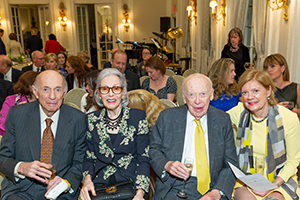 Donald Tober, Barbara Tober, James Watson, Elizabeth Watson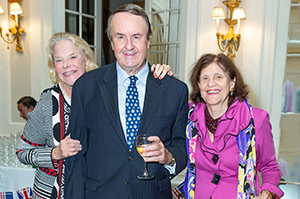 Jane Pflug, Feodor Starcevic, Jan Ogden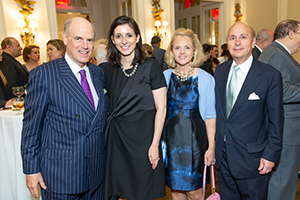 Michael Scully, Emily Costic, Susan Cushing, Hunter Cushing
Annual benefit of the Young Patrons Circle of American Friends of the Louvre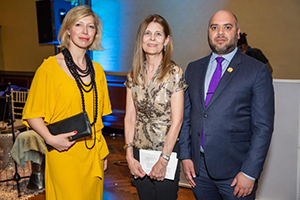 Consul General Anne-Claire Legendre, Sue Devine, His Excellency Majid Al-Suwaidi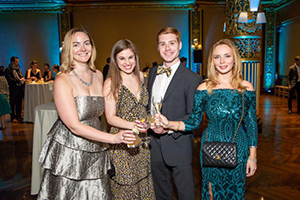 Caroline McCarthy, Delia Folk, Andrew Frazier, Lynnette Lyzwinski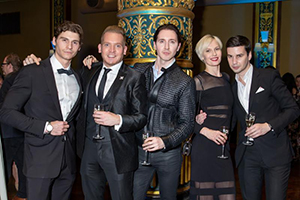 David Arquilla, Bill Radin, Dmitry Sholokhov, Katia Kokoreva, Alex Rodriguez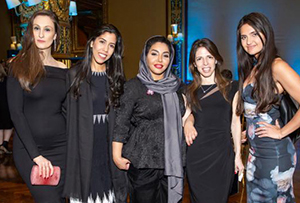 Natia Kvachadze, Soraya Alolama, Salma Heri, Paola Carreiro, Zena Jawad
Alisyn Camerota Author of Amanda Wakes Up Book Signing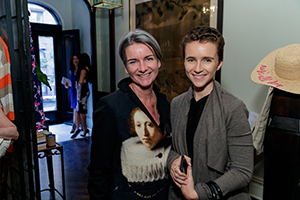 Aedhmar Hynes, Hannah McGovern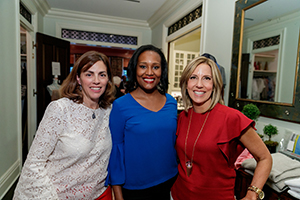 Perfect Provenance Founder Lisa Lori, Alexis Clark, Alisyn Camerota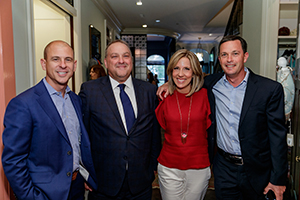 Brent Weinstein, Peter Goldberg, Alisyn Camerota, Jay Sures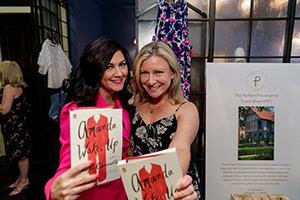 Female Viagra Founder Cindy Eckert and Laura Brounstein
Charlotte Moss Entertains Book Signing Party at D. Porthault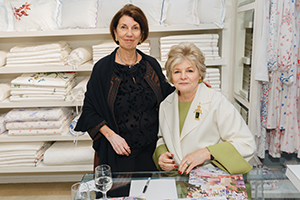 Pamela Fiori, Charlotte Moss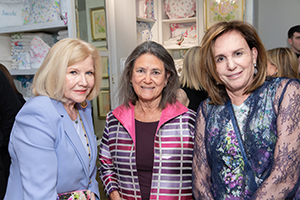 Ambassador Brenda Johnson, Sharon Hoge, Christy Ferer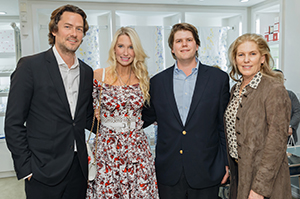 Joachim Bader, Mary Snow, Christopher Colley, Catherine Colley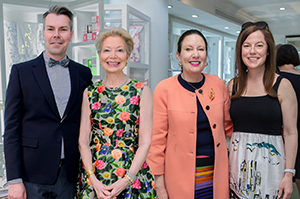 Michael McGraw, Joan Carl, Abby Ostrowski, Christina Gungoll Lepore
Chashama Gala 2018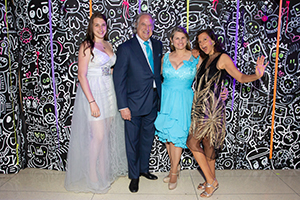 Leah Lane, Stewart Lane, Bonnie Comley, Anita Durst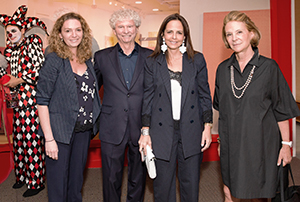 Adriana Echavarria, Tony Bechara, Solita Cohen, Estrelitta Brodski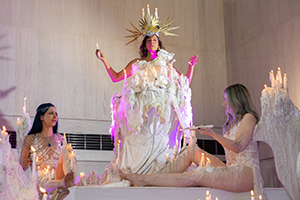 Anita Durst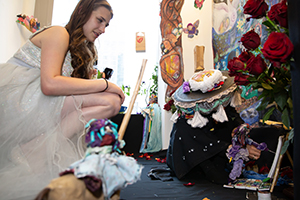 Leah Lane, Intuitive puppetry and fine art
French Heritage 2nd Annual Literary Award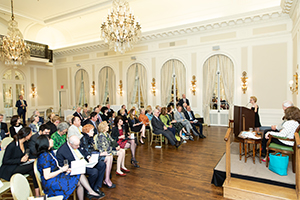 Elizabeth Stribling, Thad Carhart, Elaine Sciolino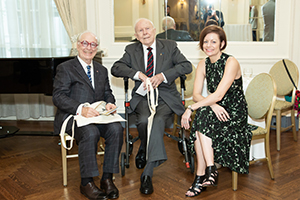 Guy Robinson, Francis De Marneff, Jennifer Herlein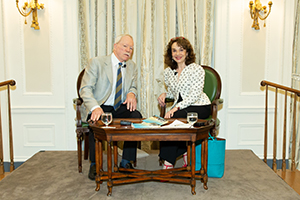 Thad Carhart, Elaine Sciolino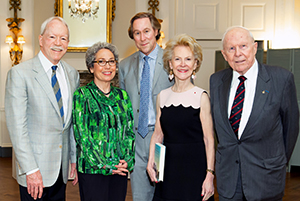 Thad Carhart, Simo Neri, Christian Draz, Elizabeth Stribling, Francis De Marneff
Musicale 2018 - Casita Maria Center for Arts & Education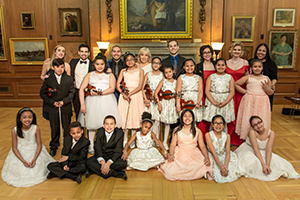 Students of The Gaetana Enders Music Program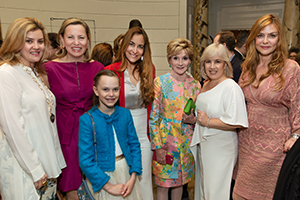 Graciela Dauhajre, Esmeralda Pedroni Spinola, Isabella Pedroni Spinola, Karla Farach, Jacqueline Weld Drake, Haydee Morales, Alexandra Seegers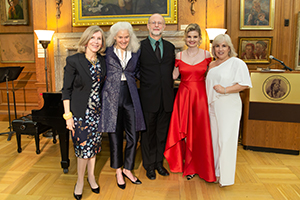 Maria Wirth, Elise Thoron, Pablo Zinger, Sarah Moulton Faux, Haydee Morales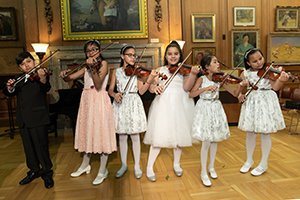 The Casita Maria Chamber Choir
Natural Areas Conservancy Cocktail Party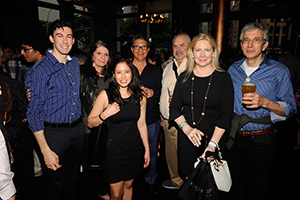 Marc Wallach, Peggy Yannas, Maile Dyer, James Wacht, David Alper, Nancy Stratford, Andrew Wallach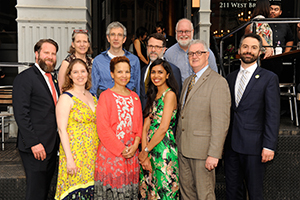 KC Sahl, Sarah Moros, Karen Brown, Shika Saraf, Liam Kavanagh, Max Joel, Julie Robbins, Andrew Wallach, David Langer, Eric Sanderson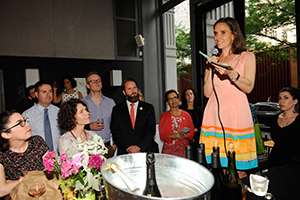 Sarah Charlop-Powers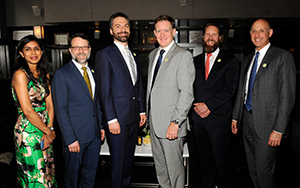 Shika Saraf, David Langer, Max Joel, Carter Strickland, KC Sahl, Ted Wolff
New England Society's Annual Founders' Day Celebration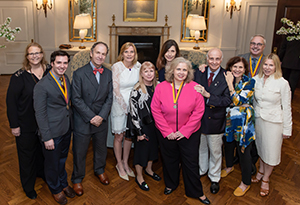 New England Society Board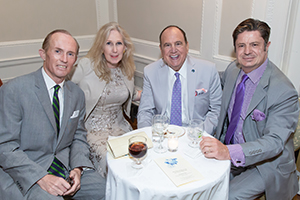 Mark Gilbertson, Suzanne Clary, Michael Kovner, Jean Doyen de Montaillou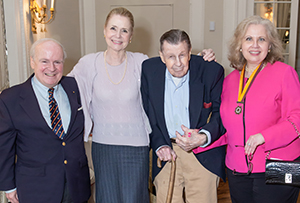 Roger Schmitt, Margaret Ann Harley, Ivan Obolensky, Anna Bulkot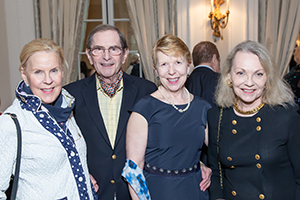 Sunny Hayward, Richard Johnson, Mary Latimer-Chung, Cathleen Noland
NYC Mission Society's Annual Champions for Children Gala Honoring
Cathy Hughes & Mannie Jackson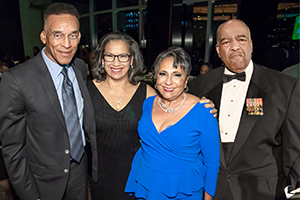 Mannie Jackson, Elsie McCabe Thompson, Cathy Hughes, Francis W. Kairson Jr.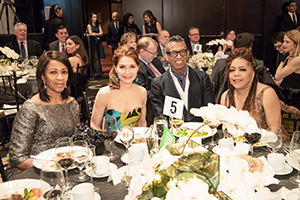 Amelia Ogunlesi, Jean Shafiroff, B. Michael, Valerie Simpson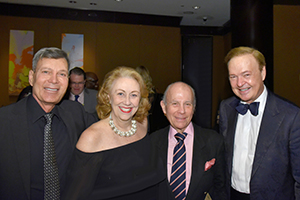 Matt Rich, Annie Watt, Lawrence Kaizer, Alex Donner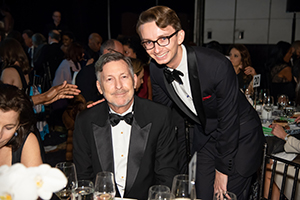 Stanley Roubough, Cole Rumbough
Royal Oak Foundation's FOLLIES Gala Kickoff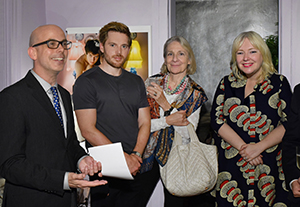 Greg Joye, Caleb Anderson, Eileen McComb, Emily Eerdmans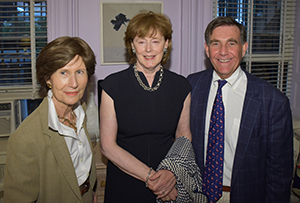 Betsy Barbanell, Tracey Dedrick, David Nathans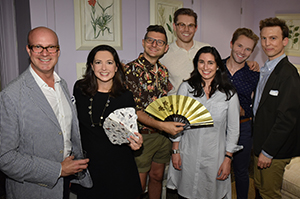 Bruce Shostak, Emily Collins, David Kelleher-Flight, Lydia Melamed Johnson, Erik George, Robbie Gordy, Michael Diaz-Griffith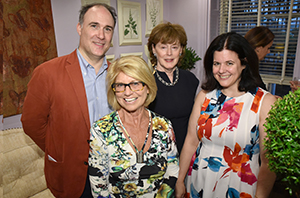 Phillip Reeser, Wendy Moonan, Tracey Dedrick, Jennie McCahey
The Center For Arts Education's ARTS JAM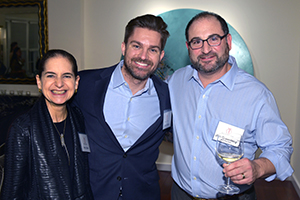 Amy Adler, John Rudio, Jim Greenberg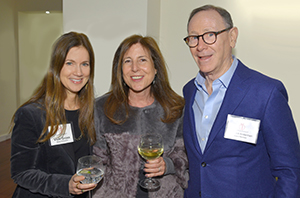 Vicki Gross, Elizabeth Sarnoff, Richard Anderman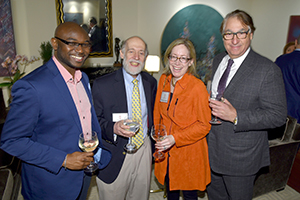 Antonio Thompson, David Shookhoff, Samantha Britell, Marc Powers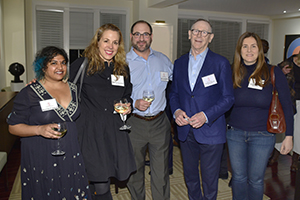 Sheetal Prajapati, Marcia Santoni, Jim Greenberg, Richard Anderman, Abigail Scheuer
The Historic House Trust honors noted interior designer Jamie Drake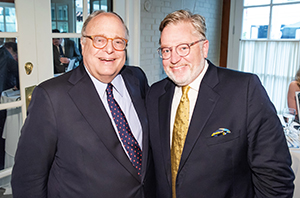 James Druckman, Newell Turner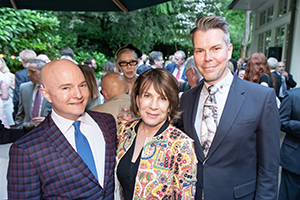 David Duncan, Janice Parker, Michael McGraw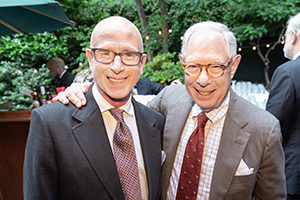 Jamie Drake, Ari Kopelman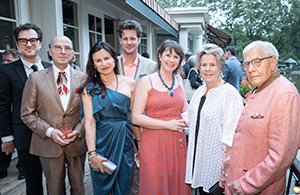 Ryan Weston, Ric Watts, Elsa Soyars, Justin Shaulis, Erin Flannery, Bunny Williams, John Rosselli
Urban Stages' 2018 Lifetime Achievement Award to Jim Dale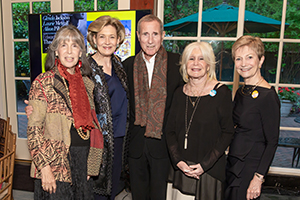 Julie Dale, April Gow, Jim Dale, Francine Pascal, Lynn San Andres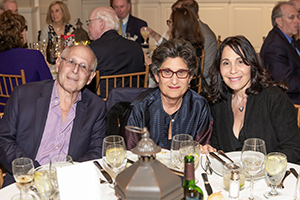 Dan Weiss, Amy Weiss Berkower, Laurie Wenk Pascal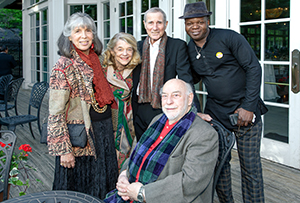 Julie Dale, Frances Hill, Frank Dunlop, Jim Dale, Abou Lion Diarra, Frank Dunlop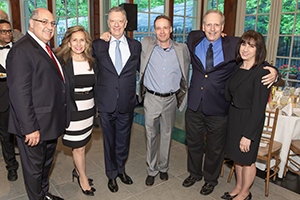 Michael Casciato, Angie Casciato, Stanley Zareff, Istvan Olah, Rudy Rufer, Judy Rufer
---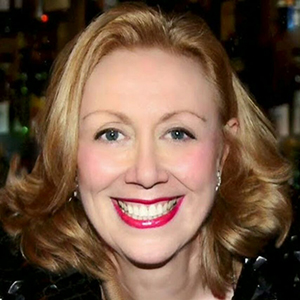 Whether it is a charitable cause, a magazine cover, or a special occasion, the photographers with Annie Watt.com make an occasion more memorable. Annie and her associates embody the essence of professionalism, seamlessly moving through any assignment with finesse and an innate ability to capture the moment at its heart. Book a photographer/videographer, contact annie@anniewatt.com.