NOTES FROM DB
Welcome, Buyer's Market!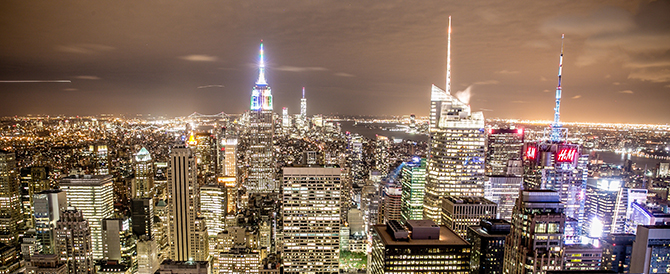 By Daniel J. Bollinger
The Fall season welcomes a new buyer's market to NYC. There are a lot of interesting things going on in the market today. Re-sellers and new developments are starting to adjust their prices to this new market. Some examples include:
The Penthouse at One Brooklyn Bridge Park Originally asking $32 million and is now listed at $18 million, about a 44 percent price cut. It's still currently the most expensive residence for sale in Brooklyn.
Mill Basin There is a home for sale that was originally asking $30 million in 2013 and has been chopped down to $12.5 million at its lowest asking price. That's more than a 50 percent discount; it is currently off the market.
New Developments Many have begun to discount their prices in this market. There is an interesting trend happening in this buyers' market in the new development segment. Though most new developments are adjusting pricing, there is a "flight to quality" on some units where discounting is not necessary.
The best example of this is at 565 Broome Street, where the penthouse of Renzo Piano's masterpiece fetched the full $40.5 million asking price. There are other examples of this "flight to quality" mostly associated with penthouse units. As I have written in the past the past few months, you're going to see the new development split into winners and losers (discounters is a better description). This is an excellent time to purchase in NYC. It will only get better as we progress through the Fall and Winter months with the uncertainty of what is happening on Wall Street. The market is trading sideways for 2018 year to date. For July and August it seems to be trending up, but the sentiment on CNBC is not favorable. Everyone is either hinting at or predicting a correction.
Foreclosures Foreclosures have recently hit their highest peak since the 2008 financial crisis. Also for the first time in the past seven years we have reached a new record in the number of residences available for sale with fewer transactions taking place. Add to this that more new development inventory is expected to hit the market this Fall and historically more re-sale inventory comes to market as sellers are back from their summer destinations. This is all adding up to becoming a very interesting remainder of 2018.
PRICING
In Barbara Corcoran's 8 Killer Real Estate Tips from Barbara Corcoran she states, "If your house has been on the market for more than four months, take it off the market and re-list it in two months as 'new.'"
To expand on her statement: If a house has not sold in four months, it has been improperly priced. In this tight market, a lot of agents in essence "buy" exclusive listings by convincing a seller that they can fetch a ridiculous price. You can see this by looking at all listings that have been sitting on the market for over three months on any website. If a residence is properly priced you should start receiving offers at the first open house. If you have not received an offer in the first month, the residence isn't priced properly.
Real estate is a cyclical market, prices go up, and prices go down. In the past few years the NYC real estate market has gone haywire. But reality is starting to set into the market. Overdevelopment and overzealous pricing is catching up to NYC. It had to come eventually—which is why the remainder of 2018 is going to be a great buying opportunity for anyone in the market for a home. I would strongly urge one hire a buyers' agent to help you with the transaction. A buyers' agent is one of the few people in a real estate transaction with fiduciary duty to the buyer (not the seller).
Get your ducks in a row; get a pre-approval from a bank, make a list of your wants and needs in a home, and interview a number of buyer agents before you pick one. As I have been saying for months, NYC is possibly the safest city to invest in real estate in terms of hedging against inflation and as a safe-haven for value retention. The market is shaping up for people to get the best value on their investments.