ON THE SMALL SCREEN
By Jenny Peters
REBOOTS, REMAKES AND SPINOFFS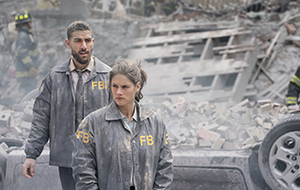 FBI
CBS
Going back to the mine of stories from the Federal Bureau of Investigation, uber-producer Dick Wolf (Law and Order, Chicago Fire and all their spinoffs) brings a new version of FBI to the small screen this fall on CBS. Fans of classic TV remember The F.B.I., which ran from 1965 to 1974 on ABC; that one used real cases from the U.S. government crime-fighting organization. The new FBI is set in NYC and looks to be fictional, with stars Jeremy Sisto, Missy Peregrym and Zeeko Zaki out to protect America from domestic crimes.
---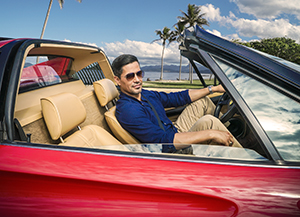 MAGNUM P.I.
CBS
In this remake of the much-loved 1980s detective series set in Hawaii, TC is still black and Rick is still white, but Magnum is now a Latino (Jay Hernandez) and Higgins is a woman. Will the new Magnum P.I. be able to fill the big shoes of Tom Selleck, Roger E. Mosley, Larry Manetti and John Hillerman? We're feeling pretty skeptical but if just for the gorgeous Hawaiian settings, we're willing to give it a chance. At least Thomas still has his Ferrari and Higgins still has two Dobermans!
---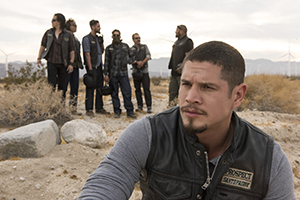 MAYANS M.C.
F/X
Fans of Sons of Anarchy have been waiting for this sequel since that show ended in 2014; now creator Kurt Sutter is ready to bring an all-new cast to this tale of a young ex-con Latino who joins Mayans M.C. That's the motorcycle club that is also in the bad business that the Sons of Anarchy club specialized in, so expect lots of mayhem on bikes in this show that takes up four years after Sons concluded.
---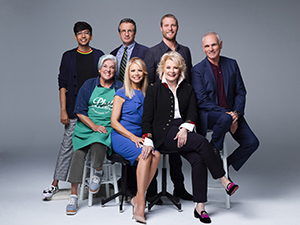 MURPHY BROWN
CBS
Following the success of the Will and Grace and Roseanne show reboots featuring the original casts comes Murphy Brown, the classic comedy starring Candice Bergen. And what better time to bring back TV news reporter Murphy and the rest of her cohorts (Faith Ford, Grant Shaud and Joe Regalbuto return in their original roles) than now, when cries of "Fake News" ring across America? Led once again by genius series creator Diane English, this one is must-see TV in our book.
---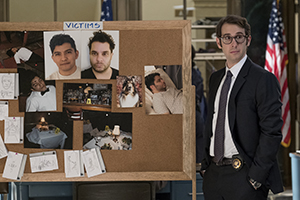 THE GOOD COP
Netflix
This one had us sold immediately when Andy Breckman's name came up as the creator of this remake of Hashoter Hatov, the Israeli TV comedy. Breckman's the mind behind Monk, so we're all in for The Good Cop, his new detective show that stars Tony Danza as a discredited NYC cop. The joke comes since he lives with his son (Josh Groban), a straight arrow NYPD police officer. Bad cop, good cop, anyone?
---
BIG STARS, SMALL SCREEN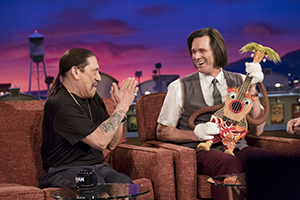 KIDDING
Showtime
Jim Carrey comes back to the small screen almost 20 years since he leapt from In Living Color into A-list stardom in the movies in 2001. With Kidding, Carrey plays a Mister Rogers-like TV host, whose young fans are legion and loving. But as his personal life begins to disintegrate, his grip on reality does too. Good thing he's got his puppet friends to help him cope—or is it?
---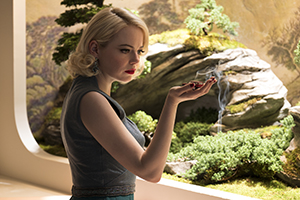 MANIAC
Netflix
Oscar winner Emma Stone joins two-time nominee Jonah Hill in this freaky, slightly dystopian story of two misfits who join a drug test study, with decidedly strange results. From the mind of Emmy Award-winning True Detective producer-director Cary Joji Fukunaga, this one's designed to give you nightmares. Watch for two-time Academy Award winner Sally Field in this creepy, funny ten-episode thriller, too.
---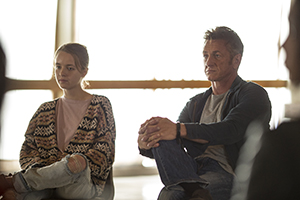 THE FIRST
Hulu
Except for a cameo or two over the years, two-time Oscar winning actor Sean Penn has never done television. All that changes with The First, as Penn joins House of Cards creator Beau Willimon in his sci-fi vision of the first manned mission to Mars. Others taking flight in this sure-to-be-interesting series are Natasha McElhone, LisaGay Hamilton, Rey Lucas and Oded Fehr.