MALE CALL
Fall Essentials For Him
By Anthony Stevens
With Summer now a memory, it is time to admire the Fall Foliage as well as a new wardrobe. The fabrics and colors will warm your body and soul. Feel a need to upgrade your Fall look? Here, some classics which will never go out of style.
---
The Coat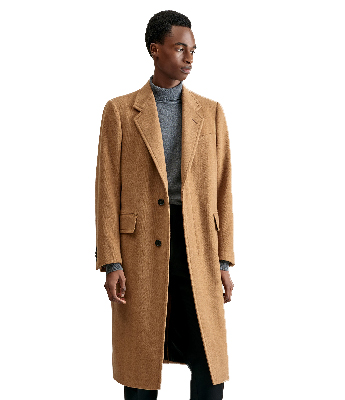 ALFRED DUNHILL
A classic Herringbone Top Coat in camel boasts a single breasted outer coat with flap pockets and
button detailing on the sleeves.
Info:
dunhill.com; $2,795.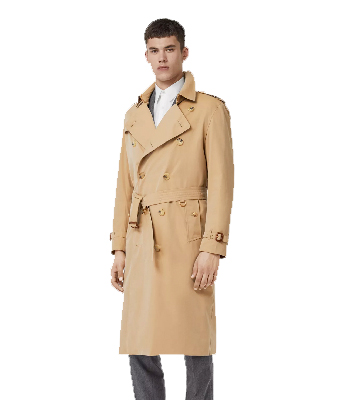 BURBERRY
A re-imaged Long Kensington Heritage Trench Coat classic was made for modern day wear with Burberry's signature waterproof gabardine. Drawing on the design elements of the original—born out of the need for a protective outer layer for soldiers during the World War I—it became part of history when worn by Humphrey Bogart in Casablanca.
Info:
us.burberry.com; $1,990.
The Shirt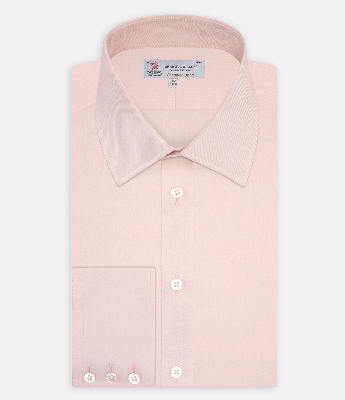 TURNBULL & ASSER
When the weather is turning cooler why not have
the ultimate shirt built for the climate? This all new Cashmere Blend Shirt is available in seven colors,
all with their exquisite attention to detail and quality. Info:
turnbullandasser.com; $475.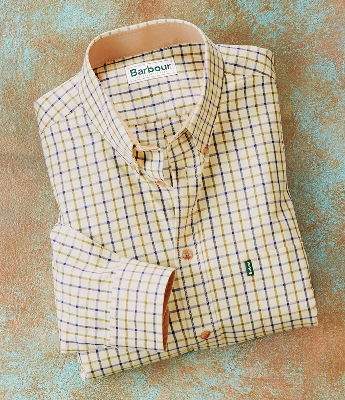 BARBOUR
Barbour cut their teeth in the 19th century making clothing for fishermen and hardy folk before making the transition to the more fashionable set. The Sporting Tatersall Shirt is a signature style and is 100 percent cotton.
Info:
barbour.com; $69.
The Footwear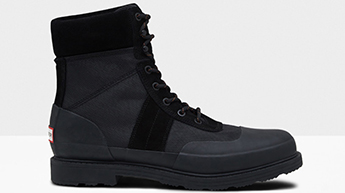 HUNTER
Tackle the cooler, wetter weather with the Original Insulated Commando Boot made to beat the elements.
Info:
hunterboots.com; $195.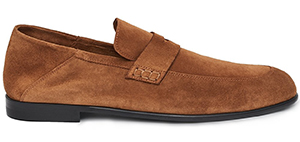 HARRY'S OF LONDON
Modern men's footwear craftsmen at Harry's of London have created the comfiest Edward Suede Cognac Loafer for the Fall season. Featuring their Technogel 3D innersole for comfort this loafer will look every bit as good taking a stroll through the park or powering through a boardroom meeting.
Info:
harrysoflondon.com; $495.
The Knitwear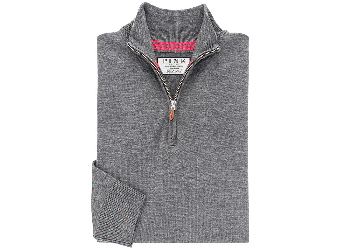 THOMAS PINK
The Geoffrey Jumper of 100 percent merino wool combines both comfort and practicality in this zip-neck jumper from shirt maker Thomas Pink.
Info:
thomaspink.com; $225.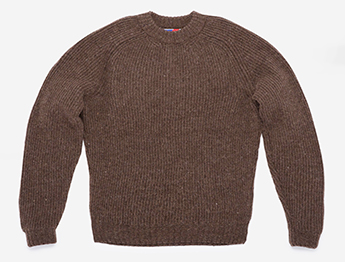 BEST MADE
This Limited Edition American Bison Sweater is made with 20 percent hand-pulled bison fiber mixed with wool and alpaca sourced from Wyoming and turned into just 50 sweaters. It's wonderfully soft! Info:
bestmadeco.com; $398.