PRETTY IN PINK
By Ann Lawlor
October—the month dedicated to breast cancer awareness, when hundreds of women go the extra mile to spread the message via regular check-ups. Pink is the flagship color of the campaign so here are great ways to celebrate women.
In support of the Breast Cancer Campaign, The Estee Lauder Companies will donate a percent of the purchase price from these products to the Breast Cancer Research Foundation (BCRF).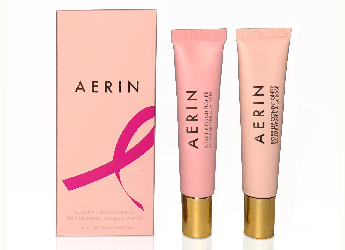 AERIN
Rose Lip Conditioner Set
AERIN is proud to support breast cancer research with a limited-edition Rose Lip Conditioner Set, featuring our bestselling Rose Lip Conditioner in
two classic shades: Nude and Garden Rose. Skin conditioners help nourish lips with a signature rose scent. Donation: 100 percent.
Info:
Aerin.com; $50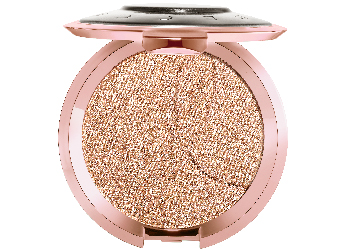 BECCA
Shimmering Skin Perfector®
Pressed Highlighter The iconic, award-winning highlighter—a creamy, luminizing powder creates an unparalleled glow. Comprised of mineral pearl blend and a unique liquid and pigment formula, the silky texture melts into skin for a sophisticated, pearlescent finish. Donation: $8.
Info:
BeccaCosmetics.com; $38.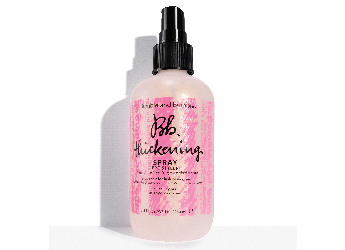 BUMBLE AND BUMBLE
Bb. Thickening Spray
Bumble and bumble dressed up the popular spray
with a limited-edition pink design. This spray is an essential for all hair types, and creates lasting lift
and volume. Donation: 20 percent.
Info:
bumbleandbumble.com; $30.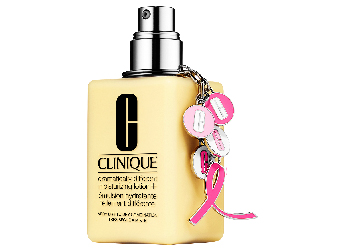 CLINIQUE
Dramatically Different Moisturizing Lotion+
Each year, Clinique offers a special, limited-edition bottle of its Dramatically Different Moisturizing Lotion+, which provides all-day hydration with strengthening ingredients for a younger, softer skin. The limited-edition version is adorned with a Clinique key ring with five charms, including the Pink Ribbon. Donation: $10.
Info:
Clinique.com; $39.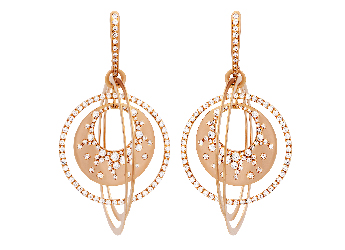 ESTÉE LAUDER
Powerful Pink Contour & Highlight Minaudiere
The evening minaudiere concept has been taken to a new level with a clutch that features a pressed
powder blush, bronzer, and highlighter, and has a separate holster on the outside to hold a lipstick.
The clutch has a chain strap that makes it easy to
turn into a chic evening bag and features three
limited edition pressed powder shades: Rosy Glow Blush, Sculpting Bronzer, and Luminizer Highlighter. The Pure Color Lipstick is in Candy. Donation: 20 percent. Info:
EsteeLauder.com; $75.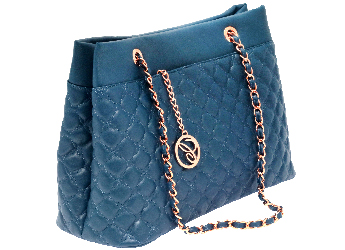 ESTEE LAUDER
Pink Ribbon Pin
Inspired by Evelyn H. Lauder, who founded the Breast Cancer Research Foundation® in 1993, the Pink Ribbon Pin makes a beautiful statement for all fashionable woman. A touch of blue in the design represents the less than one percent of men who are diagnosed with breast cancer. Donation: 20 percent. Info:
EsteeLauder.com; $12.50