LESS IS MORE
Making The Most Of Small Living Space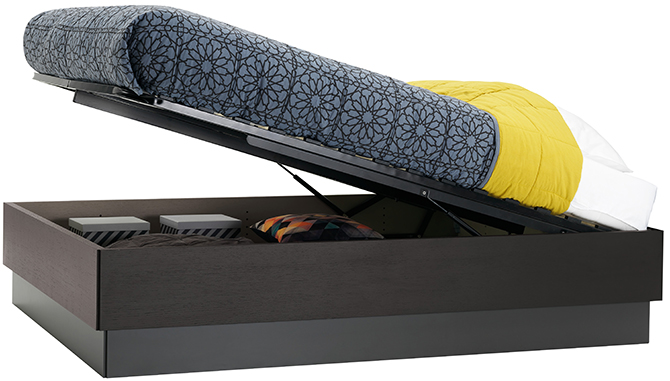 By Ben Paciello, General Manager of BoConcept Madison Avenue
Living in one of the highest priced real estate markets in the country, many New Yorkers are used to living with less. It's impossible to forget the first time you tried moving your suburban couch up five flights of stairs. Or the first time you tried to fit four season's worth of clothing into a closet that's meant for just one.
So. as New Yorkers, we adapt.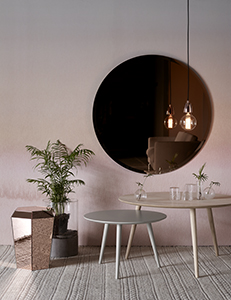 We donate some of our clothes and know that the next time we move, the couch is getting picked up from the sidewalk on trash day. But even after clearing out some of the clutter, it can still be challenging to make a small space feel like home.
As a design expert at the luxury furniture retailer BoConcept on Madison Avenue, I help consumers to maximize space—even the smallest areas. Here, some of my top tips in your quest to get the most from small spaces.
COLOR IS KEY
Utilizing color properly can make your space feel larger. I recommend using a monochromatic color palette to add space to a room by creating a harmonious flow and allows for your eyes to move uninterrupted throughout the area.
One simple and often inexpensive recommendation I like to make is to paint one wall a darker color. It makes the room feel more spacious. Another option is to use a monochromatic color scheme, utilizing three different colors all in the same family. This can be accomplished by mixing different textures and patterns to again, make it more appealing to the eye.
The same impact can be made using a piece of furniture. While you might be nervous about committing to a bold colored couch, using a smaller piece like a chair is a great way to add interest and show off your personality. Similarly, using different patterns like quilting or ruching create excitement for the eye and create depth in your small space.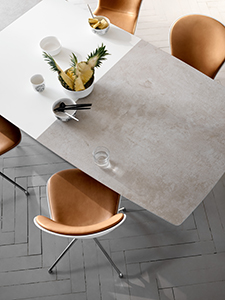 MULTI-FUNCTIONAL PIECES
Find pieces of furniture that are multi-functional. This is a great way to ensure your space still functions the way you want it to while giving you the space to breathe and be creative. BoConcept offers a number of multi-functional pieces, like a coffee table that can expand into a dinner table or accent chairs that can also act as dining chairs.
Keep in mind, furniture placement is critical. Often, studio apartments do not have walls to separate the different areas of the apartment, so, using furniture is a great way to section off the space while keeping it open and airy. Another solution for multifunctional Purchasing, a piece like a gate-leg table or an expandable table that has self-storing extensions, allows the table to be perfectly compact to avoid taking up too much space but gives the flexibility to expand when needed.
Another option to optimize space is to purchase a storage bed. Hidden beneath the mattress can be all of your off-season clothing, bedding, or any other small items! This creates much more space for living as well as entertaining. With an already small space, a storage bed is key in successfully creating an open feel. There's no need to take up space with bulky furniture when you can maximize your space with minimal pieces.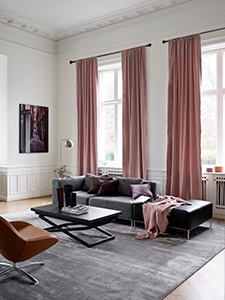 LIGHT IT UP
Lighting can completely change the atmosphere, ambiance, and utility of a space. Many apartment buildings have one or two windows, leaving little to no natural light. A dimly lit room can not only be depressing, particularly during the winter months in New York, but it can also make an already small room feel even smaller. Purchasing a simple pendant light and positioning it near the dining table or the arm of your sofa brightens the space and is easy to move around when needed. Creating an area with more light leads to a brighter and more spacious feeling room.
Think of ways your furniture can be rearranged to adhere to where your lights are located in your apartment. Whether you have wall sconces, standing floor lamps, or both, you can create a space that is lit beautifully while maintaining its functionality.
ABOUT
Since opening its first franchise in Paris in 1993, BoConcept has become a global leader in the design of bold, stylish furniture around the world. Founded in Denmark in 1952, the company remains focused on creating functional furniture for the urban consumer through partnerships with the world's leading interior designers.
For more information on BoConcept, visit boconcept.com.