DR. HOWARD SOBEL
Keeping Skin Sensational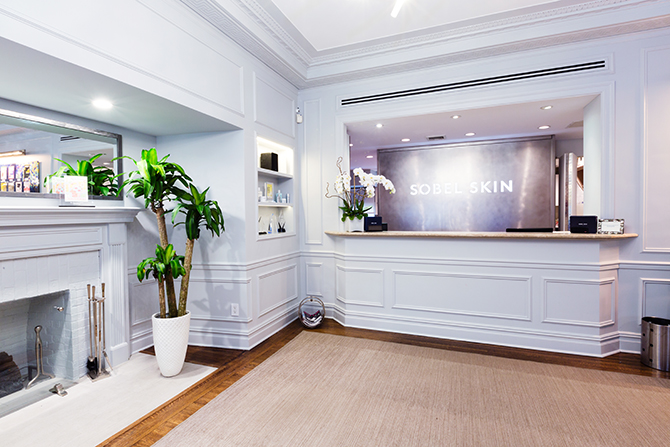 By Ruth J. Katz
Other than natural aging, nothing ages you as much as the sun," cautions Dr. Howard Sobel, a board-certified cosmetic dermatologic surgeon with over 35 years' experience tending to the skin—solving dermatological dilemmas and offering solutions for beauty issues for an elite clientele.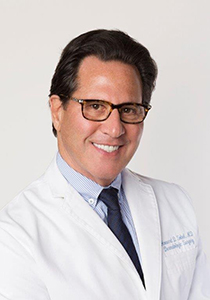 Dr. Sobel
Whatever time of year, be it summer, when you spend time on sun-drenched beaches, or winter, when you're on the ski slopes, being outdoors is potentially hazardous. "UVA and UVB rays damage the skin," says Sobel. "UVB irritates the skin and causes it to burn, while UVA penetrates more deeply and causes long-term damage, such as wrinkles, sun spots, and hyper-pigmentation." It is one of the reasons why he—along with every doctor you talk to—proselytizes on the use of sunblock, "reapplied frequently," he underscores.
Sobel, a native New Yorker, jokes that while he was a star basketball player during his formative academic years on the Lower East Side, he realized a career with the Knicks was not in the cards and so a more prudent course lay in medical school. A graduate of Albert Einstein College of Medicine, Sobel was the original editor-in-chief of the International Journal of Cosmetic Surgery and Aesthetic Dermatology. He opened his first practice in 1980 and then moved Sobel Skin to Park Avenue in 2000.
A PERSONALIZED APPROACH
Over the years, he's expanded the office so that today, in the more than 4,000-square-foot facility, there are seven treatment rooms and an AAAHC-accredited operating room. The recently renovated space is beautiful, and has the ambience of a friend's cozy living room. He and his team offer not merely medical services, but also cosmetic and rejuvenation treatments. He built Sobel Skin on the guiding principle that everyone is a person, first; a patient, second; and a number, never. That personalized approach has kept his clientele loyal and ardent.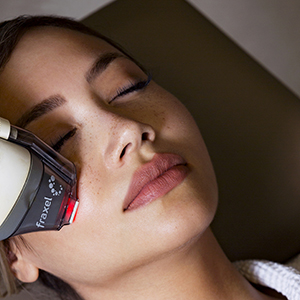 In 1991, he developed the product line DDF, one of the first dermatologic, therapeutic skincare lines, which he remains very proud of; Procter and Gamble subsequently purchased it, and today it is under the aegis of Designer Parfums. An outspoken advocate for preventive measures for your skin, he is currently developing another premium, but affordable, skincare line, with products for the face, eyes, and body, featuring an advanced retinol serum and brightening vitamin C serum.
New York Lifestyles recently sat down with Dr. Sobel to discuss preventive and reparative measures for skincare.
What should we do as the first line of defense against the sun?
Of course, the first thing is sunblock or sunscreen, with an SPF of 30. If you are walking back and forth to the car or grocery store, you could use a sunblock with a lower SPF of 15 under your make-up. However, you need to keep reapplying any sunscreen, every two to three hours.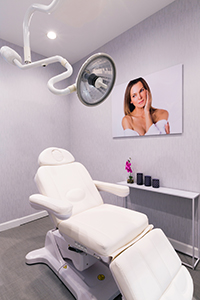 After a prolonged time in the sun, should a person get a skin check-up?
You should certainly look for any subtle changes in your skin. Of course, it's more prudent to go to the doctor for a body scan so that a trained physician can look for suspicious lesions; they don't happen overnight, and in general, they accumulate over 15 to 20 years, and then suddenly you find something. Most of the worse sun damage has occurred before age 18. A schooled eye will look for any pigmented lesions, rough spots, abrasions or sores that do not heal, scaly red areas, and other irregularities.
Tell us more about what the sun and damaging UVA and UVB rays will do to skin?
UVA and UVB rays change skin cells and can cause pre-cancerous conditions and cancer: basal cells, squamous cells, and melanoma. The rays release free radicals that can damage healthy skin cells; pollutants, such as the sun and smoking, both cause free radicals that damage healthy cells and cause them to cease functioning properly. Free radicals also disturb the skin's collagen, and the elastin becomes less elastic, less resilient, and it makes us look older before our time.
Is it possible to coax our skin back to looking less weathered?
You want to use creams that are hydrophilic, that help retain water; products including glycolic, lactic, or salicylic acids. They help keep moisture in and at the same time, slough off dead skin cells, leaving the skin softer.
Is there anything you'd recommend that is more aggressive?
Yes, a medium-to-deep chemical peel, perhaps with 70 percent glycolic acid or 35 percent trichloroacetic acid. We also do laser treatments. I recommend the Clear + Brilliant laser. With a lot of sun damage, most people would need three or four treatments, two to three weeks apart. Slightly more aggressive is the Fraxel laser, which renews the skin's surface, improves skin texture and tone, gives a refreshed look, and can reverse visible signs of aging. It is the gold standard and can eliminate pigmentation; it also helps get rid of pre-cancers growths.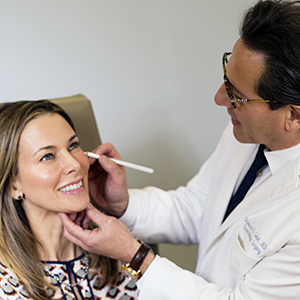 We have noticed an uptick in the number of men seeking rejuvenation. Have you seen this in your practice?
I'd say about 20 percent of my patients are men. They come to our practice for many of the same reasons women do—standard dermatology-related issues, skin cancers, acne, hair loss, and also for a variety of facials and injectables. Additionally, they come for laser treatments, for tattoo removal, for fat reduction, and liposuction on love handles. We use local tumescent anesthesia only, so I can make sure the results are perfectly symmetrical—something we could not do if the patient were under full anesthesia. The follow-up to any of my liposuction procedures is the new Emsculpt laser, and with four treatments over a two-week period, a man can regain a washboard stomach.
For more information on Dr. Howard Sobel and Sobel Skin, visit sobelskin.com.