8 PRODUCTS WE'RE THANKFUL FOR
By Gerrie Summers
There are some beauty products that you discover and say, "Where have you been all my life?" That face primer, hand and foot mask, or even a pillow which keeps you wrinkle-free. Here some great beauty items to be thankful for—and will never let you down.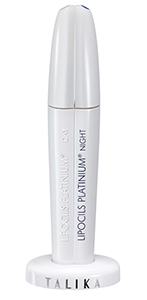 TALIKA
Lipocils Platinum
Who doesn't want
thick, lovely lashes? Harsh products and
the march of time causes eyelashes to
thin out. You'll love Lipocils Platinum, a duo of day and night serums that adjust to
the natural biological growth cycles of eyelashes. (And the magnetic stand is so handy.)
Info: $119;
talika.us.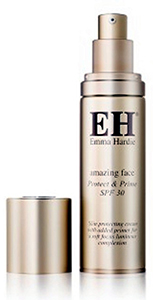 EMMA HARDIE
Amazing Face Protect & Prime SPF30
This lightweight cream solves the dilemma of putting sunscreen on
top of your perfectly applied foundation. Don't you just hate that? But you need
that protection! Amazing Face Protect & Prime SPF30 can be worn underneath your makeup and makes you look flawless with its light diffusing formula, evening out the complexion, blurring fine lines and pores. Info: $72;
shop.emmahardie.com.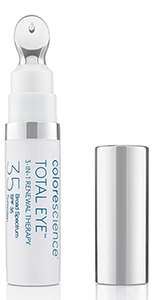 COLORESCIENCE
Total Eye 3-in-1 Renewal Therapy
SPF 35
Improve the
appearance of the
total eye area and
treat dark circles, puffiness, fine lines
and wrinkles with
Total Eye, which contains mineral sunscreen to protect against UVA/UVB
rays and the damage overexposure to sun does to delicate eye area. Info:$69;
colorescience.com.
AGADIR
Argan Oil Spray Treatment
Argan oil is rich in essential fatty acids and nourishing vitamin E, ingredients that protect, repair and restore dry and damaged hair and keeps it healthy. Agadir's Argan Oil Spray is a leave-in treatment that contains 100 percent natural, certified organic argan oil. It's perfect for treating split ends, preventing breakage, protecting hair against heat and chemical damage. If you have color-treated hair, it reduces fading. Plus, it contains sunscreen to protect your scalp. Info: $29.99;
agadirint.com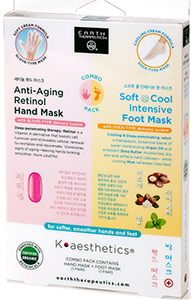 EARTH THERAPEUTICS
Anti-Aging Retinol Hand Mask & Soft
Cool Intense Foot
Mask
Many of us torture our hands (texting/cleaning) and feet (heels). Thank them for at least 30 relaxing minutes with the Anti-Aging Retinol Mask combo pack.
The glove hand mask is filled with moisturizing ingredients like shea butter and sunflower seed oil, plus retinol
and is designed to be compatible with touch sensitive digital devices (but please, relax and put that phone down!) The sock foot mask is infused with argan oil, shea butter and cooling mint to sooth tired tootsies. Info: $9.99;
earththerapeutics.com.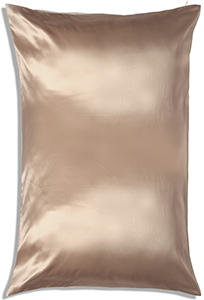 HOLLYWOOD SILK SOLUTION
Silk Pillowcase
If you are side or stomach sleeper, you know how a pillow can cause creases on your face. You'll be thankful for The Hollywood Silk Solution, a machine-washable pillowcase with high grade 100 percent silk on one side and quality cotton on the reverse. The long fiber mulberry silk reduces sleep wrinkles and is also safe for your hair. Info: $45;
thehollywood
silksolution.com.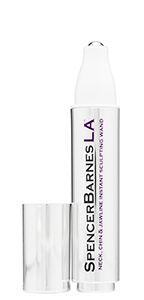 SPENCER BARNES LA
Neck, Chin & Jawline Instant Sculpting Wand
Hovering over the laptop and Smartphone is not only causing you pain, it can cause fine lines and wrinkles on your neck. The Instant Sculpting Wand dispenses product through an anti-microbial roller ball to glide across the neck to tighten and firm to give you an instant lift. It stimulates collagen and helps the skin retain moisture giving it a healthy and smooth look. Info:$89;
spencerbarnesla.com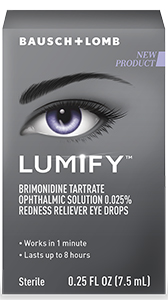 BAUSCH & LOMB
Lumify Redness Reliever Eye Drops
Your eye makeup game can be on with gorgeously applied eye shadow and eyeliner, but if your eyes are bloodshot, it's going to ruin your look. I'm not one for putting drops in my eyes, but Lumify refreshes eyes to make them appear whiter and brighter in 60 seconds. Info: $25.99 (.25 fl. oz.);
lumifydrops.com.