FALL IN LOVE WITH MAINE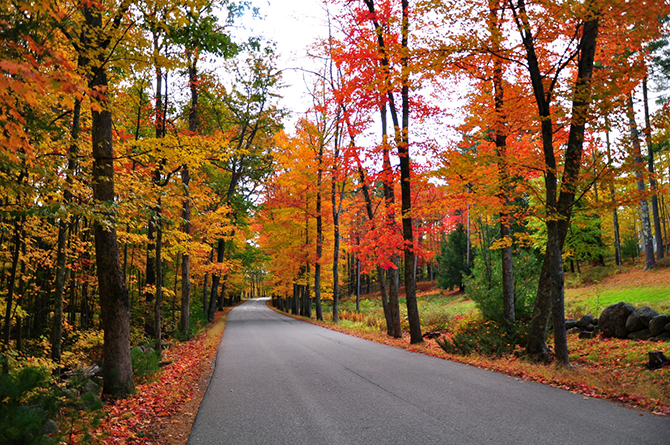 By Laurie Bain Wilson
The best time of year to visit Maine is now. No, seriously. The big chill has yet to come, the rates at the inns and resorts, like the leaves, have fallen, comfort food season has begun in the restaurants—hugs of hearty stews and heartening cocktails. And, most importantly, the fireplaces are cranking in guestrooms and lounges.
So, now that we've made our argument for why you should visit in late fall and early winter, here's where to eat, play and stay in the Pine Tree State.
OGUNQUIT
You must walk Marginal Way, a mile-and-a-quarter walking trail that snakes from Ogunquit Beach to Perkins Cove. This once-upon-a-time perfect little fishing cove is where you might expect to run into Jessica Fletcher. The ocean crashes on the cliffs, and yes, that is a whale offshore.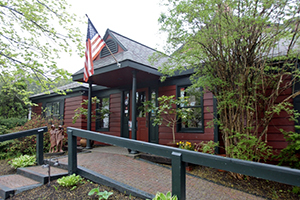 STAY
Colonial Inn An historic 1887 inn with a recent facelift, it's the perfect place to walk to Marginal Way, the shops, and beach. It's also affords guests a pretty porch to kick back; breakfast is included. Info: thecolonialinn.com.
Meadowmere Affordable and near Ogunquit Beach for seashell finds, for wooly sweater walks and the Kittery outlets for holiday shopping. Oh, and there's a spa too. Info: meadowmere.com.
EAT
Jonathan's is loved for its long-standing farm-to-table concept—and has been for 40-plus years with many menu ingredients sourced from their farm. There's also lobster, (baked stuffed, sautéed) and the chocolate mousse is award-winning. Info: jonathansogunquit.com.
The Front Porch Piano Bar and Restaurant Do not leave town without a pop into this lively spot. There's a restaurant downstairs, but you'll want to head upstairs to singalong with the piano player and crowd. Hard to get into during the summer; another reason to visit in the off-season. Info: thefrontporch.com.
---
KENNEBUNKPORT
This lovely Maine town is home to the Bush family compound, and Dock Square, the hub with shops and restaurants. Outdoor lovers will appreciate the Rachel Carson National Wildlife Refuge for nature outings. But the most compelling reason to visit this time of year is for the Kennebunkport Christmas Prelude when the town is gift wrapped with lights and decorations; begins late November.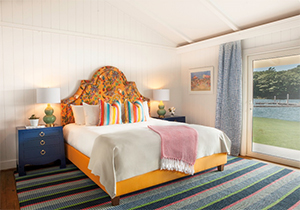 STAY
The Yachtsman Hotel & Marina Club Visit Kennebunkport for the festive Prelude and stay in one of the hotel's fun-loving, linked bungalows on the banks of the Kennebunk River. Note: The hotel is only open select weekends for the Prelude. Info: yachtsmanlodge.com.
Captain Fairfield Inn This nine-room inn housed in an 1813 Federal mansion has stylish touches all over along with hipster amenities like complimentary iPads and pops of color. And that wood-burning fireplace will warm any heart. Info: captainfairfield.com.
EAT
Boathouse A pretty spot on the Kennebunk River, the nautical chic eatery features a Maine-inspired menu, including a Lobster Bar. Info: boathouseme.com.
---
YORK/YORK BEACH/CAPE NEDDICK
York has all the ingredients for an off-season visit. Take classes at Stonewall Kitchen's Cooking School, a self-guided Cliff Walk tour, and snap gram-worthy pics of photogenic Nubble Lighthouse.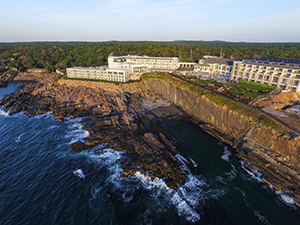 STAY
York Harbor Inn This lovely inn is comprised of six lodges, and guestrooms that feature fireplaces—as well as that requisite New England tavern and pub. Nice: Chef harvests the honey you'll enjoy at breakfast. Info: yorkharborinn.com.
Stage Neck Inn When moody Mother Nature checks into Maine, this hotel celebrates. It honors "the power of the ocean" with an assortment of all-weather outerwear for guests who wish to walk the beach or explore outdoors for those cloudy days. There are also many fireplaces to warm up and a spa to soothe the soul. Info: stageneck.com.
The Cliff House Just north of York Beach is this 226-room Cape Neddick stunner with mouth-gaping views from its perch on Bald Head Cliff. Stunning new suites and a spa make this stay a relaxing experience. The Tiller Restaurant has dramatic ocean views, and Nubb's Lobster Shack serves one of the best lobster rolls in Maine. Info: destinationhotels.com/cliff-house.
EAT
We're guessing you'll want a fireplace and lobster during your Maine visit—the Lobster Cove has both. Info: lobstercoverestaurant.com.
---
FREEPORT
This shopping destination is unlike any other. There are more than 170 designer outlets, including the L.L. Bean flagship store—and natural coastal beauty minutes away. Also, Freeport is only 15 minutes from Portland—a perfect vacay would be a foodie stay in Portland and then a shopping overnight in Freeport.
STAY
Harraseekett Inn Those shops are a two-minute walk from this lovely inn. Get the amazing lobster stew in the open-kitchen Broad Arrow Tavern, then head out to the fire pit to meet friends you haven't met yet. Book a room with a wood-burning fireplace and Thos. Moser Cabinetmaker furniture. Info: harraseekett.com.
EAT
Jameson Tavern Restaurant Super popular spot that serves scallops, lobster, clams—basically a taste of Maine in the heart of town. Info: jamessontavern.com.
Tuscan Brick Oven Bistro If you want the best pizza and chicken parm in town, this good-looking restaurant is where you go. Info: tuscanbrickovenbistro.com.
---
PORTLAND
Foodies flip for this tale of two cities—a progressive city with trending culinary scene and Old Port where you'll get a feel for the old fishing town. Take the Maine Food for Thought culinary tour (mainefoodforthought.com)—you'll visit six of the toughest-to-get-into restaurants in town and learn about Maine's forward-thinking food system. For a taste of the craft brewery scene, tour the Allagash Brewing Company (allagash.com)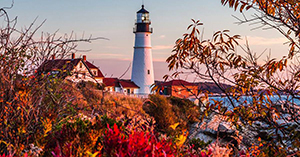 STAY
The Press Hotel Breaking news: This boutique hotel is housed in the former Portland Press Herald building and features handsome guestrooms, a headline-grabbing restaurant and a front-page location within walking distance to everything. Info: thepresshotel.com.
Portland Harbor Hotel A stylish spot in the middle of all the action (translation: some of the best restaurants in the country and home to one of them, BlueFin.) Nice: Comp bikes to explore. Info: portlandharborhotel.com.
EAT
Blyth & Burrows Sip a maritime-inspired cocktail and nibble on small lobster rolls, oysters on the half shell, and other tasty bits at this this award-winning restaurant. Info: blythandburrows.com.
Duckfat Here's one of the hottest sandwich spots in town, thanks to faves like local potato fries fried in duck fat. Info: duckfat.com.
The Honey Paw Asia meets Maine and the result is dishes like Lobster Curry. Mainers and visitors adore it. Info: thehoneypaw.com.
---
ROCKLAND/ROCKPORT
This is Maine's mid-coast region and an art lover's fantasy. Rockland is home to the Center for Maine Contemporary Art and The Farnsworth Art Museum. Rockland also hugs the Penobscot Bay and is the launching point for sailing and schooner trips (in the summer months).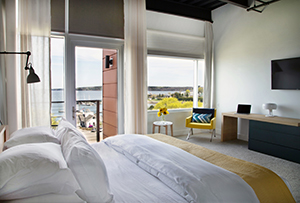 STAY
250 Main A 26-room boutique hotel that overlooks Rockland Harbor with rooms that are minimalist, flaunting reclaimed materials and industrial décor. Info: 250mainhotel.com.
Old Granite Inn An 1840's Federal Colonial granite house, this eight-room inn has great bones and is steps from the museums and harbor; hearty breakfast included. Info: oldgraniteinn.com.
Samoset Resort A year-round sprawling 178-room resort that dates to 1889 with heart-tugging views of Penobscot Bay. Info: samosetresort.com.
EAT
Enoteca Lounge Located in the Samoset Resort in Rockport is where, on a cool evening, you'll sip a Cabernet fireside at the communal wine table and share the crab and lobster fondue. Info: samosetresort.com/dining/enoteca-lounge.
For more information on Maine, go to visitmaine.com.