TECH TALK
Big Data Equals Good Health
By Will Read
If you are concerned about how to measure improvements in your health, seeking a motivation to get up and be active, or already keen on fitness and want to excel—then today's technology is ready to assist. While some feel that technological devices are a waste, if properly utilized having something which works with you to potentially achieve better health is, well, a no-brainer. Here our selection of good ideas to motivate you into achieving your goals—although still expect to sweat it out at the gym!
---
TIME FOR WEIGH-IN
The humble weighing scale used to be a simple dial and a number. Today's cream of the crop incorporate body analysis features to map out bone, muscle and water densities, heart rates, BMI numbers and even advise you of the weather conditions. Syncing data with an app on your cell phone or computer is the piece de resistance for developing trends and identifying when you are simply having a bad day.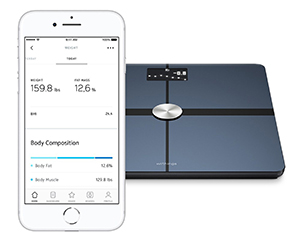 WITHINGS
Body + WiFi Composition Smart Scale
High-accuracy weight and full body composition is just the beginning for the Body +WiFi Composiition Smart Scale. Get to know this scale which a scale that coaches, rewards, and records all data automatically. And with tools including trend screens and nutrition tracking, you can set goals—and achieve them. It tracks weight, fat mass, muscle mass, water hydration, and bone mass. Info: withings.com.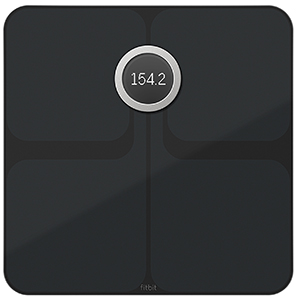 FITBIT
Aria 2 WiFi Smart Scale
An amazing device to measure weight, body fat percentage, lean mass and BMI. The Aria 2 WiFi Smart Scale conveniently syncs stats automatically to your Fitbit dashboard using WiFi encryption and tracks your progress with simple, easy-to-read graphs. Info: fitbit.com.
---
FITNESS TRACKERS
Fitness trackers enable us to capture every step, every type of workout and get an idea as to the calories burned from the perspective of figuring out the interaction between exercise, calorific intake and health. Today, there are also a number of sleep tracking tools available to understand how the mysterious world of sleep affects us, as well as devices to monitor how we meditate.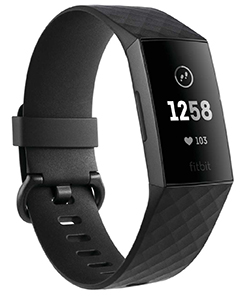 FITBIT
Charge 3
The Fitbit Charge 3
measures calorie burn, understands resting heart rate and more with 24/7 heart rate tracking with a battery life of up to 7 days. Choose from 15+ exercise modes (run, bike, swim, yoga, circuit training and more) set a goal, and get real-time stats during your workouts to see how you can keep getting better. Automatically record time spent in Light, Deep and REM sleep stages and see activity trends, health insights and personalized guidance in one place with Fitbit Today. Info: fitbit.com.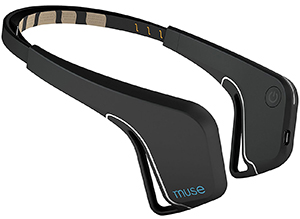 MUSE
Brain Sensing Headband
Designed to help you manage and reduce stress, the Muse Brain Sensing Headband gives real-time feedback on what's happening in your brain and teaches you how to achieve peace and calm. The headband monitors your brain activity during meditation and transmits this information to your computer, smartphone via Bluetooth. Info: muse.com.
---
DIET
Healthy eating and maintaining a healthy body weight are a couple of the best things you can do to prevent and control health problems such as heart disease, high blood pressure, type 2 diabetes, and some types of cancer. Although it's hard for some people to get all the proper vitamins and minerals you need, the elite juicer below will help put together a well-rounded healthy treat, while the nutrition scale will be there to keep you on track.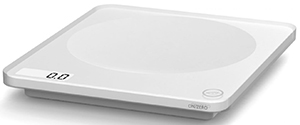 PHILIPS
Avance Juicer
Fiber is one of the most important nutrients in helping us prevent heart disease, diabetes, weight gain, some cancers, and also to improve digestive health. The Philips Avance Juicer has FiberBoost technology, which enables you to choose the texture of juice you prefer. Info: usa.philips.com.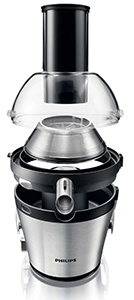 SITU
Smart Nutrition Food Scale
There's nothing better than a home-cooked meal made from scratch, and now with the ingenious SITU Nutrition Scale you can stay on top of your calorie and nutrient intake. The super smart scale is linked to an iPad app via Bluetooth and sends accurate information about the amount of salt, sugar, protein, and fat that's on your plate. By keeping a record of your nutritional intake, the app can help you learn more about nutrition. Info: amazon.com.
---
EXERCISE WITH DATA
Yes, all your sports equipment is now potentially connected. Get feedback and analysis for improved sports performance or simply more accurate exercise data. Have fun!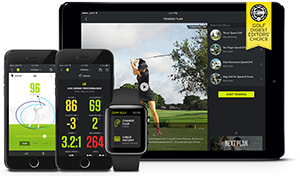 ZEPP
Golf 2 Swing Analyzer
Analyze your swing and capture data into your own highlights reel with the Zepp Golf 2 Swing Analyzer. Also available for Tennis, Baseball, and more. Info: zepp.com.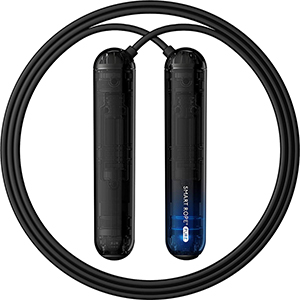 TANGRAM FACTORY
Smart PURE Jump Rope
Unleash you inner Rocky Balboa and get skipping and collecting data on your skills. The Tangram Factory Smart PURE Jump Rope LED version actually projects the number of rotations in front of your eyes. How cool is that! Info: tangramfactory.com.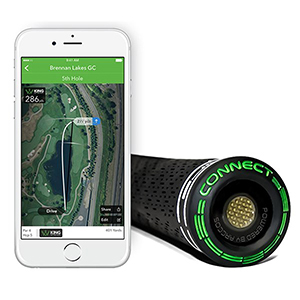 ARCCOS
360 Golf Sensor System
One of the frustrations with adopting golf as a hobby is the time invested—not to mention the cost. To help you along in your game, Arccos 360 Golf Sensor System provides instant feedback on your game with sensors that are easily inserted into the grip of each club. Compatible with iPhone and Smartphone. Info: arccosgolf.com.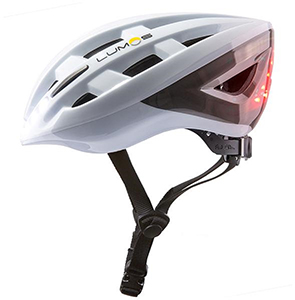 LUMOS
Smart Bicycle Helmet
Cycling around New York, you need to be safe and be seen. Now it's possible with the Lumos Smart Bicycle Helmet which features super bright LED lights positioned on the front and back to indicate to drivers and pedestrians your intentions. Info: lumoshelmet.co.