HOME FOR THE HOLIDAYS
Make It Festive With Tips From Larry Scott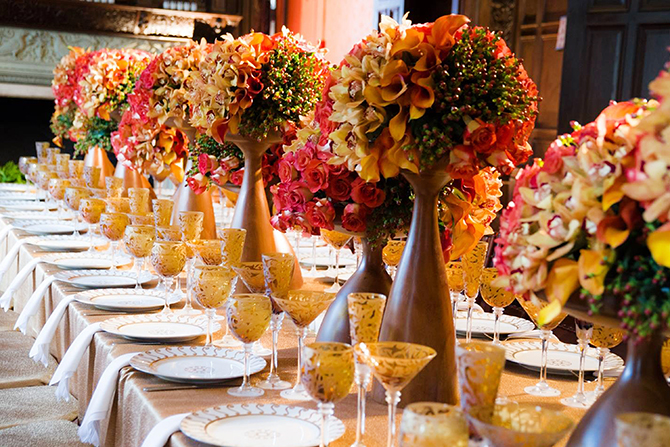 By Elizabeth Darwen
Long before he was lauded as the Master of the Extraordinary, Lawrence Scott Gottesman was overseeing his catering business and subsequently a very successful Long Island restaurant, Larry And The Redhead. It wasn't long before word spread of his incredible celebrations and the start of Lawrence Scott Events.
"I always wanted to be different and not follow the crowd. My idea was to be the original—not the franchise that follows the original," he explained. And so with the realization of Lawrence Scott Events, Larry compiled a long list of loyal A-listers who have continued to return to him year after year for his expertise and personable approach. Michael Bolton, Judge Judy, Howard Stern, Vera Wang are just a few of the headliners on the list that runs the gamut from entertainment to philanthropic.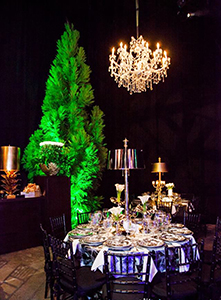 ORIGINAL CONCEPTS
Part of what sets Scott's style apart is his innate understanding of his guests and making everyone feel included. To him it is all about the mix —the high and the low, the formal and the relaxed—that comes together to make a truly standout celebration. "The challenge is staying current. I like to set the trends and lead and not worry about what others may think," he explained. "We achieve that by being different. And as they say, timing is everything." Perfect timing coupled with exacting choreography are what Larry's signature moments are all about; it gives the party life and smiles and unforgettable memories!
Larry Scott, through his event planning expertise and long-standing dedication to the community, has also devoted himself to charitable causes for many years. He supports more than 30 not-for-profit endeavors annually, including the Global Lyme Alliance for the past four consecutive years. As well he's produced and supported the Feinstein Institute Summer Concert featuring Fergie, the Southampton Hospital Annual Summer Gala. Other charitable causes close to Larry's heart are Make-A-Wish®, Live Out loud, Forward Face, City of Hope, and MS, to name a few as well as producing a glittering array of private soirées.
MAKE IT EASY Like you, Larry will be busy this holiday season executing some exciting festive parties for his clients. We asked him what is most important to keep in mind when planning an enjoyable and relaxing seasonal gathering. Here's what he had to say: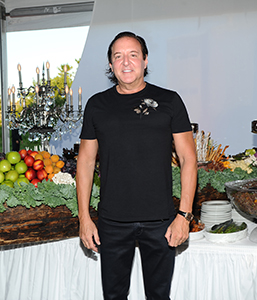 Larry Scott
Always make sure food is in abundance. Nobody wants to run out of food. All those leftovers can be enjoyed during the next few days or put in the freezer.
Serve either family-style down the center of the table or set up a buffet. This way guests have choices and there is something even for the most discerning dinner guest.
Sit the children together at the end of the table.
If not using staff to help serve the food, make a self-serve bar on the kitchen island.
Most important: Enjoy your party. Follow these simple suggestions so that you connect with guests—and not running from table to kitchen.
Larry Scott has always believed that "more is more" and nowhere is this approach better showcased than in his awe-inspiring displays and gourmet food offerings. There are as many varieties to the delicious dishes and drinks served as there are themes which also add to the visual impact and playful possibilities!
For more information on Lawrence Scott Events, visit lawrencescottevents.com.