FEAST ON THIS
Gather One And All And Give Thanks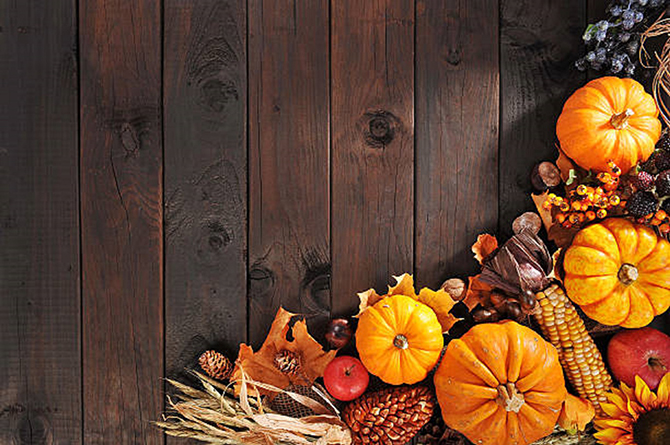 By Peter Elston
If a reservation feels like the best thing you could make for Thanksgiving dinner, you're not alone. Whether visiting for the holidays or simply enjoying the Thanksgiving Day with family and friends, New York City offers plenty of options to whet your appetite—from prime-aged steaks and Italian hospitality to Provencal charm and, of course, roast turkey. Here, some select picks for an enjoyable Thanksgiving dinner as well as some holiday guidance from some culinary experts.
---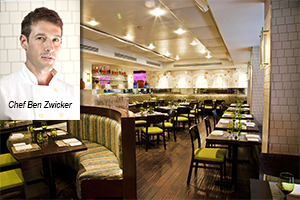 T-Bar Steak & Lounge
T-BAR STEAK & LOUNGE
A classically-chic Upper East Side eatery, T-Bar Steak and Lounge offers outstanding cuisine in a casual yet elegant space. Under the watchful eye of restaurateur Tony Fortuna and Executive Chef Ben Zwicker, T-Bar is a new spin on the upscale steakhouse. The menu features a wide range of dishes, ranging from well-cooked renditions of classics, to refined and inventive plates, providing the ultimate dining experience.
Thanksgiving Menu T-Bar will serve its robust prix-fixe Thanksgiving menu with appetizers including Pumpkin Soup along with Amish Roasted Turkey with Sage Gravy, Stuffing, and Sweet Potatoes.
A Chef's Celebration A San Francisco native has worked in the kitchen of the Four Seasons Hotel as well as notable restaurants in NYC. Before too long, Ben Zwicker found himself at T-Bar as executive chef. One of his favorite side dishes is cranberry sauce and told us, "I make it a few weeks ahead to ensure the flavors have time to marry." Info: tbarnyc.com.
---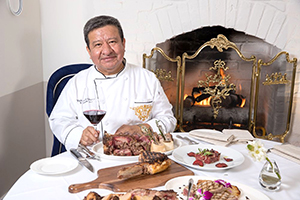 Chef Victor Chavez
GREENWICH STEAKHOUSE
The legendary Chef Victor Chavez along with Benny Gocaj brings you a dining experience unlike anything you've experienced. Greenwich Steakhouse offers a uniquely upscale New York City experience in an exquisitely designed three story West Village townhouse. In 2016, after an impressive 38-year long career with Smith & Wollensky, Victor Chavez retired. Less than a year into his retirement, Chavez couldn't escape the dream of opening his own restaurant. He decided to make his comeback, but this time in a totally different intimate, downtown setting—something he had always wanted to do.
Thanksgiving Menu Greenwich Steakhouse will be serving a traditional Thanksgiving dinner with all the fixings along with signature menu selections including Filet Mignon, and Strip Steak. Be sure to toast the holiday with a cocktail or wine from an extensive bar menu.
A Chef's Celebration Throughout his career culinary icon Chef Victor Chavez has always had an affinity for making that prefect steak. Whether it's for Thanksgiving or any other special occasion, he makes this celebration extra special with his personal favorite—Cajun Ribeye made with a perfect blend of black, cayenne, and white peppers; paprika; garlic powder chili powder; dried basil; ground cumin; and thyme. Info: greenwichsteakhouse.com.
---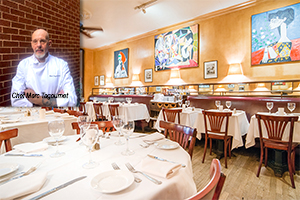 Demarchelier Interior
DEMARCHELIER RESTAURANT
Authentic French Bistro Demarchelier, owned by artist Eric Demarchelier, is a little bit of France in New York City. Every meal that leaves its kitchen aims to capture the soul of authentic bistro fare. His loyal following not only enjoys the excellent cuisine but also a glimpse into the French-born artist paintings adorning the restaurant's walls. Eric's artistic style encompasses figurative, geometric abstraction and abstract expressionism as well as landscape and portrait. He began painting in the 1990s and to the delight of diners, rotates the art exhibited on a yearly basis.
Thanksgiving Menu: The restaurant will be serving their regular menu and prix-fixe specials which will include Roasted Turkey Breast served with Stuffing and Cranberry Sauce with a side of Mashed Potatoes, Broccoli and Baby Carrots. Be sure to leave room for the delectable Pecan Tart.
A Chef's Celebration Chef Marc Tagournet spent several years as executive chef at the Nikko Hotel in Taichung, before coming to New York to run Trois Marches with his brother Pierre. Now well-established at Demarchelier where he serves the finest French fare, Tagournet confessed that turkey is not one of my favorite dishes. I love to celebrate special occasions and often serve Duck a l'Orange. It's the season for duck and makes a perfect Fall dish." Info: demarchelierrestaurant.com.
---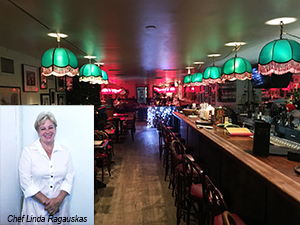 Russian Samovar Interior
RUSSIAN SAMOVAR
This Theater District favorite boasts a 19th-century feel, complete with picturesque green and red shades and Russian folk prints. Ballet Legend Mikhail Baryshnikov and Nobel Prize winner for poetry Joseph Brodsky are former partners, and Cyndi Lauper and Liza Minnelli have been known to stop by and offer the odd performance. The legendary location, formerly known as Jilly's Saloon, also used to be frequented by Frank Sinatra and The Rat Pack. The elegant establishment is famous for its 26 flavored vodkas prepared in-house, alongside its many Russian delicacies. Now owned by Roman Kaplan and managed by his daughter Vlada Von Shats and her two sons Michael and Nicholas, Russian Samovar offers some of the finest Russian cuisine in New York.
Thanksgiving Menu This Thanksgiving Russian Samovar will be serving its traditional Russian fare including Shashlik Karski (Rack of Lamb) marinated in Georgian spices, Beef Stroganoff, Veal Pojarksi (Ground Veal and Breast of Chicken Cutlets), Chicken Kiev, and Pelmeni (Veal, Beef, and Chicken Dumplings). Of course, you'll find turkey, duck, and goose on the menu too.
A Chef's Celebration Born in Estonia, Executive Chef Linda Ragauskas moved to the U.S. some 25 years ago. Her long stint as executive chef at this iconic restaurant has earned her the status of one of the city's notable chefs specializing in Russian cuisine. One of her favorite seasonal meals that takes her back to her childhood in Estonia is Roasted Goose prepared with apples, prunes, and cabbage. Info: russiansamovar.com.
---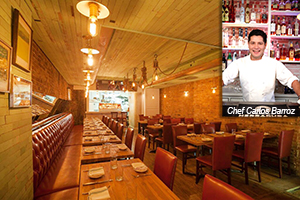 La Pulperia Hells Kitchen
LA PULPERIA
The restaurant is the creation of Victor Medina and Carlos Barroz, who also serves as the Executive Chef. Named after the general stores found throughout South America, La Pulperia offers Barroz's simple yet refined cuisine from the countries of Latin America with contemporary culinary influences from Spain and Italy. The restaurant draws inspiration from the authentic pulperias of South America, with handcrafted floor tiles from Mexico, reclaimed wood from Brazil on the ceiling and walls, and abundant shelving displaying top shelf liquor, fresh produce, and wine.
Thanksgiving Menu All three of its restaurants will serving a special Thanksgiving menu with a Latin twist. On the menu Roasted Pumpkin Empanadas with Butternut Squash, Lemon-Lime Roasted Turkey Breast with Creamy Brussels Sprouts. Finish off with Pumpkin Tres Leches Cake with Berries.
A Chef's Celebration For Chef Carlos Barroz it's what comes after Thanksgiving that makes the difference. "My personal favorite is to use the leftover turkey and to make chipotle turkey chili or turkey stew." Info: lapulperianyc.com.