ON THE BIG SCREEN
By Jenny Peters
THE OSCAR WATCH BEGINS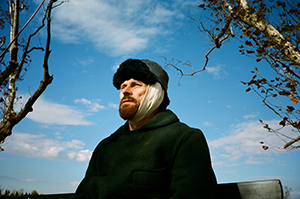 AT ETERNITY'S GATE
Rated: PG-13
Four times may be a charm for Willem Dafoe, who stars in this emotional biopic about Vincent Van Gogh's tortured life. Dafoe's performance in At Eternity's Gate has already garnered him the prestigious Volpi Cup for best actor at the Venice Film Festival and it may well finally win him the Academy Award in the same category. The veteran, award-winning actor has been nominated for best supporting actor three times over the past 30 years but never taken home that ultimate prize. Helmed by artist-turned-film-director Julian Schnabel (who also has an Oscar nomination for best director), the movie is an intense look at the last years of life of one of the world's legendary painters.
---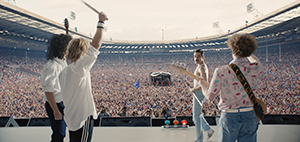 BOHEMIAN RHAPSODY
Rated: PG-13
You'll be cheering by the end of this wonderful film that follows the lives of singer Freddie Mercury and the rest of the band members of Queen (Brian May, John Deacon and Roger Taylor), the rock band that ruled the airwaves in the 1970s and 1980s. With a brilliant performance by Rami Malek in the lead role of Freddie Mercury and a fast-paced, fascinating look at Queen's rise to superstardom, Bohemian Rhapsody is sure to garner plenty of attention when the Academy Award nominations are announced on January 22, 2019. Don't miss this movie, especially if you love rock and roll.
---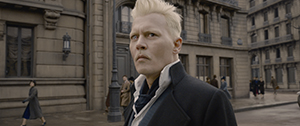 FANTASTIC BEASTS: THE CRIMES OF GRINDELWALD
Rated: PG-13
This second installment of J. K. Rowling's five-film set of prequels to her Harry Potter sagas is led by Oscar winner Eddie Redmayne, who again plays "magizoologist" Newt Scamander in this magical fantasy. Oscar nominees Jude Law (who plays a young Albus Dumbledore) and Johnny Depp (as the very evil, very blond Grindelwald) join him in the Wizarding World that Dowling has so masterfully created. The first installment won the Academy Award for best costume design; we're predicting that Colleen Atwood, who returns with her gorgeous 1920s clothing and has four wins and twelve nominations, will be on the Oscar short list once again.
---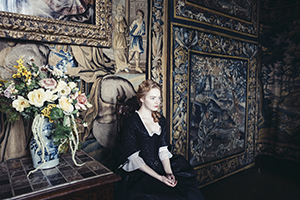 THE FAVOURITE
Rated: R
The Favourite took the Venice Film Festival by storm, as filmgoers loved this tale of intrigue among the women who ruled Britain for a few short years in the early 1700s. Olivia Coleman (The Night Manager) stars as Queen Anne, with Oscar winners Rachel Weisz and Emma Stone vying in her court to be her favorite confident and advisor. This sumptuous production is sure to grab Academy voters' attention, not only for the expert acting, but also for the script, cinematography, costumes and more.
---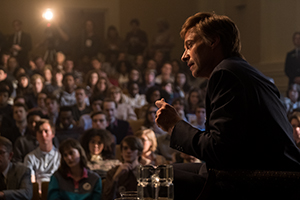 THE FRONT RUNNER
Rated: R
In yet another true-to-life tale that's likely to garner Oscar nominations for star Hugh Jackman (he was nominated once before, for Les Miserables) and writer-director Jason Reitman (who has four nominations), The Front Runner takes us back to when politician Gary Hart was the Democratic man of the hour heading into the 1988 U. S. presidential election. The handsome married candidate looked like he was on the way to the White House, until the news broke that he was in the midst of a hot and heavy extramarital affair. Sara Paxton, Vera Farmiga and Oscar-winner J. K. Simmons co-star in this compelling political drama.
---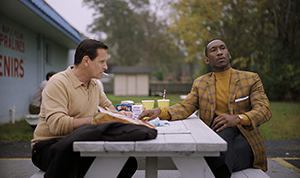 GREEN BOOK
Rated: PG-13
Oscar winner Mahershala Ali and Oscar nominee Viggo Mortensen star in this buddy road movie with a big twist. Director-writer Peter Farrelly (There's Something About Mary) taps a real-life story from the early 1960s, following a black pianist and his white driver on a journey through the segregated South, as they move from gig to gig in this comedic, yet telling, drama. The "green book" of the title is the real book that African-Americans used during that era to know the places across the South where they could safely stay.
---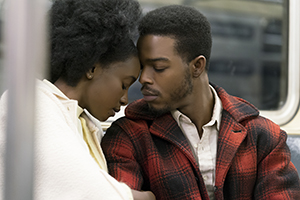 IF BEALE STREET COULD TALK
Rated: R
Barry Jenkins, the writer-director of Moonlight, the 2017 Best Picture Academy Award winner, returns to the big screen with this adaptation of novelist James Baldwin's If Beale Street Could Talk. Stephan James (Race) and newcomer KiKi Layne play star-crossed lovers in Harlem of the 1970s, whose lives are upended when he is unjustly arrested and imprisoned. As the couple tries to negotiate the racially charged justice system with the help of his mother (Regina King), they are confronted with the harsh reality that the color of their skin may be enough to cause the truth to be ignored.
---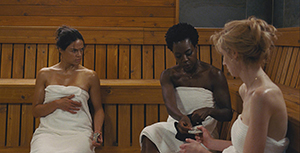 WIDOWS
Rated: R
An all-star cast joins Oscar-winning director Steve McQueen (12 Years a Slave) and writer Gillian Flynn (Gone Girl) in this crime thriller that's filled with desperate women (the Widows in the title) and terrible men. Academy Award winner (and three-time nominee) Viola Davis leads the four widows (Michelle Rodriguez, Elizabeth Debicki and Cynthia Erivo round out the group) whose criminal husbands have died, leaving them to pick up the pieces. Watch for those bad men played by Academy favorites including Robert Duvall, Liam Neeson and Colin Farrell, too, in this modern battle of the sexes.