TIME OUT WITH…
Chef Salvatore Marcello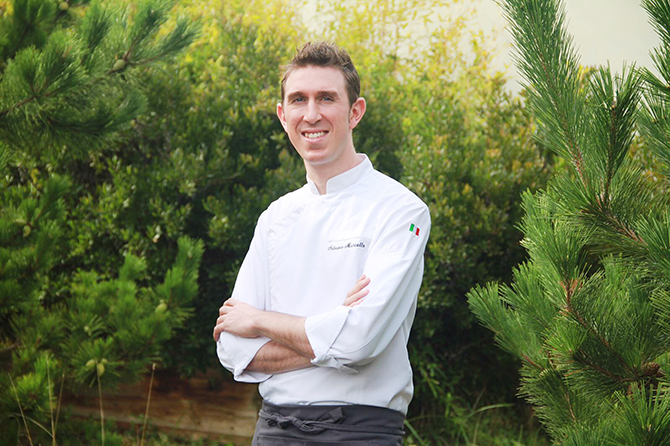 Chef Salvatore Marcello
By Peter Elston
Since his arrival in New York, Executive Chef Salvatore Marcello has brought his culinary expertise to celebrity favorite MAMO Restaurant. Originally from Naples, Italy, Salvatore was born into a family of cooks and bakers, igniting his passion for food from an early age.
At age 13 he left home to attend the Scuola Alberghiera in Formia, Lazio which helped foster an illustrious career in some of Europe's foremost kitchens. "It was more of a calling than a realization. I grew up in Naples, Italy to a family of cooks and bakers, so you could say it was in my blood," he said laughing.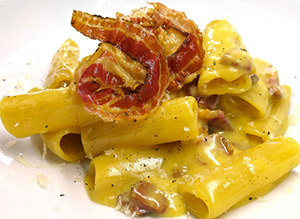 EXPERIENCE THAT COUNTS
Then his journey began: First at the Quisisana in Capri, as a summer job, and then to St. Moritz in Switzerland for another summer. After graduating from the Scuola Alberghiera, Salvatore returned to the Quisisana for the summer, and went further north in Italy, to work with Chef Massimo Spigaroli. This experience inspired Salvatore to step away from his comfort zone, and he began working for Rocco Forte hotels, first as a Chef de Partie in Frankfurt, then in Berlin. Less than 18 months later, he was promoted to Sous Chef at The Richemond Hotel in Geneva, where he would make his home for several years. His dedication has paid off well. "To be a successful chef you need to be passionate, hard-working, committed, and prepared to miss out on a lot of holidays."
But it was during his time at The Richemond, Salvatore met Michelin-starred Chef Fulvio Pierangelini of the world-renowned Gambero Rosso. Pierangelini was seeking a right-hand man and was confident that Salvatore was the right man for the job. He took Salvatore under his wing, and the two traveled throughout Europe working through hotel openings, food and beverage transitions, and menu redesigns. After almost three years with Pierangelini, Salvatore soon realized he missed having "his" kitchen, and so he returned to Geneva to open il Vero at the Grand Hotel Kempinski, as its Executive Chef.
HERE COMES THE BIG APPLE
But bigger things were on the horizon for this talented chef. In August 2015, Salvatore visited New York on holiday and discovered an affinity for the city and its food culture. He realized then that the time had come to follow in his younger self's footsteps, and step out of his comfort zone, yet again. He soon realized that New York City was the place to be—and moved here in October 2016.
When Salvatore brought his culinary genius to NYC, people took notice, and he began cooking private dinners and learning from New York's best-known restauranteurs while looking for his perfect fit. It was upon meeting Mike Mammoliti and the MAMO team that he realized he had found his New York home, and a place to grow further and shine. It was at this point Salvatore felt he was home. "It was exciting when I signed my contract at MAMO; it took some time to find the perfect restaurant and I'm lucky I did," said Salvatore.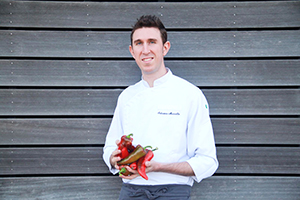 Night after night, diners enjoy the best any season has to offer with an incredible menu created by Salvatore. Here he offers dishes prepared with the best ingredients that are traditional to southern Italian cuisine in an intimate yet elegant setting. The bi-level restaurant includes a casual dining room on the ground floor and a more formal dining space upstairs.
Of course, with non-stop planning, cooking, and creating behind the scenes, we wondered if one of New York's top chefs ever gets to enjoy some downtime. "We all know there is no such thing as a typical day, so I make sure to keep some things consistent. Every day starts with an espresso at home—no matter what!—and ends with a hot shower. The time between, of course, is unpredictable, which makes it even more important that I bring my positivity and passion to whatever the day throws at me" he told us. When he does break away from the kitchen, Salvatore loves to discover New York City. He told us Union Square is tops on his list (because of the market, of course), The Highline, because "I had a life-changing walk along it." And Central Park where he sometimes frequents to clear his head.
For more information on Chef Salvatore Marcello and MAMO Restaurant, visit mamonyc.com.