TED HOFFMAN
Men's Grooming Takes Flight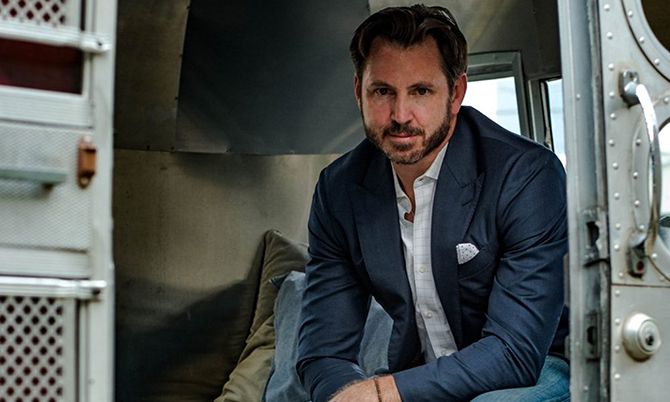 Ted Hoffman
By Bailey Beckett
Iam by nature a risk taker," says Ted Hoffman. Is he ever! A veteran of Merrill Lynch, Morgan Stanley, and Wells Fargo, where he managed institutional trading desks for more than a decade, Hoffmanleft a cushy life in New York and moved to Dallas to launch a $75 million equity-based hedge fund but wound up the proprietor of a mobile barbershop.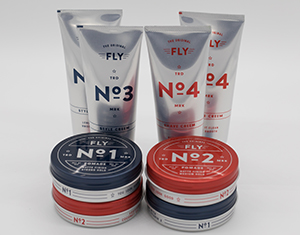 And now, using the financial acumen that made him a star on Wall Street, Hoffman has launched a line of men's grooming products inspired by his shop called FLY. From hair pomade to shaving cream and even a candle, the brand harkens the spirit of a rugged Steve McQueen with the masculine elegance of stars like Chris Hemsworth, Ryan Gossling, and Jake Gyllenhaal. The products are currently available in top grooming salons across the country as well as online. New York Lifestyles met up with Ted Hoffman to find out a little more about his new venture.
What inspired you to create FLY?
I have had one heck of a career and journey thus far. Since graduating from Syracuse University in the 1990s, my resume has been so diverse, from boxing instructor in New York to institutional sales/trading on Wall Street, and then being a partner in a Hedge Fund in Dallas. FLY was a fun passion project for a former girlfriend and me. The idea came during our first trip together to Santa Fe where we visited a gallery with great vintage Life magazine photos from the 1970s. At the time, barbering was trying to make a comeback, and we felt the Dallas market needed an authentic, cool barbershop. We also thought having it mobile was a great twist.
What is unique about the product?
We started with the basics: What works? What do guys need and want? And how can we make it better? I have an amazing talented chemist, formerly of Kiehl's, who is as passionate about creating great products as I am. The formulation process is challenging; matching the portfolio to market needs and market opportunities is harder than you think. Sourcing is so essential—you want the best ingredients from the best makers—something that is effective, safe and will help accentuate the hair and skin. And we tweaked it a little. Users will know and feel the difference with FLY. Our fragrance has also become a key trademark/buzz creator. It instantaneously evokes so many emotions and memories. And that was important for us to distinguish the FLY brand. Because we are looking to create more than just products but an attitude and way of life. Our candle has a unique scent. It almost has a taste. And it's disarming and unexpected.
Why did you call it FLY?
It was really important to us to create a barbershop experience that was cool, and we felt the best inspirational icon was Steve McQueen. Since our Airstream was vintage, we wanted our name to be vintage cool. Once we launched products, our name played an even bigger part of our ethos. Also, to me flying says freedom. You are going in any direction you want, you're in control, and you are limitless.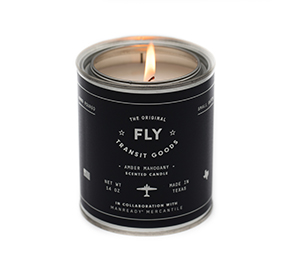 Who is your audience?
We like to think FLY will appeal to everyone because we are building a big tent. Our ingredients are time-tested and effective, our price points are super reasonable and accessible, our packaging is classic without being pretentious, and our message and brand are inclusive. I'm always interested to see who is buying. The most significant new category are moms buying for the younger sons age 10 to 16. We always send thank you emails to our customers once purchased. We are also excited that 90 percent of our customers online reorder again.
Who is that man you envisioned when creating FLY?
Hands down, McQueen. He was the arbiter of cool and the most versatile of men. He was a guy's guy but cared about how he looked. He was rugged, but it wasn't spontaneous. He put some effort into it. And that's cool. Even at that time, men wanted to look their best.
And it's not exclusive or unattainable. You don't have to be a celebrity to look like that. A clean cut, close shave or well-trimmed beard and well fit clothing is a look anyone can achieve. It's a state of mind. A level of confidence you carry with you.
For more information on FLY, visit flybarbershop.com.