ON STAGE
New York City Center
By Lori Zelenko
Known as "the people's theater," New York's City Center remains 75 years later a place where dance, theater, opera, and music can all be enjoyed under one roof. Over the decades, Leonard Bernstein, Barbara Cook, José Ferrer, Helen Hayes, Marcel Marceau, Paul Robeson, Beverly Sills, and Orson Welles all performed on the City Center stage. George Balanchine and Lincoln Kirstein famously established New York City Ballet, Laszlo Halasz founded New York City Opera, the Joffrey Ballet began a thirty-year residency, and the list of celebrated talent who've crossed the City Center stage continues.
In 1923, the Ancient Order of the Nobles of the Mystic Shrine (The Shriners) built what we now know as City Center as a meeting hall called Mecca Temple. Its neo-Moorish architecture makes the theater distinctive today, but it was nearly demolished: Mayor Fiorello LaGuardia and City Council President Newbold Morris saved it from the wrecking ball. It reopened in 1943 as Manhattan's first performing arts center with the civic mission to present the best in the performing arts for all audiences.
So what's in store for us this Winter season at City Center? Time to kick up your heels and get in the spirit of favorite musicals from the Golden Age of Broadway. Musicals were integral to City Center's success in the early years, Carousel, Oklahoma!, and Show Boat all graced the stage. But the galvanizing moment came with the first season of the Tony-honored Encores! series in 1994. Going strong decades later, Encores! brings us fresh takes on old favorites.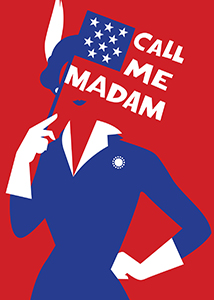 CALL ME MADAM
February 6th – 20th
You could say the show is a precursor to TV's Madame Secretary—add music and humor and leave the politics to broad strokes and fabulous dance numbers. Ethel Merman starred originally on Broadway (1950); bold and brassy in this satirical look at American politics and foreign policy, a spoof of America's penchant for lending billions of dollars to needy countries.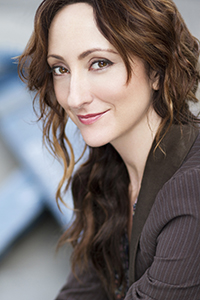 Tony nominees Carmen Cusack takes on the role in the Encores! production as the "hostess with the mostess," and ambassador to the fictional country of Lichtenburg. She plays Sally Adams, a socialite widow who may be good-hearted but is not quite up to speed on political maneuverings and pokes fun at a far more polite and benign political world than the one we live in today. Comedian Randy Rainbow joins the cast, known for his viral musical parody videos, he sends up some of our more theatrical political figures, giving us a modern perspective to look forward to with this version of Call Me Madam.
The memorable songs, deemed "fresh, light and beguiling," by The New York Times when the show originally opened, return. "It's a Lovely Day Today" and "Something to Dance About," along with Berlin's most famous counterpoint duet, "You're Just in Love," will bring smiles and recollections if you saw it way back when or enjoyed the original Encores! revival twenty-odd years ago.
---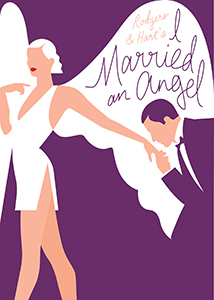 I MARRIED AN ANGEL
March 20th – 24th
Here's some interesting trivia: "I Married An Angel," was Jack and Jackie Kennedy's wedding song; their storybook romance got off to an enchanting start with the Rodgers and Hart tune. The show was Rodgers and Hart's third major collaboration with choreographer George Balanchine; dating from the 1930s, it was an early step in the transition from the vaudeville-inspired productions of the Jazz Age to musicals as we know them today. A more sophisticated and innately theatrical production than audiences were accustomed to at the time; it remains whimsically charming.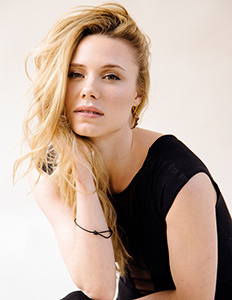 Blending drawing room comedy with glorious dance sequences, the plot revolves around an unhappy, and a rather unscrupulous banker who marries an angel who's come down from heaven to save him from his sins.
Originally, Balanchine cast his then-wife, Vera Zorina, as the Angel, showing her off her talent with some extraordinary dance intervals. With history delightfully repeating itself, the Encores! production will be directed and choreographed by Joshua Bergasse for his soon-to-be wife, New York City Ballet principal dancer Sara Mearns.
---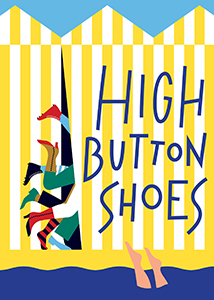 HIGH BUTTON SHOES
May 6th – 12th
High Button Shoes isn't performed often so there's no reason not to reserve your tickets now. Look forward to the Jule Styne-Sammy Cahn score and the Jerome Robbins' Mack Sennett-style ballet, set to the song "On a Sunday by the Sea." These ten minutes of total mayhem has bathing beauties, Keystone Kops, mustachioed crooks, and, for no particular reason, a dancing gorilla chasing one another around the stage is a guaranteed laugh. Such wackiness and more—even the Rutgers football team turns up—makes for a joyful time watching the theatrical adaptation of the semi-autobiographical 1946 novel The Sisters Liked Them Handsome by Hollywood writer Stephen Longstreet.
The story concerns the comic entanglements of the Longstreet family with two con men in what was then small town New Jersey, Atlantic City. The Styne and Cahn score produced two big hits from its day, "Papa, Won't You Dance with Me" and "I Still Get Jealous." The New York Times (in 1947 when it first opened) called this rollicking caper "immensely likable, swift and insane" so indeed, High Button Shoes is something fun to look forward to as Encores! closes for the season.
Taken together, the three shows constitute a love letter to the building City Center calls home, each has a special connection to this stage.
For more information on the Encores! series, visit nycitycenter.org/About/our-programs/encores/
---
FOR BROADWAY BUFFS
If you're a Broadway buff looking for extra insights, take advantage of the Museum of The City of New York's partnership with Encores! Several unique evenings will explore the storied history of each Encores! selection, featuring rarely seen objects from the Museum's Theater Collection, live performances, and conversations with experts and shows' creators.
Behind the Curtain—I Married an Angel Discusses how does collaboration fundamentally drive Broadway's most beloved shows? February 25th at 7 pm.
Behind the Curtain—High Button Shoes Gives us an insider's view on the triumphs and trials of setting the scene. April 15th at 7 pm.
For more information on the Behind the Curtain series, visit mcny.org/encores.