ON THE SMALL SCREEN
By Jenny Peters
SPIES AMONG US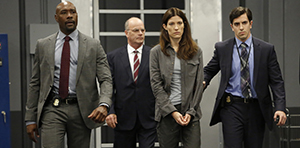 THE ENEMY WITHIN
NBC
In a fictional story that (these days) might just mirror reality, one of America's top CIA agents has turned traitor. Caught in her lies, she ends up in a U.S. prison, where she expects to spend the rest of her life. Enter an FBI agent who needs her help tracking down a criminal she has personal knowledge of, opening up an opportunity for redemption. Starring Jennifer Carpenter (Dexter) and Morris Chestnut (Rosewood), The Enemy Within explores just how far our government will bend to catch a criminal.
---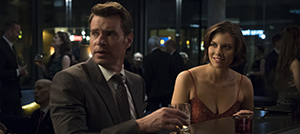 WHISKEY CAVALIER
ABC
In the world of television, sometimes ideas emerge at the exact same time. That explains how two different networks each have a series debuting about a female CIA agent and a male FBI agent working together. In this ABC show, Scott Foley is with the FBI, Lauren Cohan with the CIA and as a duo the pair goes after anyone who threatens the safety and security of America's way of life. That means they get to roam the world in this spy drama that's also got its share of comedy woven in. That's how you can tell the difference between the two shows!
---
TIME FOR SOME LAUGHS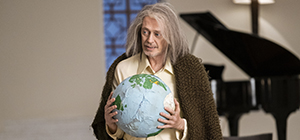 MIRACLE WORKERS
TBS
You may not recognize Steve Buscemi in his new TV series, for with his long hair and a paunchy body, he's taken on a whole new persona. That's God, actually, in this goofy comedy that also stars Daniel Radcliffe and Geraldine Viswanathan as angels trying to protect the earth from his wrath. For God is bored and ready to move on from watching over the planet. Based on Simon Rich's book What in God's Name, this is the first arc of what's planned to be an anthology series.
---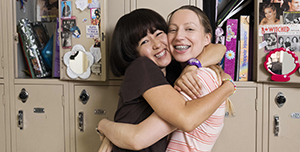 PEN15
Hulu
Suspend your disbelief and laugh along with Maya Erskine and Anna Konkle in the teen-angst comedy set in 2000, the year these two funny women were actually 13 and suffering through middle school. Just because they are both grown up now doesn't mean they can't remember and reenact all those ignominious moments that made them into not only the stars of the show, but also the writers and producers.
---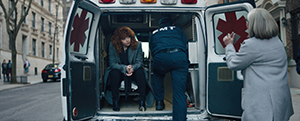 RUSSIAN DOLL
Netflix
In this wild and wacky eight-episode series, Natasha Lyonne stars as a woman whose one night at a party in New York City takes all eight episodes to unfold. The bash is being held in her honor; only problem is, she doesn't want to be there for even one minute. With Amy Poehler and Leslye Headland (Bachelorette) joining Lyonne as co-creators and writers of this modern comedy, there's bound to be some funny moments as this tale perfect for a Netflix binge unfolds.
---
DISTURBING DRAMAS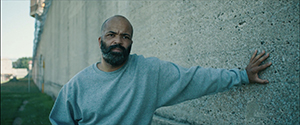 O.G. and IT'S A HARD TRUTH AIN'T IT
HBO
In a companion event, HBO is releasing two films together, one a fictional movie and the other a documentary. O.G. stars Jeffrey Wright as a convict reaching the end of his 24-year prison sentence, a hardcore gang leader who is taking stock of his life as he prepares to return to the real world. The drama was shot at Indiana's Pendleton Correctional Facility, where at the same time the companion documentary It's a Hard Truth Ain't It was being made by director Madeleine Sackler. Both take a tough look at the state of America's current prison system in different, yet equally compelling, ways.
---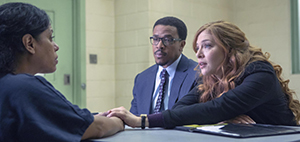 PROVEN INNOCENT
Fox
Fighting for justice is a way of life for attorney Madeleine Scott (Rachelle Lefevre), who has devoted her practice to helping wrongly accused and convicted defendants fight for their innocence. She knows firsthand how that feels, having been convicted as a teenager of a murder she did not commit. This emotion-fraught premise interweaves courtroom cases with her personal search for the real killer in her own case. Co-starring Kelsey Grammer, Riley Smith and Vincent Kartheiser and created by Danny Strong of Empire fame, this one may just make you rethink the meaning of the word "justice."
---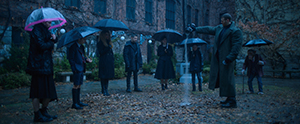 THE UMBRELLA ACADEMY
Netflix
When a global apocalypse threatens earth, whom are you going to turn to? The Umbrella Academy, that's who. That's a group of oddly related superheroes who realize that they are uniquely qualified to save the planet, yet have no idea how or why they have received life—or their powers. Based on the graphic novels of Gerard Way, this dramatic sci-fi series with a mystery at its core stars Ellen Page, Mary J. Blige