BRING FASHION TO THE FIELD
Stylist Erica Hanks Brings The Hottest Looks To The Coolest Athletes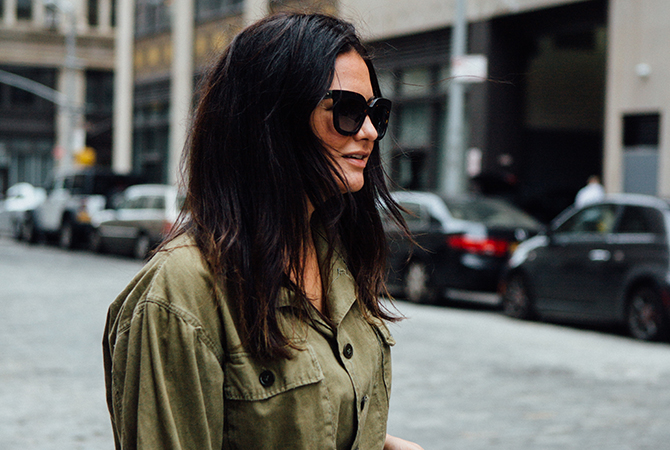 By Bailey Beckett
They're celebrities on and off the court. Today's most famous athletes know the world's attention is on them 24/7, and so looking the part requires more than a uniform. Thankfully, there's help. Erica Hanks is one of fashion's most prominent stylists whose specialty has become dressing some of the most prominent players from the NFL, NBA and even NASCAR(yes, race car drivers!). New York Lifestyles caught up with the Charlotte, NC-based stylist to get her take on bringing the field to the front row.
How are athletes unique to your clientele?
Charlotte is a sports hub. We don't have a lot of celebrities that come through like you see in New York, so athletes are our celebrities. But the fundamentals are really the same—you work with a client's size, style, budget, comfort level. With athletes, size is a major differential. They have different body types. They are not traditionally sample sizes. I work with excellent tailors across the country, whether in Charlotte, New York or even Las Vegas. A good tailor can fix anything.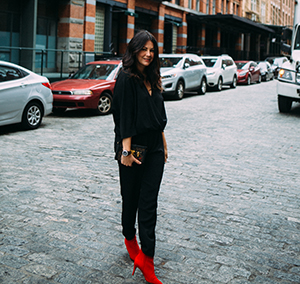 We are seeing more and more athletes at award shows and red carpets. What do you attribute that trend to?
Athletes have always been a part of fashion. In the 1920s, we had Babe Ruth who was known for his suits. Everything he wore was impeccably tailored. More recently, you see people like LeBron James wearing bold choices like a Thom Browne suit … with shorts. These guys have huge followings—sports fans follow them religiously. And so, their influence on fashion is unmistakable. Plus, they're in great shape physically, which is what brands love.
Do you find athletes and men in general reluctant to embrace style?
No, that's a myth. They may not be the original point of contact—often it's the wife, manager or agent—but once they realize what I'm doing they get more comfortable. I'm essentially branding you. I'm making specific choices of what you're going to wear in public, and that is the lens through which sponsors, brands, media and fans see you.
You work with NASCAR racers, who are suddenly embracing style. When did this develop?
It's not like working with the NFL or NBA, but my drivers make $20-$30 million a year. And when you have a guy making that kind of money, and you are being called on for public appearances, you naturally want to invest in a good wardrobe. NASCAR has a huge audience that is really diversified.
Is there one designer or style athletes prefer?
It depends on the person. A lot of my clients really love Gucci, which can be as loud or quiet as you want it. Gucci is also known for having great craftsmanship so the suits will last a couple years. I also like Prada, Louis Vuitton, Ralph Lauren and Rag & Bone. Currently, I pull a lot of cool sneaker and track suits for my NFL clients. I do subtler looks for my race car drivers.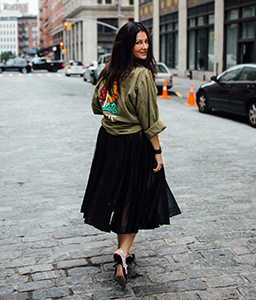 What are the trends we'll be seeing for men this Spring?
Fashion follows what's happening in the political arena. It's about giving everybody a voice. For men, we are going to see more bold colors, lightweight layering, new attention to fitted sports jackets. Men traditionally gravitate to navy, gray and black but pops of color lend personality.
What's the first thing you ask or tell a new client?
That I need to get into their closet! The people I work with are constantly on-the-go, traveling for games, races, events. They don't have a lot of time to sit for appointments. So, if I could get into their homes and see what they already were wearing I get a better sense of their style footprint.
What is your typical day?
I don't think there is a typical day. I have 25 personal clients which means a lot of meetings with my team to get down what's going on that week and how we can get it done. And, of course, meeting the clients, pulling wardrobe, putting it together. There is also shopping or going to designer showrooms. Every day is different and exhilarating.
For more information on Erica Hanks, visit theericahanks.com.